Adaptable Depot Protection System for Harsh Coastal Environment
GWR / Spencer Group awarded FirstClass Safety and Control the contract to supply a Depot Protection System (DPS) at their Penzance Depot in March 2019 following passing the strict Network Rail Selection criteria for this project.
As with any new contract our engineers assess our clients distinct needs to ensure the solution fulfils their requirements. As well as the safety requirements for the depot one of the key considerations to the working of the their new DPS was the harsh coastal environment.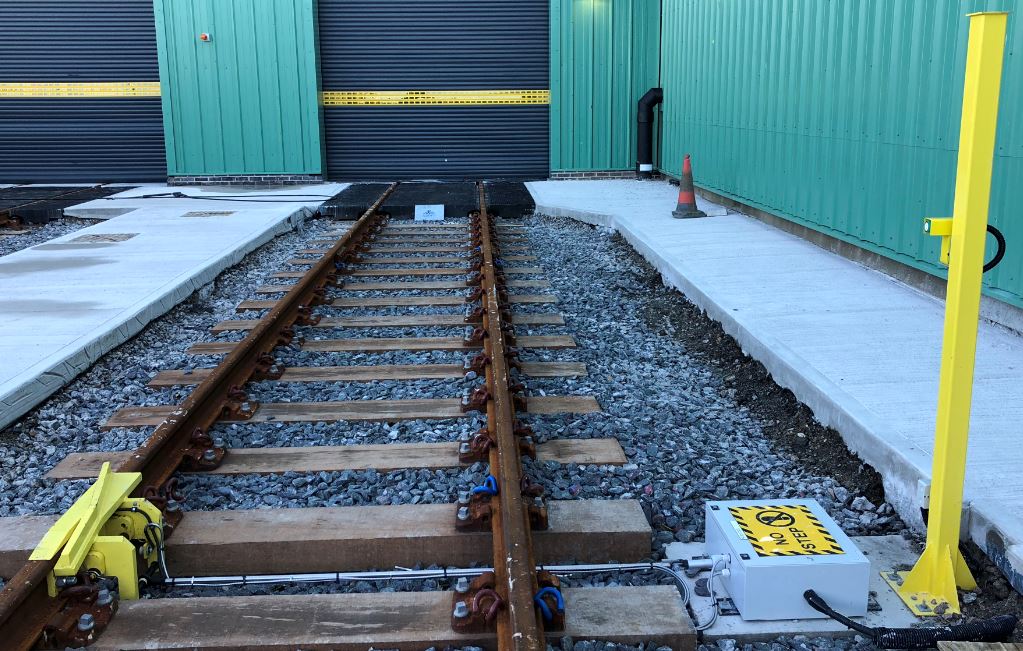 What Was Involved
The contract entailed the design, build and installation of the new full Turnkey solution plus, the commissioning of the system once in place.  To meet all our client's requirements, we developed a RFID Based Depot Protection System with full SCADA, Derailers with Train Detection and specifically made for the harsh coastal environment. The use of RFID technology means that by carrying a small credit card sized tag the operator is protected when he/she is logged on as working on that road and the DPS will not allow any train movements into that particular road or zone. Ensuring maximum protection of the work force and the depot.
Due to the great success of the new DPS at Penzance which was delivered on time and within budget, the system has now been successfully operating for a year and we have to handed it over to the depot to manage themselves. Furthermore, GWR have awarded us another contract to complete a similar integrated solution for their depot which is adjacent to Exeter St Davids Station.
Investing in the Future
At FirstClass we are committed to continue to invest in and develop new technology for the depot environment and rail depot safety. And we are striving to make depots safer and more efficient with our team of highly skilled specialist engineers.