Let's get back on track: Railtex & Infrarail 2021 confirmed to go ahead in September
NEC, Birmingham | 7 – 9 September 2021
Exhibition Profile
Railtex and Infrarail have successfully served the rail market for over 20 years, and for the first time in 2021, the UK's most important events in the rail calendar will come together to form the ultimate show for the industry. The co-located event will provide an unparalleled opportunity for companies serving all aspects of the infrastructure and rolling stock sectors to present their products and services, meet new and existing customers and be part of the industry's networking event of the year.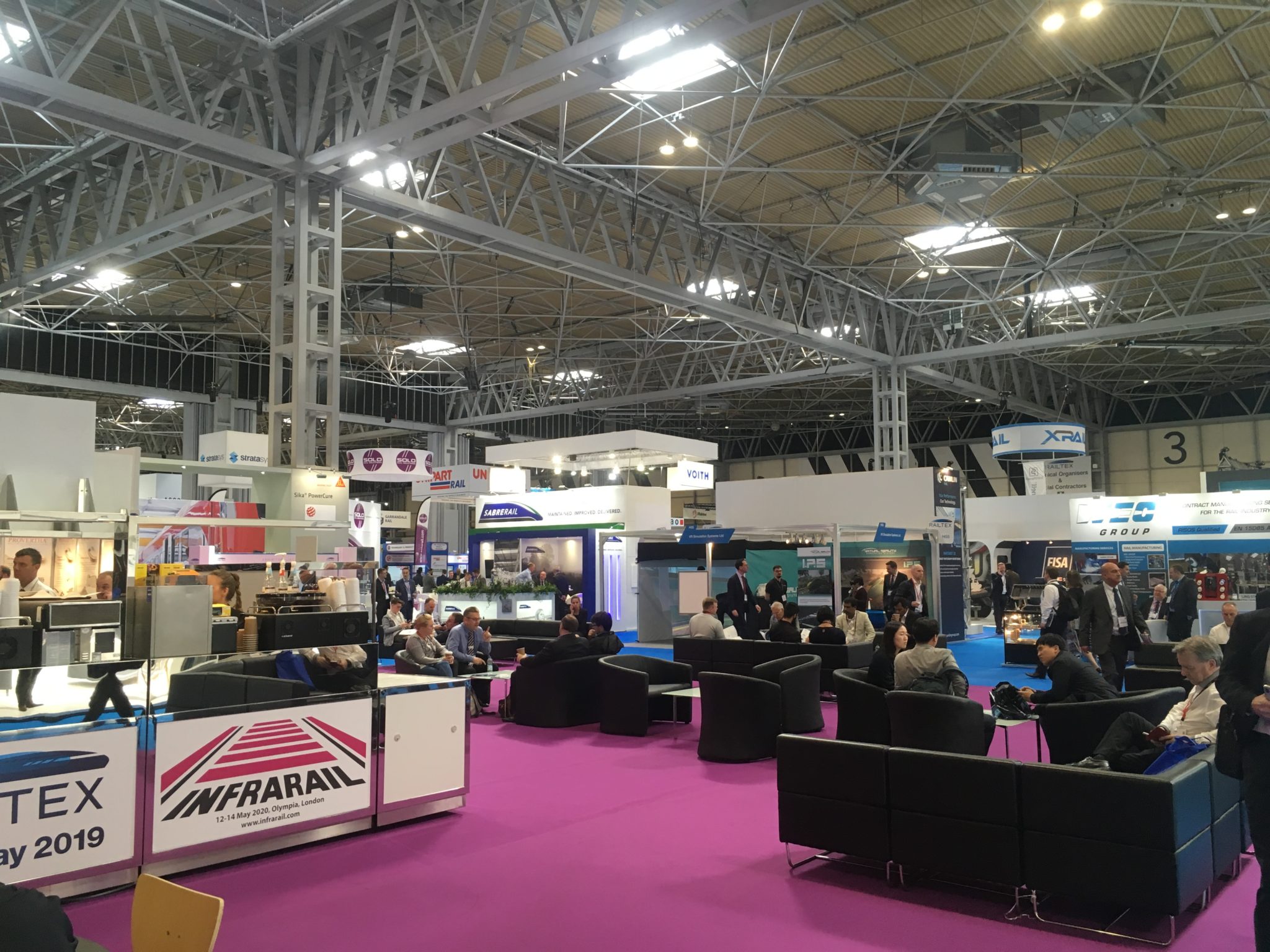 Railtex/Infrarail Will Be A Safe Event
The Organisers are keeping up to date with the latest government guidelines and closely working with the venue to deliver a secure environment and ensure a safe return to events.
"We're looking forward to hosting Railtex/Infrarail at the NEC on 7-9 September. This promises to be a fantastic exhibition and a great opportunity for the rail industry to reconnect. In the meantime, we continue to work hard behind the scenes, preparing to resume full operations and ensuring visitors can return safely to the venue under our NEC Venue Protect measures."
A Need For Face-to-Face Interactions And Genuine Networking Opportunities
Whilst the impact of COVID-19 has been strongly felt across the entire railway supply chain, with a loss of revenue and decrease of productivity, the rail sector is still thriving. Significant improvements to the network are still being made and more than £48 billion will be spent over the next five years. Many major new rail projects such as HS2, The Great North Rail Project, the East-West Rail, Crossrail 2, and the TFL Four Lines Modernisation amounting to billions of pounds are underway or planned. These ongoing projects highlight the growing need for a rail marketplace as short and long-term plans are now emerging across the whole country.
More Than Just An Exhibition
The event will deliver a diverse supporting programme, offering several new features that will enhance the exhibitor and visitor experience, making this edition a must-attend!
Strong conference programme with 40+ speakers
Two conference streams
CPD accredited programme
On –Track display
Recruitment wall
Plant and Machinery exhibits
New in 2021!
Matchmaking
First Time Exhibitor Zone
A Showcase Of Railway Technologies
More than 180 categories of products & services will be represented at the event. If you would like to tie new strategic partnerships and source products from any of the following areas, then a visit to Railtex/Infrarail 2021 is a must!
Rolling Stock
Railway Civil Engineering
Track Design, Supply & Construction
Track & Infrastructure Maintenance
Electrification
Signalling & Communications
Depot & Workshop Equipment & Services
Plant & Equipment
Safety & Security Systems
Electrical products & Equipment
Measurement, Monitoring & Testing Systems
Information Technology
Station Equipment & Passenger Technology
Human resources & Occupational Health
Consultancy & Specialised Services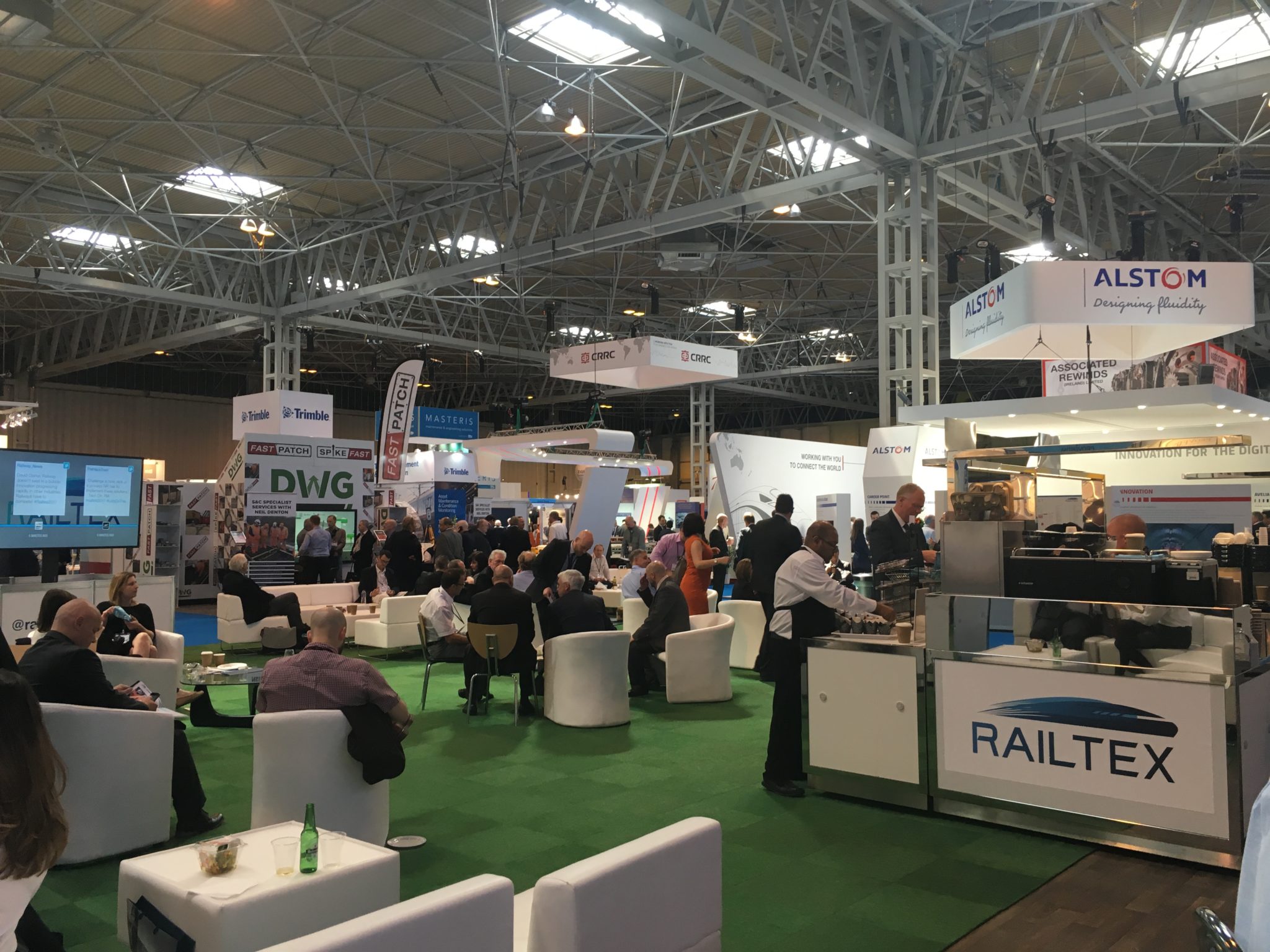 Top 3 Reasons To Visit
Source new products and technologies
Discover the latest developments in the rail industry
Connect with your existing and future business partners
2021 Exhibitors Will Include Representatives Of:
Deutzer – Measurement Services • Hitachi Information Control Systems Europe Ltd • Schweizer Electronic Ltd • Stadler Rail Management AG • Pandrol – Vortok • Lucchini Unipart Rail (LUR Ltd) • AEI Cables Ltd • Cembre Ltd • Cubis Systems
… and many more!
The Midlands – A Hotspot For Rail Activity
The NEC is the dedicated venue for all recent Railtex events. The exhibition centre is located at the heart of the Midlands region and is easily accessible by train, plane or car. The region is home to 250+ globally renowned rail companies, 9 rail and engineering specialist colleges, 5 rail test facilities and 20 rail centres of excellence. All these elements make the Midlands a key industry hub, connecting the country's rail sector and making it the perfect location to host the UK's premier rail event.
An Unmissable Event
With an international audience of exhibitors from across the entire rail supply chain, the co-located event is an unmissable opportunity for stakeholders active in the rail market.
If you would like more information to plan your visit, then please visit www.uk-railhub.com.