ZF is one of the world's technology leaders when it comes to driveline, chassis, and safety technology for rail. It offers components and systems that make railway traffic more powerful without neglecting passenger safety and comfort.
Based on over 90 years of the Group's experience, manufacturers and operators of rail vehicles can profit from innovative and sustainable solutions for the mobility of today and tomorrow.
Comprehensive Condition Monitoring of the Future
With the intelligent condition monitoring system connect@rail, ZF demonstrates how integrated sensors and advanced data analysis tools can further improve efficiency, reliability, and safety in rail transportation.
Various sensors installed on the bogie record acceleration, tilt and vibrations in the wheel-rail contact during operation. Then, a digital platform developed by ZF reliably transfers the collected data and information to the ZF IoT cloud. The analysis and recommended courses of action based on the collected data are made available to the operator from the ZF IoT cloud, on a user interface and via push message. Thanks to this, they can optimally schedule maintenance dates and respond to the most diverse situations individually and flexibly. This guarantees that the entire fleet is operating smoothly and as cost-efficiently as possible.
Infrastructure and Driveline Monitoring
The infrastructure and driveline monitoring system is one component of the innovative connect@rail system. After successfully piloting and pre-producing applications, the condition monitoring system is set to go into volume production.
In 2019, ZF started an extensive test campaign together with Graz Linien, first customer of the digital solution, to test the condition monitoring system. As part of this test campaign, two serial rail vehicles were fitted with the ZF hardware and the rail tracks were prepared, to gain in-depth data about different conditions. Today, ten Graz Linien vehicles are equipped with the infrastructure and driveline monitoring system.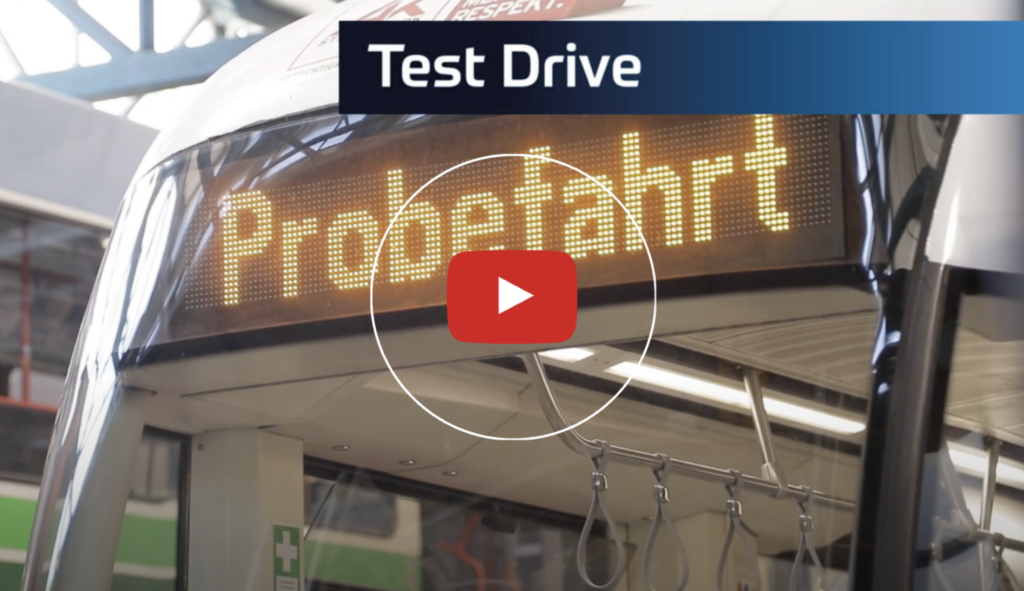 First Application: Flat Spot Monitoring
As a first step, Graz Linien is focusing on the detection of wheel flats. When exceeding the friction limit between wheel and rail, a flat spot occurs. In further operation, the wheel does not roll correctly on the rail, which causes excessive local material removal and further damage to bogie components. Flat spots are a possible reason for noise pollution for passengers and residents as well. With the infrastructure and driveline monitoring system, ZF provides an efficient basis for the early identification of flat spots and predictive maintenance planning. This reduces the impacts and comfort restrictions for people and the environment caused by this issue.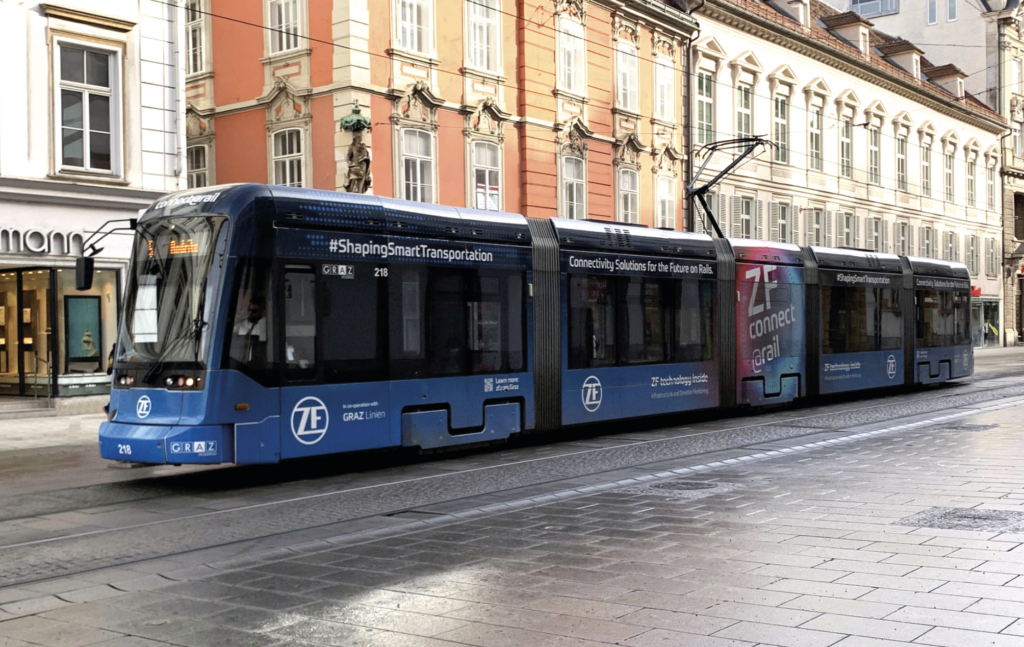 © ZF