The Future of Construction: Intelligent System Solutions by ZF – Efficient, Clean, Safe and Connected
ZF is Efficiency – higher performance and less fuel consumption
Electrification – zero emissions and maximum performance
Smart Construction – enhanced safety and intelligent connectivity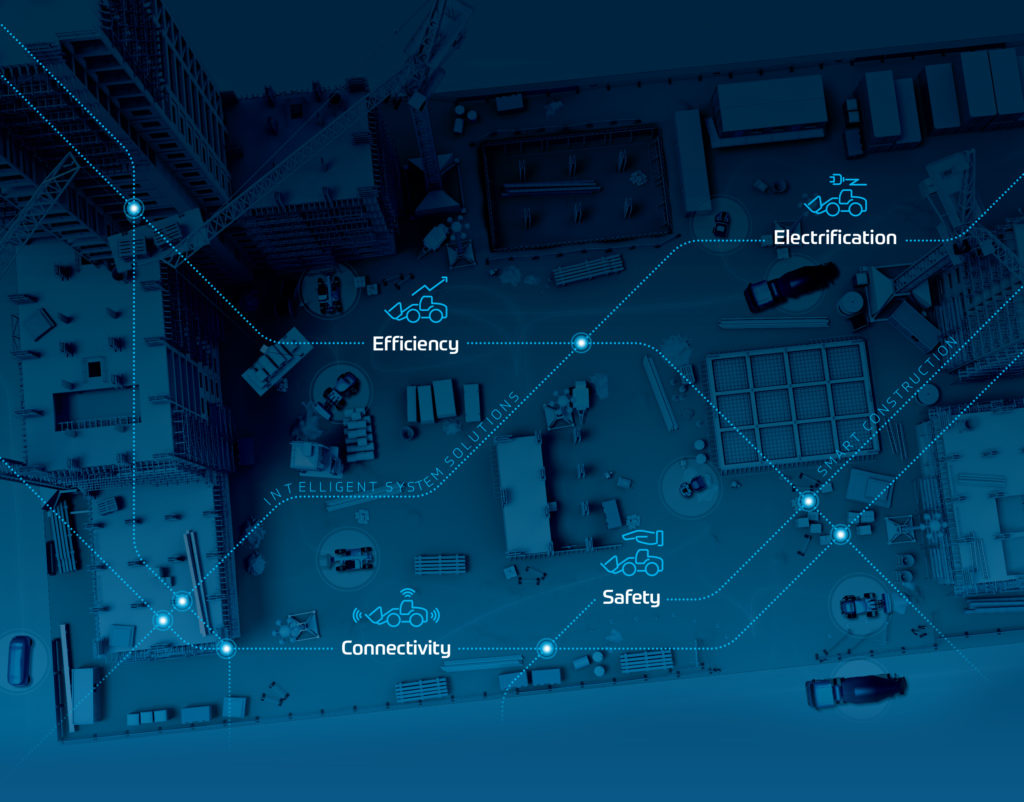 A lot of work lies ahead for the construction industry: fine dust from construction sites, fuel emissions and noise impact the environment and inhabitants alike. At the same time, the industry is about to see massive changes through macro trends such as electric mobility, digitalization and assistance systems.
At the CONEXPO trade fair in Las Vegas, ZF proves that as a specialist in driveline and chassis technology and intelligent system solutions, the Group is the ideal partner to overcome these future challenges.
Intelligent and Innovative System Solutions from ZF at CONEXPO 2020
At this year's CONEXPO the company shows forward-looking solutions for construction machinery and sets the focus on Efficiency, Electrification and Smart Construction (fig. 1).
ZF offers tailor-made and efficient drive solutions for all vehicle classes and technology levels and, with its "Best Choice" strategy, provides the right solution according to the respective customer and market requirements (fig. 2).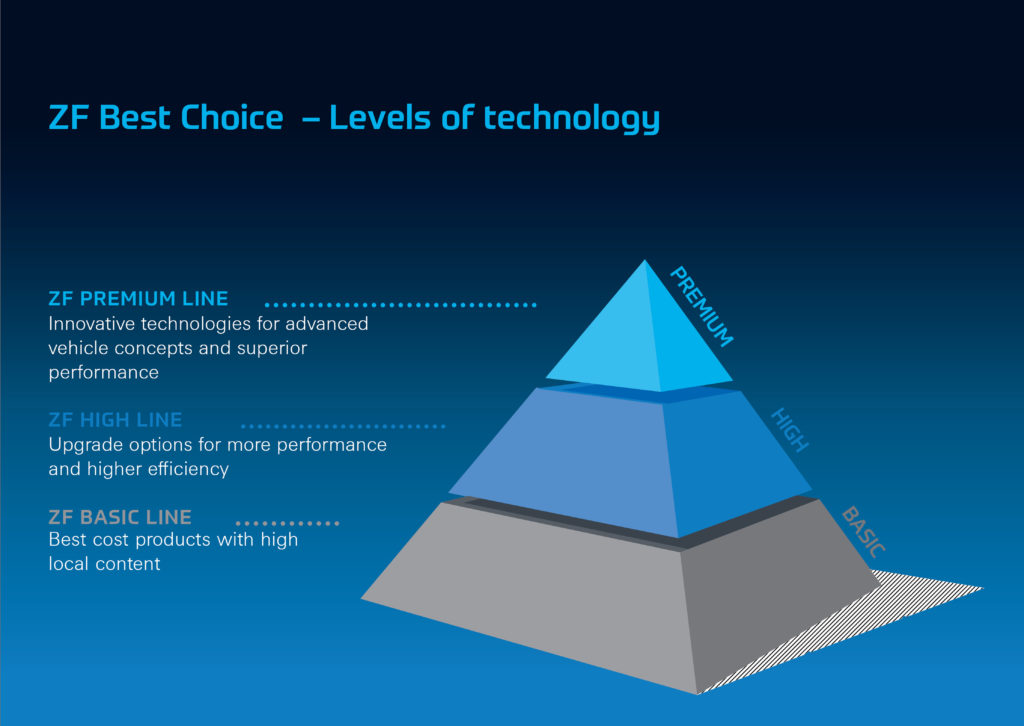 © ZF Group
In order to further increase productivity and efficiency, Electrification plays an equally central role. ZF strives to achieve the "Vision Zero" principle – a world of mobility without local emissions, without accidents and without technical failures.
Another highlight, ZF will present Smart Construction technologies with a focus on Safety and Connectivity. Doing so, ZF demonstrates its expertise as a technology leader with a broad system competence.
Efficient, clean, safe and connected: This is the Groups answer to the challenges the construction industry is facing today more than ever.
For more information visit zf.com