Weekly Railway News Bulletin: 17–21 Sep 2018
Railway-News's weekly news roundup for the week 17–21 September 2018:
InnoTrans 2018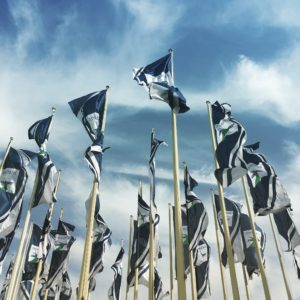 CRRC Unveiled Two Railway Vehicles at InnoTrans 2018
CRRC displayed two of its cutting-edge vehicles at InnoTrans 2018, bringing them to the show from China, 7,300km away. These two vehicles were the hybrid AC shunting locomotive made for Deutsche Bahn and its new generation carbon-fibre metro vehicle, the 'CETROVO'. Read more here.
Stadler and Transitio Presented Double-Decker Train for Mälardalstrafik in Its Fastest Nordic Format
Stadler and ROSCO Transitio unveiled the new double-decker train for Mälardalstrafik at InnoTrans. These trains will enter service in Sweden where they will run on four lines in the Lake Malar region to the west of the capital Stockholm. One of the main features of these trains is their exceptional resilience to winter weather thanks to closed engine rooms, double-wall intercar gangways, snow scrapers between the bogies and carriage bodies, a heat recovery system, floor heating and high-quality insulation. Read more here.
Austrian Federal Railways (ÖBB) Unveiled Its Bombardier TALENT 3 'Cityjet' Train at InnoTrans
The cutting-edge TALENT 3 EMUs provided to ÖBB by Bombardier will service the Vorarlberg and Tyrol regions. The first of these new Cityjet trains will enter service in 2019. This order is for Vorarlberg is for 21 units. A contract for 25 units to service Tyrol was signed in July 2018. These trains are due to enter service in 2020. Of these, six will be registered in Italy to allow cross-border traffic. Read more here.
Alstom and Ukrainian Railways Sign MoU for Electric Locomotives
Alstom and Ukrainian Railways have signed a Memorandum of Understanding at InnoTrans 2018 to make official the agreement for Alstom to provide and maintain electric locomotives. Currently 47% of Ukrainian railway lines are electrified. It is the priority for Ukrainian Railways to refurbish its existing fleet of electric locomotives. It says its requirement for the next ten years is 495 locomotives, covering both passenger and freight transport and different voltages. Ukrainian Railways also needs this fleet to be maintained for 25 years. Ukrainian rail lines are 1520mm gauge. Read more here.
Deutsche Bahn and Siemens Mobility Sign Co-operation Agreement for the Train of Ideas
Deutsche Bahn presented its 'Train of Ideas' at InnoTrans 2018, a full-size mock up of a double-decker regional train featuring modules of what train travel could look like in the future, such as a children's play area, special quiet zones, a fitness suite and much more. As part of the agreement signed at InnoTrans 2018 the Train of Ideas will become a development lab to test components and prototypes for partners in the transport industry. Siemens Mobility is the first system manufacturer to be involved in this co-operation. Some prototypes by Siemens were already installed in the train, such as active noise reduction in the power-napping module. Read more here.
United Kingdom & Ireland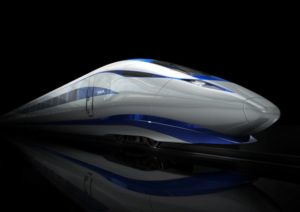 Bombardier and Hitachi Set Up Joint Bid Centre to Design HS2 Trains
Bombardier and Hitachi Rail Europe have said they want to set up a bid centre in Birmingham, UK, where they can develop their joint proposal to design and build the trains for the new high-speed HS2 rail line. Fully story here.
HS2 Ltd Publishes Skills Strategy for Training and Exportable Skills
HS2 Ltd, the company responsible for developing and promoting the UK's new high-speed rail network, has published a 'skills strategy' containing employment and training initiatives aimed at ensuring the successful delivery of the high-speed rail line. Full story here.
Network Rail and Siemens Start Final Signalling Upgrades Phase
Network Rail and Siemens Mobility are in the process of completing the final phase of upgrades work to signalling in Scotland to replace track circuits, signals and cables and to remove kit and equipment that is no longer needed. Full story here.
Translink and Irish Rail Launch Cross-Border Rail Strategic Development Plan
Translink (Northern Ireland) and Iarnród Éireann (Republic of Ireland) have launched their 'Cross-Border Rail Strategic Development Plan' to improve rail services along the Belfast-Dublin corridor. The plan envisages actions such as renewing the existing fleet to increase capacity and implementing electrification on the line. Full story here.
Rail Associations in UK and Australasia Sign MoU to Improve Links and Increase Co-operation
The UK Railway Industry Association (RIA) and the Australasian Railway Association (ARA) have signed an MoU to improve links and co-operation between the two organisations. The rail industries in both countries have benefitted from substantial investment in recent years. Full story here.
Europe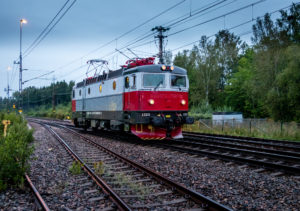 First Hydrogen-powered Trains Enter Service in Germany
The Coradia iLint, which Alstom first unveiled at InnoTrans 2016, has entered passenger service in the German state of Lower Saxony. Two trains are currently providing services on the line while an additional 14 Coradia iLint trains will be delivered by Alstom in 2021. Full story here.
FNM (Italy) and Hitachi Rail Italy Enter Agreement for Double-Decker Regional Trains
Ferrovie Nord Milando S.p.A. (FNM) and Hitachi Rail Italy have signed a framework agreement lasting eight years that oversees the supply of high-capacity double-decker electric trains. This agreement is based on a tender put out by FNM in 2017. Hitachi has guaranteed a minimum delivery of 30 four-car trains and 20 five-car trains. Full story here.
Bombardier Tests Its ERTMS Level 2 Interflo 450 Software in Sweden
Bombardier has completed the first tests of its latest software for ERTMS Level 2 – its Interflo 450 solution. The tests were preparatory measures to accompany national rail upgrades in Sweden in order to increase speeds, reliability and capacity on the country's rail network and improve integration with the European network. Bombardier is the only manufacturer with approval to supply ERTMS Level 2 software to date. Full story here.
United States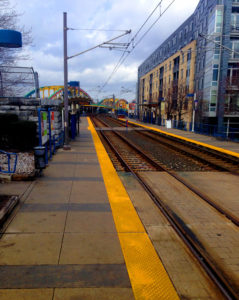 The Federal Railroad Administration (FRA) Publishes Funding Opportunities for PTC
The FRA has published a Notice of Funding Opportunity (NOFO) for the outstanding grants set aside for the installation of positive train control on the rail network in the United States. The funds, which are made available via the Consolidated Rail Infrastructure and Safety Improvements (CRISI) Program, are designed to help rail companies and transport authorities in installing the system. Full story here.
The Association of American Railroads (AAR) Appoints Ian Jefferies as Its CEO
The AAR has appointed Ian Jefferies as the new president and CEO of the organisation. He will take over from Edward Hamberger on 1 January 2019. He is currently acting as the AAR's vice president of government affairs. Jefferies joined the Association of American Railroads in 2013. Full story here.
Asia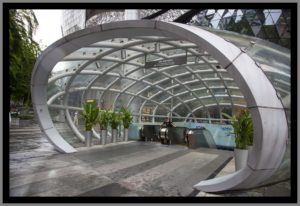 Walk Cycle Ride: Singapore Launches Public Consultation on Land Transport Master Plan 2040
The Land Transport Authority and the government of Singapore have launched a large-scale public consultation on the future of land transport in the country. The document outlines the key topics to be considered when developing public transport services in the country. Its primary theme, 'Walk Cycle Ride' aims at making environmentally friendly modes of transport a priority. Full story here.