Network Rail completed extensive upgrades to the line between Euston and Scotland over the early May bank holiday weekend.
Between 1 and 3 May, teams carried out a range of work to enhance passenger and freight services on the West Coast Main Line.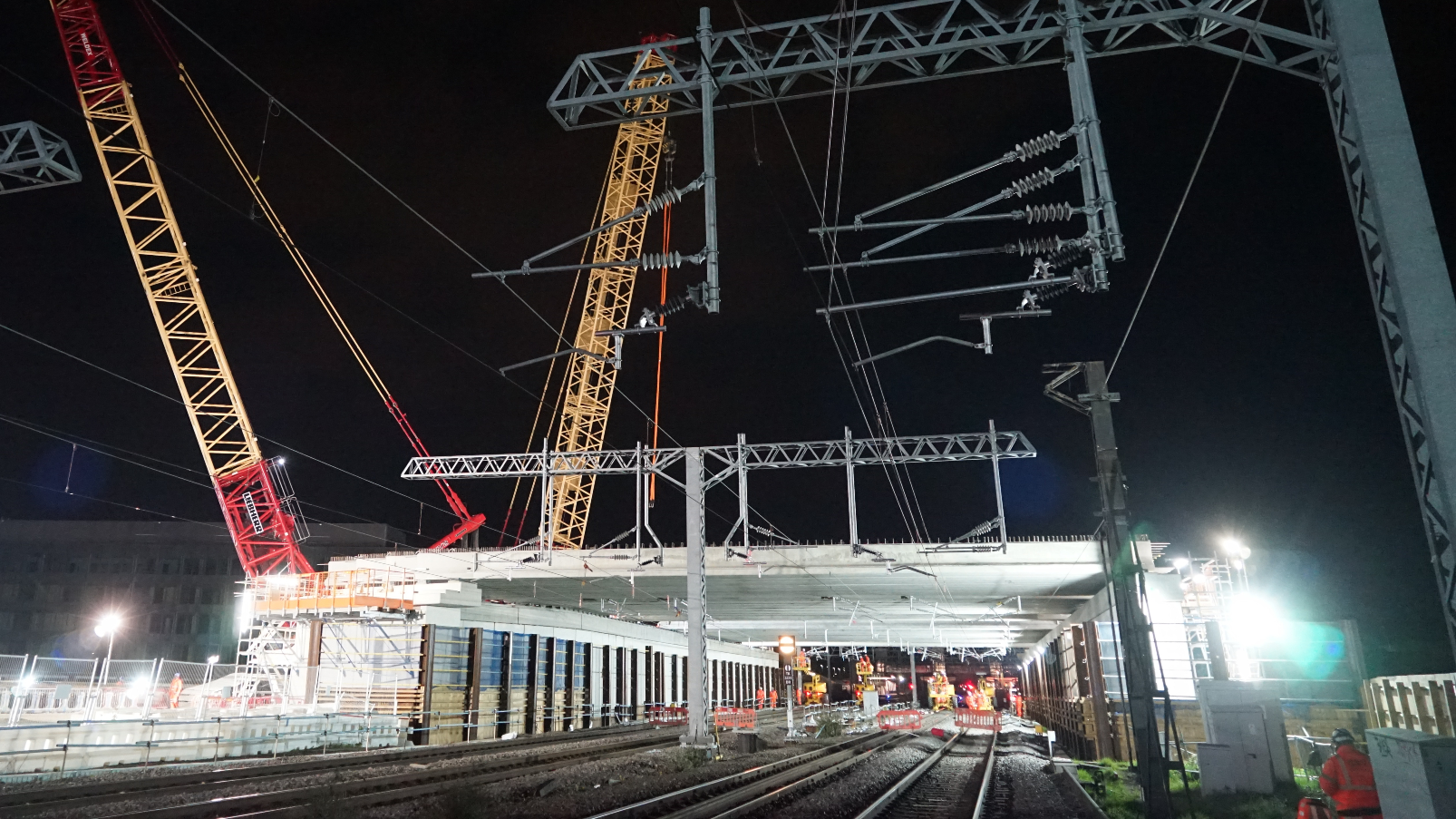 The improvements to Network Rail's North West and Central region, part of Britain's Railway Upgrade Plan, saw 103 precast concrete beams lifted into place to build a railway flyover deck for the East West Rail project at Bletchley. Track upgrades were completed to improve journeys between Preston and Penrith, Euston and Milton Keynes and on the Cumbrian Coast line.
There were also major signalling improvements at Trafford in Manchester, while ongoing work to upgrade Birmingham New Street station's signalling system was also undertaken. During the weekend, the Siddick bridge at the Port of Workington in Cumbria was demolished, while further work was also carried out at Euston in preparation for Britain's new high-speed link, HS2.
Tim Shoveller, Managing Director, Network Rail's North West and Central region, said:
"I'm immensely proud of the hundreds of Network Rail staff and our contractors who continue to make the West Coast main line more reliable for our passengers and pave the way for HS2, which will bring much-needed extra railway capacity as the country builds back better from the pandemic."
The bulk of the scheduled work is now complete but there will be some further railway improvement projects later this month over the late May bank holiday (29–31 May).