Canadian National Railway (CN) has contracted Wabtec Corporation to modernise an additional 60 locomotives in its fleet.
This will bring the total number of CN locomotives enhanced through Wabtec's modernisation programme to 110.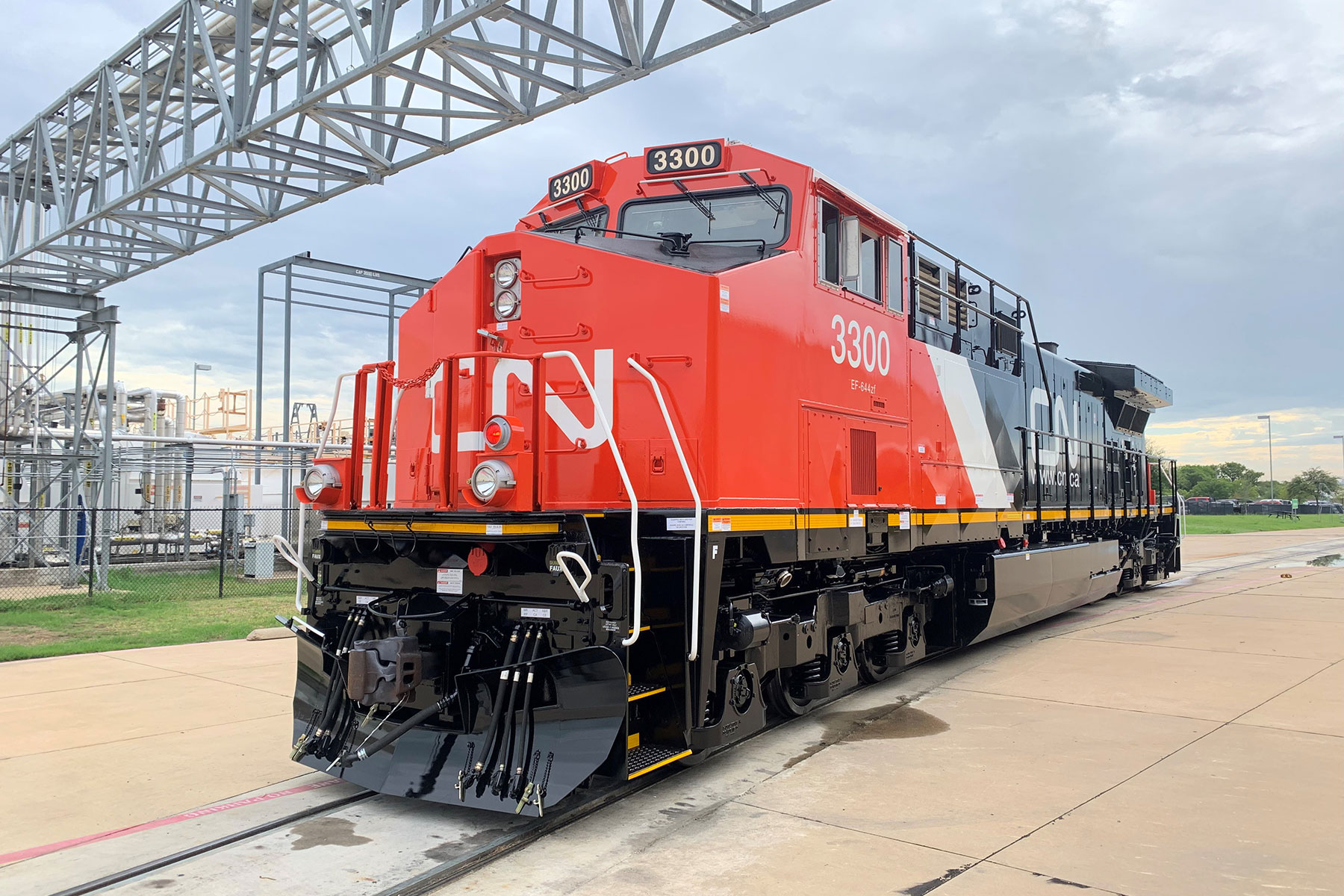 The investment aims to improve the fleet's reliability and fuel efficiency in support of CN's mission to drive growth in a sustainable manner.
"Modernising these locomotives cost-effectively improves the reliability of our existing fleet and contributes to reducing our rail carbon footprint. In addition to reducing the environmental impact of our own operations, it helps us to reduce the greenhouse gas emissions of our customers."
Through the modernisation programme, CN's locomotives will be converted from DC to AC-powered traction and will be equipped with Wabtec's FDL Advantage engine upgrade.
In addition, they will be equipped with a suite of digital solutions including Wabtec's Trip Optimizer smart cruise control system and its LOCOTROL Distributed Power system that enables coordinated braking and traction power distribution between lead and remote locomotives.
These upgrades are expected to extend the lifespan of the locomotives while providing fuel efficiency improvements of up to 18%.
They will also help improve reliability by over 40% and will deliver up to a 55% increase in pulling power.
The total programme is expected to enable CN to reduce its annual greenhouse gas emissions by 50,000 metric tonnes.
"Our modernisation solutions allow CN to enhance its existing fleet by upgrading to Wabtec's state-of-the-art technology to enhance the locomotives' performance to current standards. Our modernisation programme supports the circular economy and is a key component of Wabtec's sustainability approach through processes that reduce waste, extend life, and improve fuel efficiency, thereby driving emissions reductions and helping customers save money."