Vivarail to Build Upcycled D-Trains for West Midlands Trains
UK company Vivarail, the designers and manufacturers of the Class 230 D-Train, has entered into an agreement with West Midlands Trains to build three new upcycled D-Trains for use on the Marston Vale line between Bedford and Bletchley.
These will be the first trains to be introduced within the new franchise and will demonstrate West Midlands Trains' commitment to providing high quality rolling stock throughout their tenure. The new trains are scheduled to begin operation in 2018.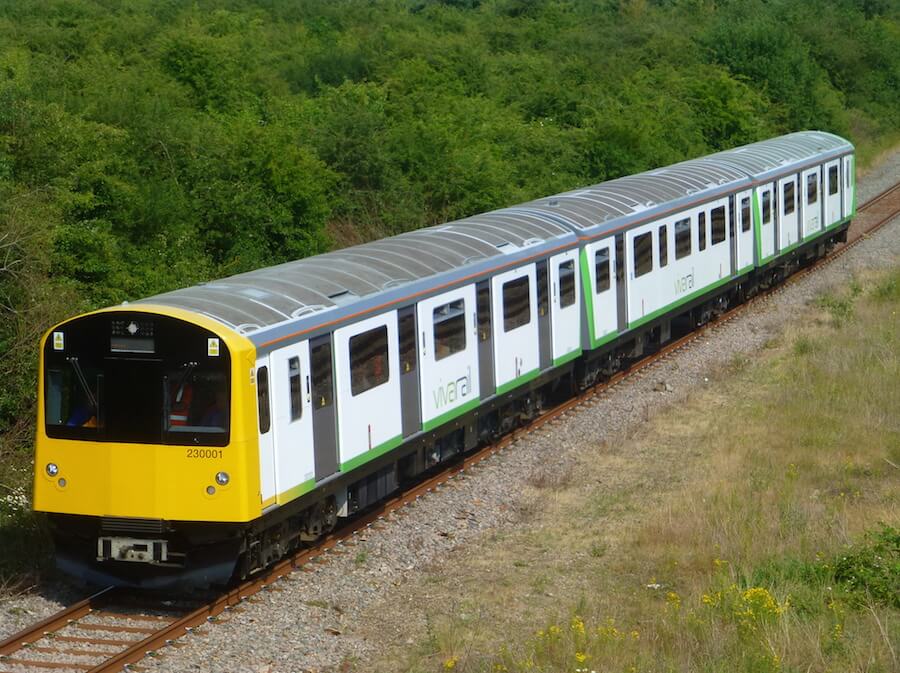 Vivarail's Upcycled D-Trains
Vivarail was formed by Mr Shooter in 2013 to buy old D78 metro stock from the London Underground and transform the disused carriages into state of the art passenger trains for use as local commuter-type trains.
The company's upcycled D-Trains retain the bodyshell and bogies of the original vehicles, while fitting them with modern engines and cutting-edge technology to create eco-friendly trains that have lower fuel consumption and low emissions.
Vivarail is based at a large site in Long Marston, near Stratford upon Avon, where it stores its stock of 226 carriages and can refurbish and refit the trains to specific client requirements. Its new production facility in Seaham will be used to assemble the powerpacks and wiring looms needed to run the trains.
Vivarail's CEO, Adrian Shooter, said:
"This is a big day for Vivarail.  We have invested considerable time and money to bring our innovative D-Train to this point and we are delighted to be working with West Midlands Trains to introduce them into passenger service.

"As a West Midlands based company it will be extremely gratifying to see our trains running on local lines and we look forward to passenger feedback.  Our trains will be built to the high standards West Midlands Trains has committed to and will provide the flagship service for the region.

"We congratulate the team at West Midlands Trains on their successful bid and look forward to working with them over the coming months."
West Midlands Trains' customer service director, Andrew Conroy, added:
"We are investing in almost £700 million of new trains for our passengers. The class 230s will be the first of over 400 extra carriages we are adding to our network. These trains are ideal for Bedford to Bletchley route. I am sure our passengers will welcome the new look and feel of the carriages and the extra space. When the new trains come on stream in December we will also be adding extra early morning and late-night services on the Marston Vale line Monday to Saturday."
Original press release © Vivarail.
FOR ALL THE LATEST INFORMATION, NEWS, IMAGES, VIDEOS AND ARTICLES ON ALL ASPECTS OF ROLLING STOCK, PLEASE CLICK HERE.