Bombardier Secures Rolling Stock and Maintenance Contracts in the UK
Bombardier Transportation has signed a contract with Corelink Rail Infrastructure and West Midlands Trains, to supply 333 new Bombardier Aventra trains for use on the United Kingdom's West Midlands Trains franchise, together with a maintenance and support services contract.
Corelink Rail Infrastructure is a joint venture between Deutsche Asset Management and Infracapital, and West Midlands Trains is a joint venture consisting of Abellio UK, East Japan Railway Company (JR East) and Mitsui & Co., Ltd. (Mitsui).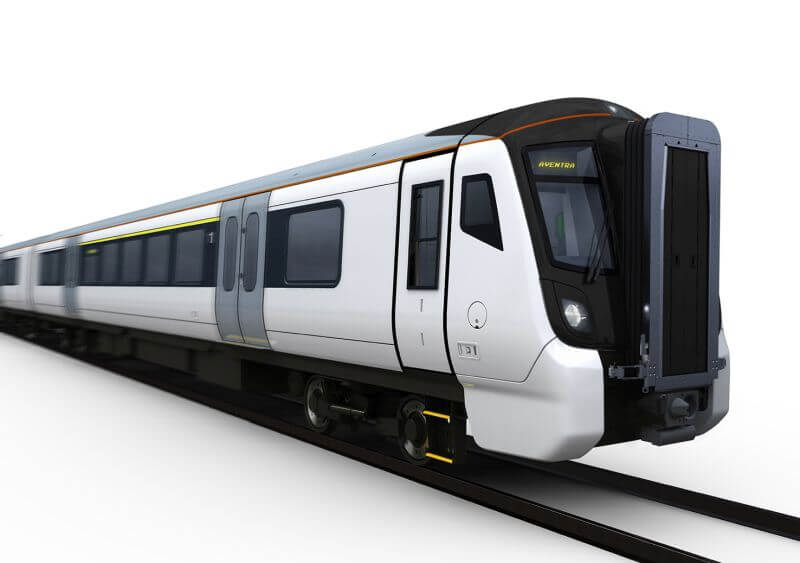 Rolling Stock and Maintenance Contracts
The overall value of the rolling stock and maintenance contracts are valued at approximately £542 million ($724million US, 614 million euro). The maintenance contract will run for the duration of the franchise with an option to extend in line with any franchise extensions. Both contract signatures follow the previous customer announcement made October 17, 2017 naming Bombardier Transportation as the preferred bidder.
Chris Grayling, Secretary of State for Transport said:
"We are delivering the biggest rail modernisation programme for over a century. West Midlands passengers will see longer, more frequent trains, faster journeys and a more reliable service for passengers. This is part of a huge investment happening up and down the country and will make a real difference to passengers. This investment reflects our commitment, and that of train operators, to put passengers at the heart of everything we do."
New Trains for West Midlands Franchise
Bombardier will produce and maintain 333 electric carriages made up of 36 90mph three- car trains for metro services and 45 110mph five-car trains for outer suburban and long distance configurations. Built at Bombardier's facility in Derby, the Aventra product family platform has the flexibility to meet several market segment needs and complements the fleets that have already been ordered for Transport for London's Elizabeth line (Crossrail), London Overground's LOTrain, and the South Western Railway and Greater Anglia franchises.
Dominic Booth, MD of Abellio UK, added:
"This is all part of the £1 billion investment we're bringing to the West Midlands franchise. Customers will enjoy new trains and upgraded stations, along with a whole host of other benefits. At Abellio we're committed to supporting the communities in which we operate as much as possible and getting these trains produced in the Midlands is a key part of this."
Richard Hunter, UK Managing Director, Bombardier Transportation, said:
"Our modern Aventra trains will be built in the Midlands for the Midlands, and will transform the travel experience for passengers on the new West Midlands Trains franchise by delivering more reliability, shorter journey times, and an exceptional travel experience through enhanced interior design. This important contract win again demonstrates Bombardier is the first choice when it comes to delivering high quality, integrated transportation products and services, and value-adding long-term solutions for our customers. It's another huge endorsement of our workforce and the quality of the products we design, engineer and manufacture in the UK."
Abellio, JR East and Mitsui were announced as the winners of the West Midlands franchise by the Department for Transport on August 10, 2017 and will operate the franchise from 10 December. The new trains are expected to be delivered between 2020 and 2022.
Original article © Bombardier.
FOR ALL THE LATEST INFORMATION, NEWS, IMAGES, VIDEOS AND ARTICLES ON ALL ASPECTS OF ROLLING STOCK, PLEASE CLICK HERE.