UK DfT Announces West Midlands Franchise Shortlist
The UK Department for Transport has announced the shortlisted train operating companies to run the West Midlands Franchise from October 2017 following the submission of Expressions of Interest.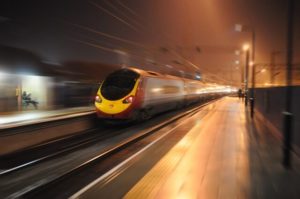 The shortlisted TOCs are:
London and West Midlands Railway Limited, a subsidiary of Govia Limited (a joint venture between Keolis and Go-Ahead Group);
West Midlands Trains Limited, currently a wholly owned subsidiary of Abellio Transport Group Limited with Japan Railways East and Mitsui Corporation as minority partners;
MTR Corporation (West Midlands) Limited, a wholly owned subsidiary of MTR Corporation (UK) Limited.
Rail Minister Claire Perry said:
"The West Midlands franchise serves both commuters and long distance passengers and we are confident these companies will create high quality bids that can deliver better journeys for all.
"Today's announcement marks a key step forward in giving passengers improved services across the region and beyond."
The DfT also announced that a joint consortium of East Japan Railway and Mitsui & Co has been awarded a Pre-Qualification Questionnaire (PQQ) Passport which will make them eligible to compete for franchises until 2020.