Long Island Rail Road's (LIRR) third track project has been completed – without the need for any residential real estate property acquisitions and with unprecedented community input.
The track runs between Floral Park and Hicksville and is 9.8 miles in length. The southernmost track on the roadbed, it will carry passengers eastbound.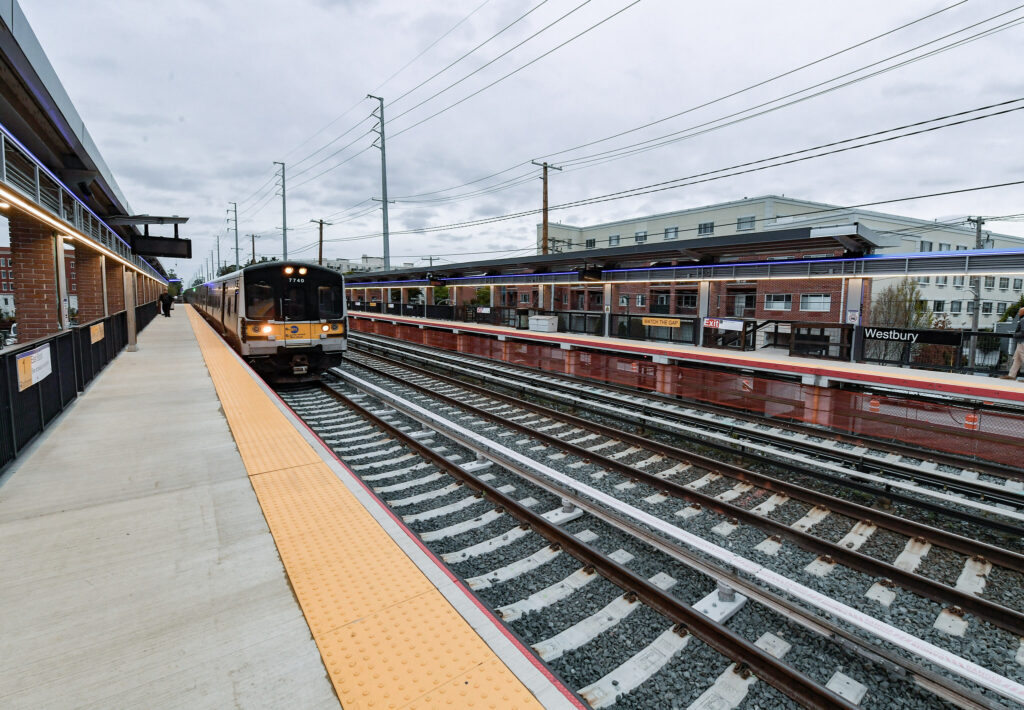 Launched in three sections, the first leg, through New Hyde Park and Merillon Avenue, was opened on 15 August.
This was followed by a second section to Mineola at the end of the same month.
The new track will enable LIRR to reduce congestion and increase network service by 41% after the opening of Grand Central Madison later this year.
"The completion of the LIRR third track gives the LIRR more flexibility to serve customers on the Ronkonkoma, Port Jefferson/Huntington and Oyster Bay branches.
"When combined with the new terminal at Grand Central Madison and the newly renovated LIRR concourse at Penn Station, LIRR customers will have more frequent service, upgraded stations with a host of modern amenities, and easier reverse peak trips."
The third track project is at the heart of LIRR's 2.5 billion USD (2.53bn EUR) main line expansion programme.
This also includes the renovation of New Hyde Park, Merillon Avenue, Mineola, Carle Place and Westbury stations, the removal of eight at-grade railroad crossings and upgrades to seven railroad bridges.
It also entails parking expansions, installation of new sound attenuation barriers and landscaping work.
Almost four years in, only minor station work is left, and LIRR expects the finished project to be completed 100 million USD (101.46m EUR) under budget.
"This project is being delivered on time and $100 million under budget, thanks to design-build contracting and many other new and innovative project management strategies.
"It's especially incredible that this was all accomplished during a global pandemic and with no residential property takings.
"It shows that the MTA can deliver on its promise to bring megaprojects faster, better and cheaper.
"And this expansion will be a huge boon for Long Island businesses, since it will increase access to the region's talent pool by enabling not only a 40% overall increase in LIRR service, but a huge uptick in reverse peak train frequency. It's a win-win-win."
The main line expansion project is part of a 17.7 billion USD ( 17.96bn EUR) investment to modernise the Long Island Rail Road.
These funds are being used for over 100 different projects, which includes the opening of service to Grand Central Madison, activation of the positive train control safety system, installation of 13 miles of second track between Farmingdale and Ronkonkoma, and upgrades to 15 electrical substations.
The MTA, in collaboration with with NJ TRANSIT and Amtrak, also plans to request federal funding to rebuild Penn Station into a world-class, single-level terminal.