In partnership with NJ TRANSIT and the Metropolitan Transportation Authority (MTA), Amtrak has contracted Arup to produce the preliminary designs for the expansion of New York Penn Station.
The upcoming expansion project will add new tracks, platforms and concourses to New York Penn Station as part of the Gateway Project's plan to double capacity into the station from the west. This increase will relieve a major bottleneck on the Northeast Corridor by allowing more trains to serve the US's busiest rail facility.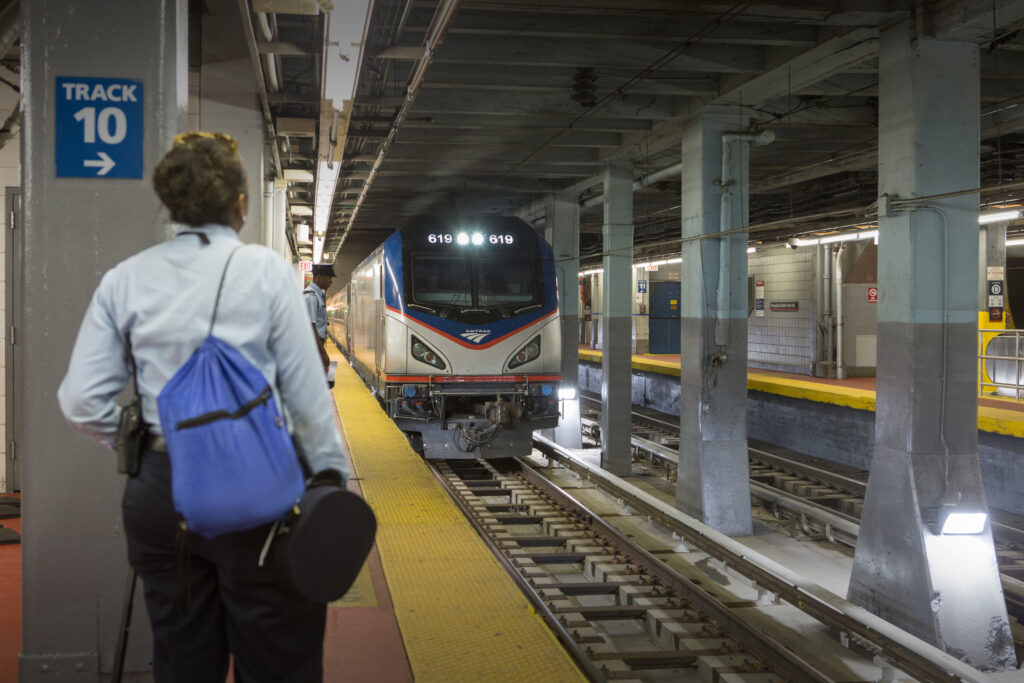 "Beginning the design of the Penn Station expansion shows that the new era for New York train travelers and commuters is no longer on the horizon – it's here now and we are getting to work. An expansion of the tracks and platforms at Penn Station will help reduce our carbon footprint, create new jobs, and improve how people in the region work, live and travel."
Work on the preliminary designs will begin immediately and will focus on the development of additional tracks, platforms, escalators, pedestrian concourses and connections to existing and future facilities.
The design is expected to take approximately two years and cost approximately 73 million USD.
"We're proud to partner with Amtrak on one of the most ambitious, technically challenging, and necessary proposals in New York's history. Penn Station's expansion, in concert with the larger Gateway Program and Governor Hochul's recently announced reconstruction plan, is a once-in-a-generation opportunity to upgrade the station's capacity and provide a world-class passenger experience. Our goal is to create a place that is easily navigable and accessible, and supports future growth in capacity, while maintaining and enhancing safe and efficient rail operations. Penn Station will be a civic asset for the wider community and the hundreds of thousands of daily riders."
The railroad concepts developed throughout the design process will be evaluated as part of a comprehensive environmental impact statement, led by the MTA with support from Amtrak and NJ TRANSIT. Amtrak has announced that the environmental review could begin as early as this year.