Hitachi Rail has chosen Washington County, ­­Maryland, as the location for its new 70 million USD ( 63.36m euros) manufacturing site.
This will create 1,300 direct and indirect jobs in the region.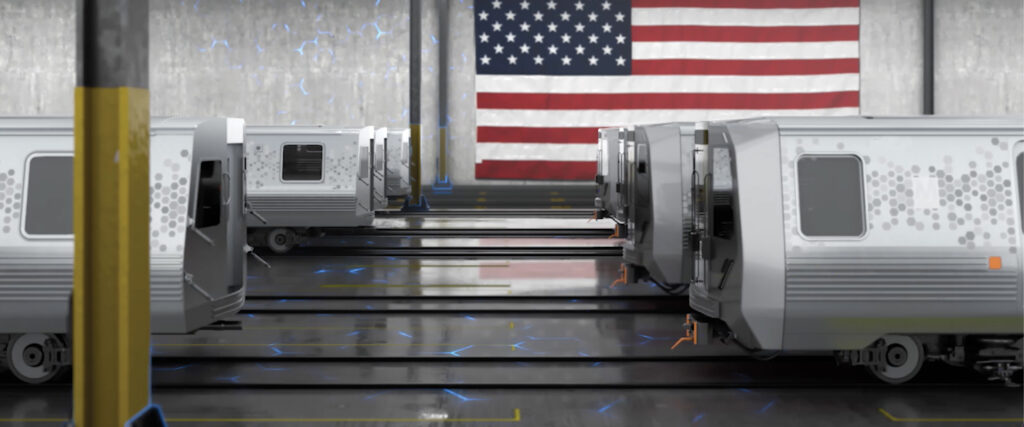 A major expansion to the company's US presence, Hitachi Rail plans for the site to become a central manufacturing hub for its Americas business.
The factory building will cover 307,000 square feet – an area equivalent more than five football fields in size – and include a large production area, warehouse and main office.
The manufacturing facilities will be built on a 41-acre plot, which will also include an 800-yard test track allowing dynamic testing of trains on site.
When fully operational, the factory will be able to produce up to 20 railcars per month on a single shift and have the capability to build a variety of different trains, from trams and metros to high-speed trains.
Andrew Barr, Group CEO, Hitachi Rail, said:
"I'm delighted to confirm the location of our new state-of-the-art US train factory in Washington County, Maryland. From here, our 460 strong American workforce will build a fleet of modern metro trains and have the capability to build trains for towns and cities across North America.
"Hitachi Rail's mission is to provide more seamless, sustainable journeys for passengers, customers and cities, and the creation of a new American train factory reflects our ambition to deliver for the United States."
The new factory will manufacture railcars for the Washington DC region, including a fleet of 8000-series railcars being built for the Washington Metropolitan Area Transit Authority (WMATA).
This base order for 256 new railcars, with additional options of up to 800 in the fleet, is part of a 2.2 billion USD (1.99bn euros) contract announced in March 2021.
The new site is just 90 minutes from WMATA's Greenbelt Rail Yard, where the completed trains will be delivered.
Having acquired the plot, construction is scheduled to begin this autumn. The company aims for the factory to be fully operational in winter 2023/24.