Hitachi Rail and its subsidiary Perpetuum have won a contract with Network Rail to develop a digital rail product that first monitors and then predicts sections of track that (will) affect ride quality and require maintenance.
This monitoring equipment is being installed on trains running in Scotland, including those on the North Clyde Line, The Borders, and Fife Circle. This pilot could offer a number of benefits to the rail network:
reduced disruption and increased safety
decreased risk to track workers
reduced maintenance costs
performance and ride-quality improvements
Network Rail ran a 500,000 GBP competition to develop and introduce new technology that could improve track maintenance in CP7 (starting in mid-2024). As part of this endeavour, it has agreed a contract with Perpetuum to expand its ride quality trial to Scotland. Perpetuum already trialled ride-quality monitoring technology with Network Rail on the West Coast Main Line in 2019.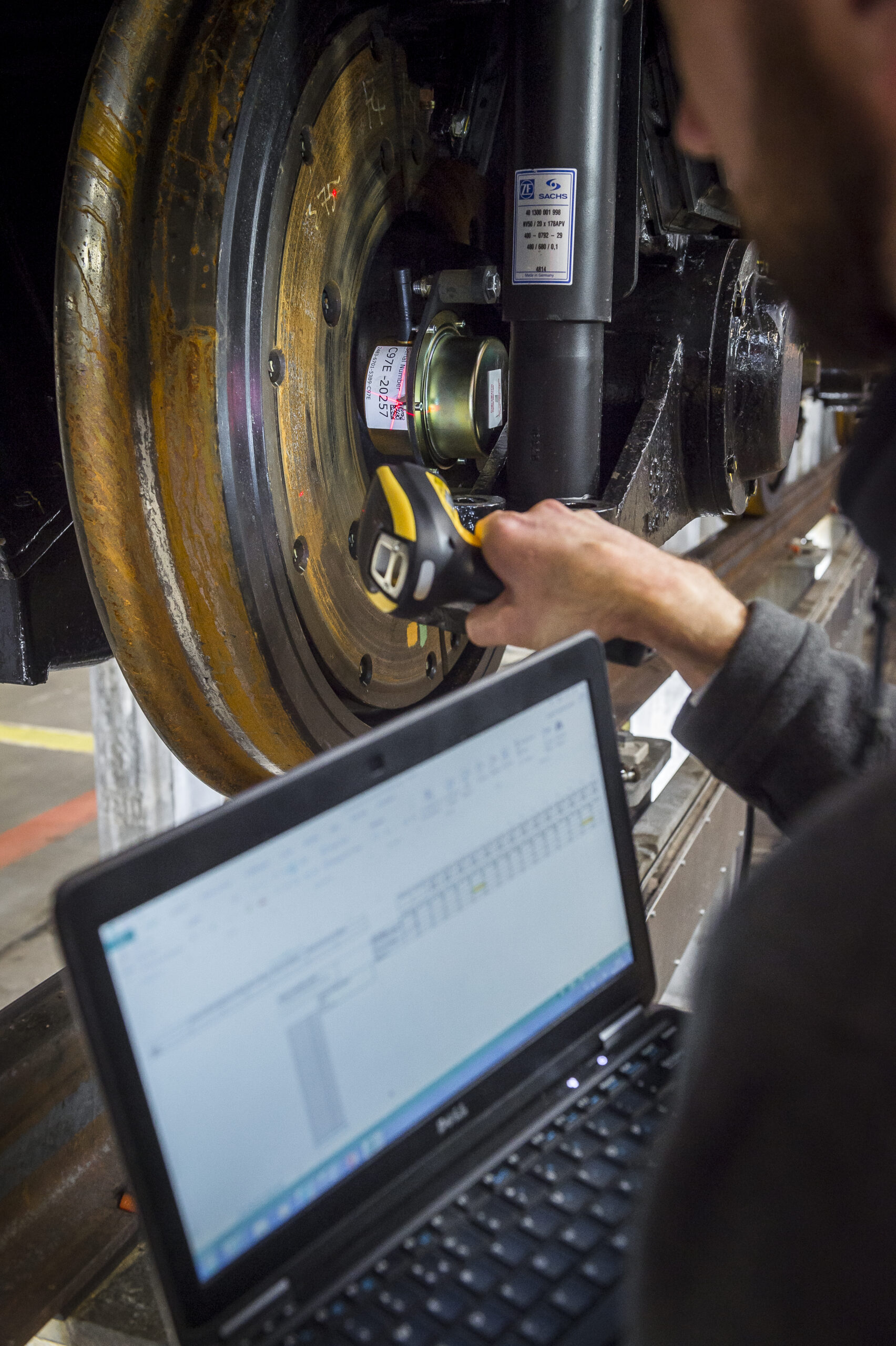 The current situation is that drivers report areas where the ride quality is 'rough'. Following this, crews walk the track to perform a manual inspection. Perpetuum says its product automates this monitoring and reporting.
Perpetuum's technology measures data in real-time between the train and the track. It does this by using sensors with gyroscopes and accelerometers, either in the carriage or on the wheels, of trains that are already in passenger service. Perpetuum's technology can identify the onset of warping and other track changes. Using analytics, Perpetuum can build up a picture of areas that are at risk and will require inspection or maintenance in the future.
Currently, if there are safety alerts on track section, they can lead to weeks of speed restrictions. If Network Rail can identify and fix track issues early, it can minimise such problems.
Perpetuum's data can also determine what trains are more prone to poor ride quality over certain types of track and thus identify preventative maintenance that could be carried out to counteract this.
One of the reasons Perpetuum says its sensors are very easy to fit is that they are self-powering, meaning that they do not need wiring or power sources.
"Introducing in-service monitoring technology to improve ride quality demonstrates how Hitachi Rail can utilise digital solutions that support track maintenance. This ability to bring train and track together can solve issues for both passengers and train operators.
"Hitachi Rail is committed to constantly pioneering and championing new technology to make our railways safer and more reliable."
The tests are being carried out in collaboration with Network Rail, ScotRail and Porterbrook.
"Porterbrook is delighted to support Perpetuum's data-led approach alongside train operators and Network Rail which can deliver a better passenger service across these fleets. This project is a great example of how rolling stock data can improve and enhance the industry's understanding of track behaviour in the run up to rough ride events. This will enable tailored proactive maintenance to solve this important industry challenge."