UK: Department for Transport Responds to Draft Determination for Control Period 6
The Department for Transport (DfT) in the British Government has published its response to the Office of Rail and Road's (ORR) Periodic Review 2018: Draft Determination for Control Period 6 (CP6).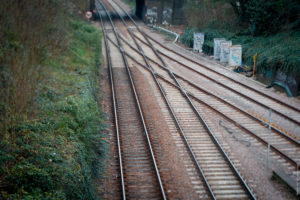 The ORR published the original report on 12 June 2018. The document outlines how the ORR intends to regulate Network Rail during CP6 and includes separate proposals for Scotland. Stakeholders, including the British and Scottish governments and Network Rail, have until 31 August to respond to these preliminary decisions.
The proposals include spending £80 million on improving safety on the railways and creating a £10 million fund to support testing new innovations. The ORR also intends to develop better relations with train operating companies to improve passenger experiences.
Members of the public are also welcome to respond to the draft determination by submitting comments here. All responses are advisory and subject to agreement by the ORR.
The Department for Transport states:
"Our response does not seek to address every point raised in the Draft Determination and its supporting documents. Rather, we have focussed on issues of particular importance to the achievement of Ministerial objectives for Control Period 6, to the protection of the passenger and taxpayer interest, or where specific input from Government is still required."
The DfT generally supports the proposals in the draft determination, but particularly emphasises the need to rectify the 'severe problems' in the delivery of Control Period 5 (CP5) and hold Network Rail to account for its performance. It concedes that although the "original CP5 targets may, with hindsight, have been undeliverable a continuation of the present situation in CP6 would be intolerable." The department requests that the ORR "take every available action" to improve Network Rail's efficiency.
The ORR will assess all of the responses to its proposals before publishing its final decisions in October 2018.