UK: Applications Open for Network Rail Apprenticeships in Wales and Borders
Network Rail Apprentices © Network Rail
UK: Network Rail in Wales and Borders is recruiting its largest ever group of apprentices for 2019. The public sector company that builds and maintains railways in the UK is providing 14 placements on its 3-year Advanced Engineering Apprenticeship scheme across these regions. The deadline for submitting applications is 15 October 2018.
There are 6 places in South Wales (Cardiff, Newport, Swansea and Llanelli), 1 in North Wales (Llandudno) and 7 in Mid-Wales and Borders (Shrewsbury, Hereford and Llandrindod Wells).
Bill Kelly, acting Route Managing Director for Network Rail in Wales and Borders, said:
"The people working for Network Rail in Wales and Borders are our greatest asset and central to providing a safe and reliable railway for our passengers every day. I urge anyone that has the determination, talent and enthusiasm to work in a role where you not only make a difference every single day but also contribute to building the railway for the future, to join us by applying for the Advanced Apprenticeship scheme today."
Snowy Worrad, an apprentice in Port Talbot, said:
"I applied for the scheme because I wanted to study engineering but I didn't want to stop working to be able to do so. I've completed placements with a wide variety of teams and I know that once I completed the apprenticeship, I will have gained all the skills and knowledge I need to further my career in engineering."
Ben Gough, an apprentice in Hereford, Borders, said:
"I applied for the scheme because I believed it would be a fantastic opportunity to be involved with something that is quite different, very interesting and an important part of British engineering. The scheme itself has given me plenty of career opportunities. Not only am I currently being trained up to a technician standard, but I am acquiring many other qualifications such as an NVQ level 3, all of which will aid me in my career in the future."
Rhys Hughes, based in Porthmadog, North Wales, who has recently graduated from the scheme, said:
"I applied for the scheme after graduating from university with a degree in Architecture. I learnt during my degree that I preferred the engineering side of the course so I looked for jobs targeted more towards engineering and I found the apprenticeship advertisement online. A highlight of the apprentice scheme for me is the annual award ceremony. I think it's great that the organisation recognises the hard work of apprentices. From learning about different disciplines, procedures and work methods, this experience will help me no end and will stay with me during my career – I couldn't recommend the scheme enough!"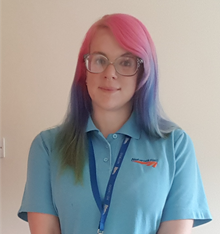 The first 21 weeks of the scheme require residency in Network Rail's specialist Westwood Training Centre in Coventry. Upon completion of this initial phase apprentices spend the remainder of their time in their placement site.
Anyone who will be 18 years old before 31 March 2019 is eligible to apply for a place on the scheme. More information on becoming an engineering apprentice at network rail is available here.
Railway-News recently published our own report on the apprenticeship schemes in the industry offered by Network Rail and other providers in the UK, including the National College for High Speed Rail.