The Department for Transport (DfT) has announced the preferred route alignment from Bedford to Cambridge for the new East West Rail line.
This line has been designed to boost connectivity between Oxford and Cambridge, unlocking up to 103 billion GBP of economic growth, according to the DfT.
The latest route update marks a signifiacnt milestone in the planning process for the project and outlines the benefits East West Rail would offer to the region.
This includes opening up new journeys, cutting travel times, easing congestion on local roads and bringing more jobs within reach of local people.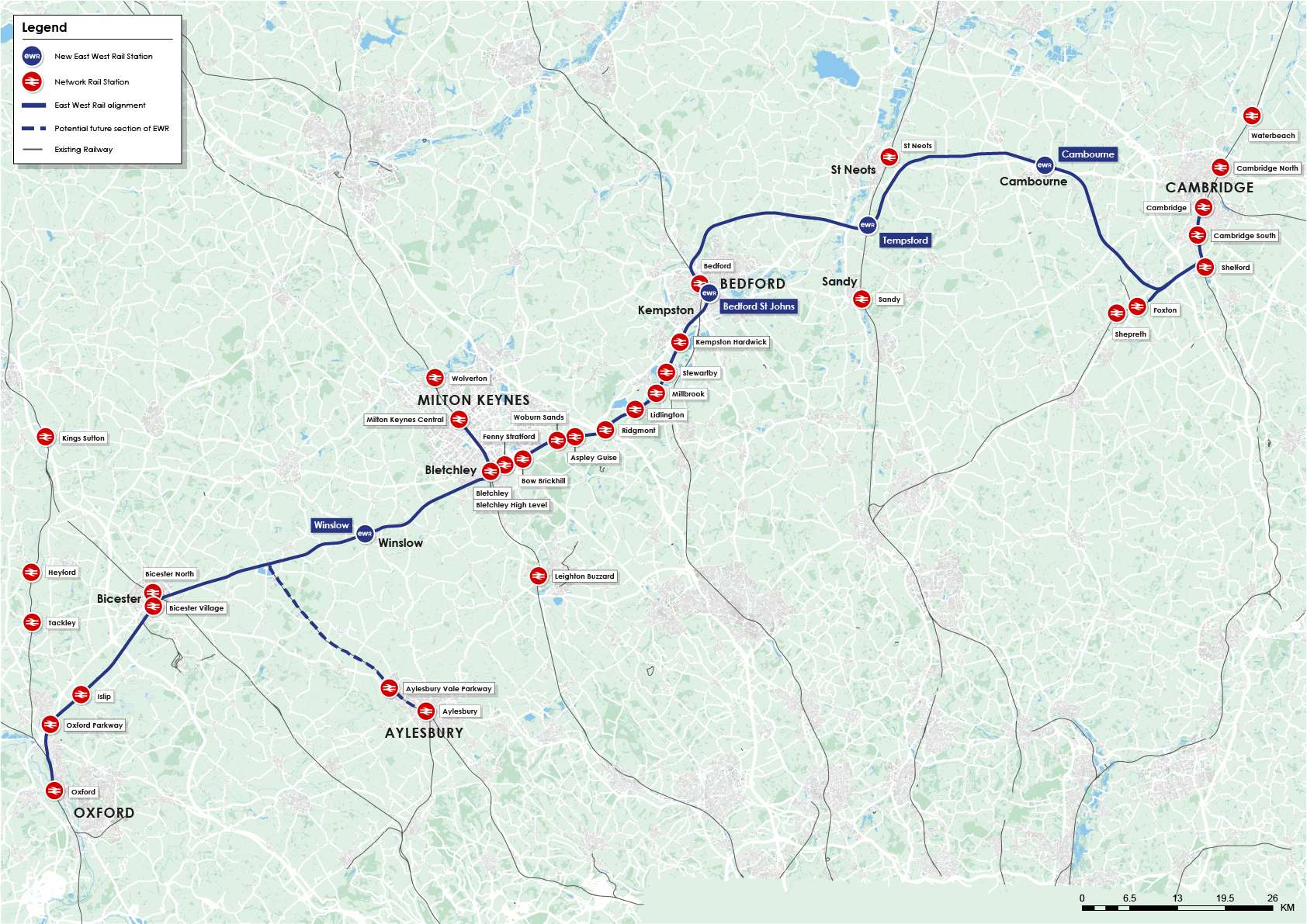 This project update advances progress on the Bedford to Cambridge section of the East West Rail line, which will be the third phase of the line to be implemented.
Phase 1 will connect Oxford to Bletchley and Milton Keynes, while Phase 2 will connect Oxford to Bedford by extending the line from Bletchley/Milton Keynes to Bedford.
Construction is already underway on these first two phases, and passenger services between Oxford and Milton Keynes are expected to begin in 2025.