The first of Govia Thameslink Railway's (GTR) Class 387 Great Northern Electrostar trains has completed static testing retrofitted with European Train Control Signalling (ETCS) in-cab signalling equipment.
The Class 387s will be the country's first major commuter fleet to have the technology fitted as part of the East Coast Digital Programme, which aims to improve train performance and reduce emissions.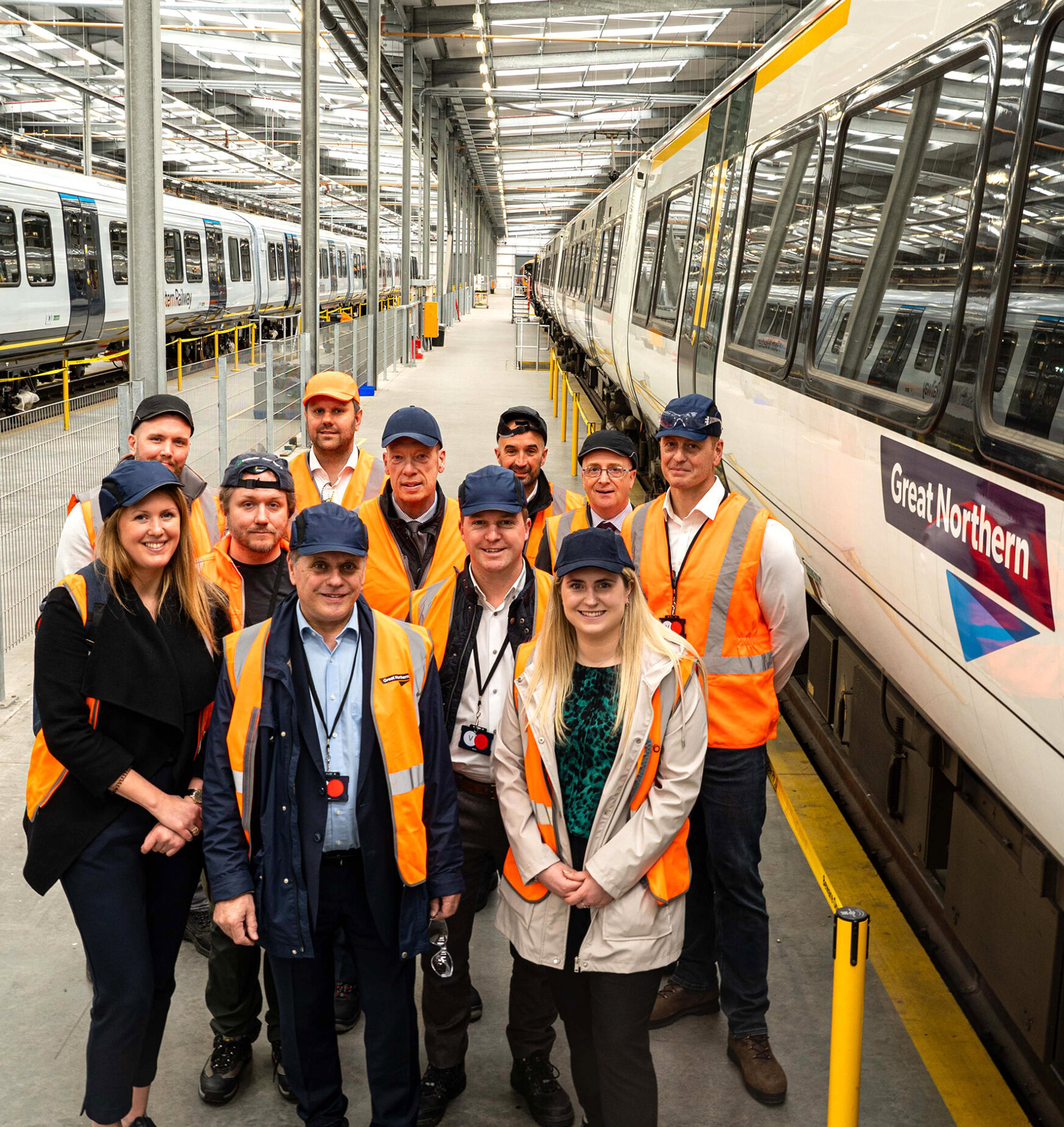 The recently retrofitted Atlas 3 ETCS system was commissioned onboard the train at Alstom's Litchurch Lane manufacturing site in Derby. Here, each new piece of equipment went through powered-up electrical testing.
Alstom also conducted low-speed dynamic testing of the Eurobalise antenna and odometry system, which detect the train's location.
On 23 May, the train was then hauled to the Rail Innovation and Development Centre (RIDC) in Melton Mowbray, where dynamic testing of the ETCS odometry equipment will commence. This process is expected to take around three weeks.
This will be the first of three dynamic testing events that the retrofitted train will complete at RIDC between now and October 2023.
"We're delighted with how the newly retrofitted ETCS system has performed on our Class 387 train in static testing. It bodes well as we move into dynamic testing at RIDC. Our engineering team and the team at Alstom are working closely together to ensure success and we're looking forward to continuing this collaboration."
The East Coast Digital Programme will see traditional signals on the Northern City Line and the East Coast Main Line replaced with digital signalling technology.
In-cab signalling provided by ETCS Level 2 will then supply continual speed and movement information to the driver via a computer screen, rather than relying on fixed lineside signals.
"The Class 387 is the first unit in the UK to utilise the newest generation of Alstom's ETCS Onboard signalling product, known as ATLAS 3. We are delighted to successfully complete the fitment and static testing and now we are looking forward to dynamically testing the train at RIDC in the coming months.
"Alstom recognises that the digitisation of the UK rail network needs new ways of innovative cross-industry working and the ongoing close collaboration between our team and partners at GTR, Porterbrook and Network Rail on this project is a great example of this."
In addition to the Class 387 Electrostar trains, two additional GTR fleets will also operate under ETCS as part of the East Coast Digital Programme.
This includes the Class 717s, which have already completed dynamic testing on the Northern City Line, and a fleet of 115 Class 700s which have previously been fitted with ETCS and are set to be upgraded to the latest version.