New Reading Light for More Comfort in the Railjet
The product, which consists of three individual parts, offers major advantages in terms of replacement and maintenance
With a top speed of 230 kilometers per hour, the Railjet connects the whole of Austria and also takes passengers directly to Germany, Italy, Hungary, the Czech Republic, Slovakia or Switzerland. Passengers in the business class of the Austrian Federal Railways (ÖBB) can now enjoy the new TSL BL18 reading light. The Viaggio Comfort, manufactured by Siemens, is used by ÖBB for long-distance services. There, it is known as the Railjet.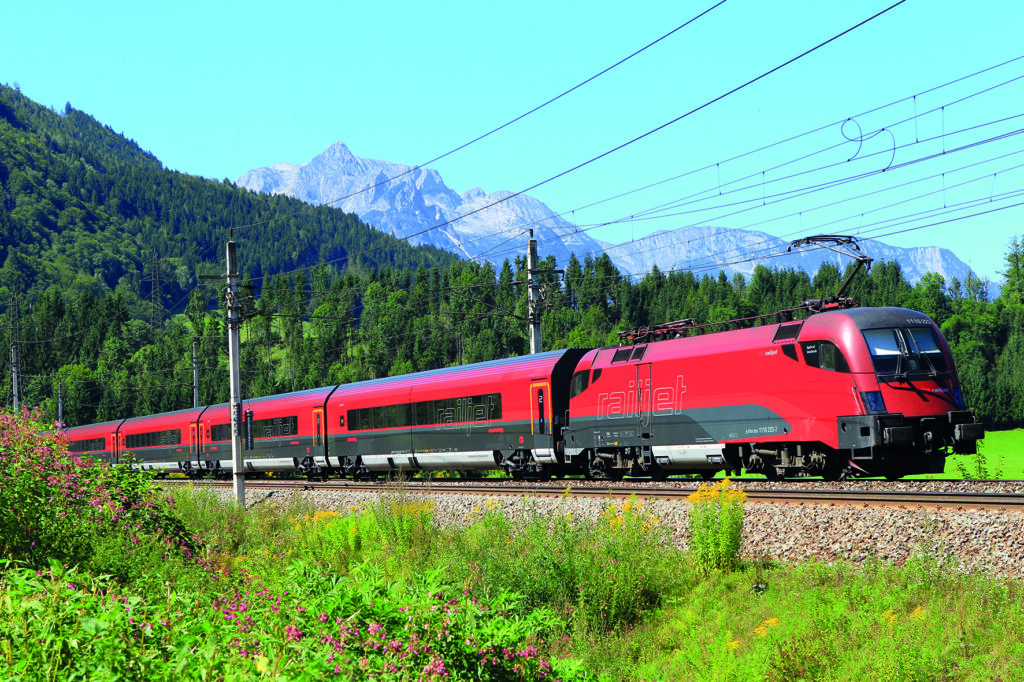 The 205-meter-long train is divided into different car classes. In the top category, Business Class, passengers can take advantage of a reading light in addition to more space and comfortable leather seats. The reading field can be adjusted easily by bending the swan neck into the desired position. The reading light from TSL-ESCHA is a retrofit solution.
The special feature of the new TSL reading light is that it consists of three individual parts. These are the flexible arm with lamp head, the on/off push button with functional LED and the housing with power supply unit.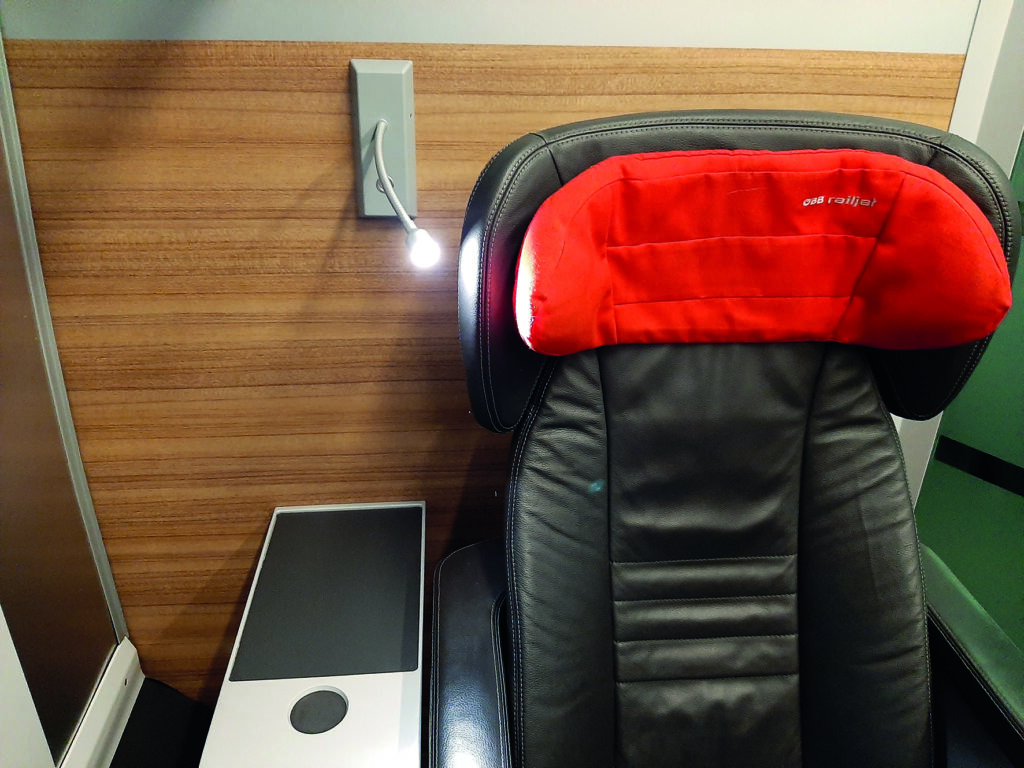 © ÖBB
Quick Replacement Possible in the Event of a Defect
The 27-centimeter-long flexible arm can be individually adjusted by the passenger. At its end is the lamp head, which with its integrated optical lens provides a pleasantly and comfortably illuminated reading field. The advanced high-power LEDs are an energy-efficient light source. To switch on the light, the passenger presses a push button installed in the housing. An integrated LED indicates the status of the reading light. The flex arm and push button are integrated into an EN 45545-2 compliant housing made of polycarbonate. The housing is mounted in the Railjet on an existing lamp holder at the side wall. Other housing designs are available on request.
In the case of a defect, the design in three replaceable units allows the individual parts to be replaced without exchanging the entire reading light. This significantly reduces maintenance costs for the customer.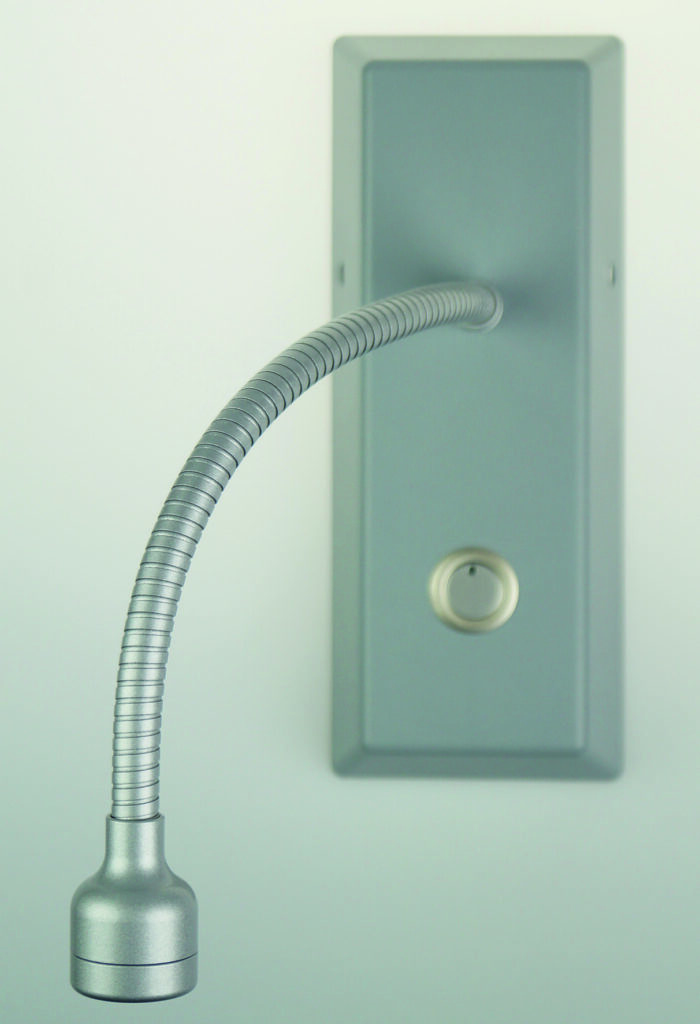 © TSL-ESCHA
To make maintenance and functionality easier, each reading light has a test connection. This can be activated via a central switch, for example, which then switches on all reading lights. Then they can then be switched off manually using the integrated push button. If a luminaire does not light up during the process or cannot be switched off, this indicates a defect. This means that errors can be located and rectified more quickly.