Last week, Stadler announced it would be trialling battery mode operation on one of its WINK trains in the Netherlands.
These tests have now been completed. They were conducted using a modified diesel-electric multiple unit built for Arriva Netherlands. It was able to run on battery power without the use of a diesel generator. This means the train was emission-free while in use.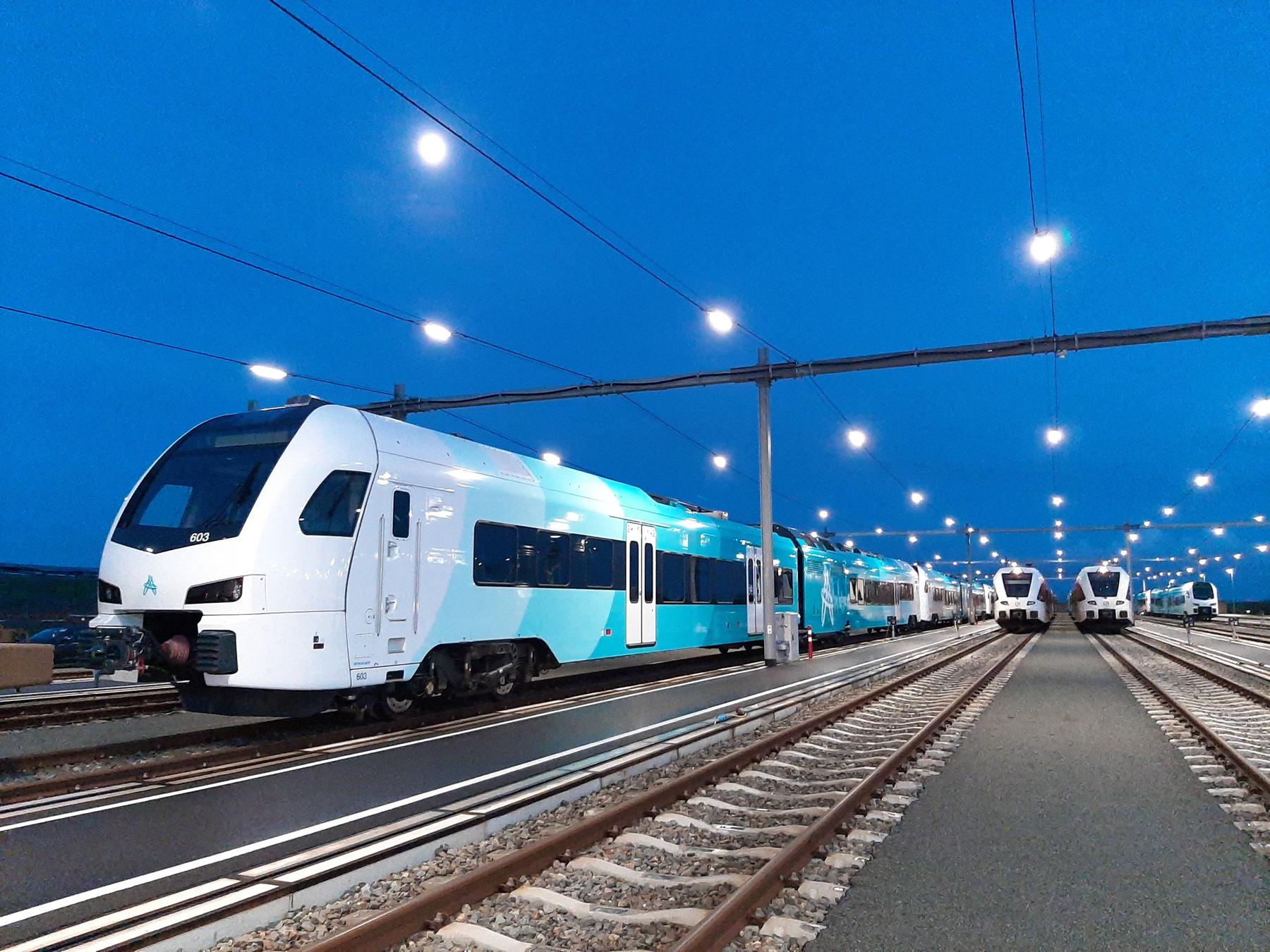 The tests took place along non-electrified lines between Almelo and Hardenberg as well as Arnhem and Doetinchem in the east of the country. The train in question runs using electric energy 1.5kV DC from the overhead line and uses battery power to cover non-electrified sections.
Batteries can make trains more energy efficient by capturing energy that would otherwise have gone to waste, such as braking energy. They can also be charged from electrified lines and at designated charge points along the network.
Battery trains are being sold as an option where it makes no economic sense to electrify lines, such as relatively quiet, low-speed branch lines, and for lines that might benefit from electrification but that have not yet been electrified.
"These trials highlight the role that green technology can play in de-carbonising our world and bring us one step further to creating a truly green railway. Working closely with our clients, Stadler is committed to developing innovative ways of making the industry more sustainable, providing attractive and efficient rolling stock, to encourage modal shift for both passengers and freight."