Tests to see whether the Stadler-built Arriva Netherlands trains are able to run in battery mode in the Netherlands.
The purpose of the trials is to demonstrate the effectiveness of battery-powered trains for use on non-electrified lines. They will take place using a modified WINK train, using recovered braking energy to power the train. The trials will take place overnight this week in the east of the country.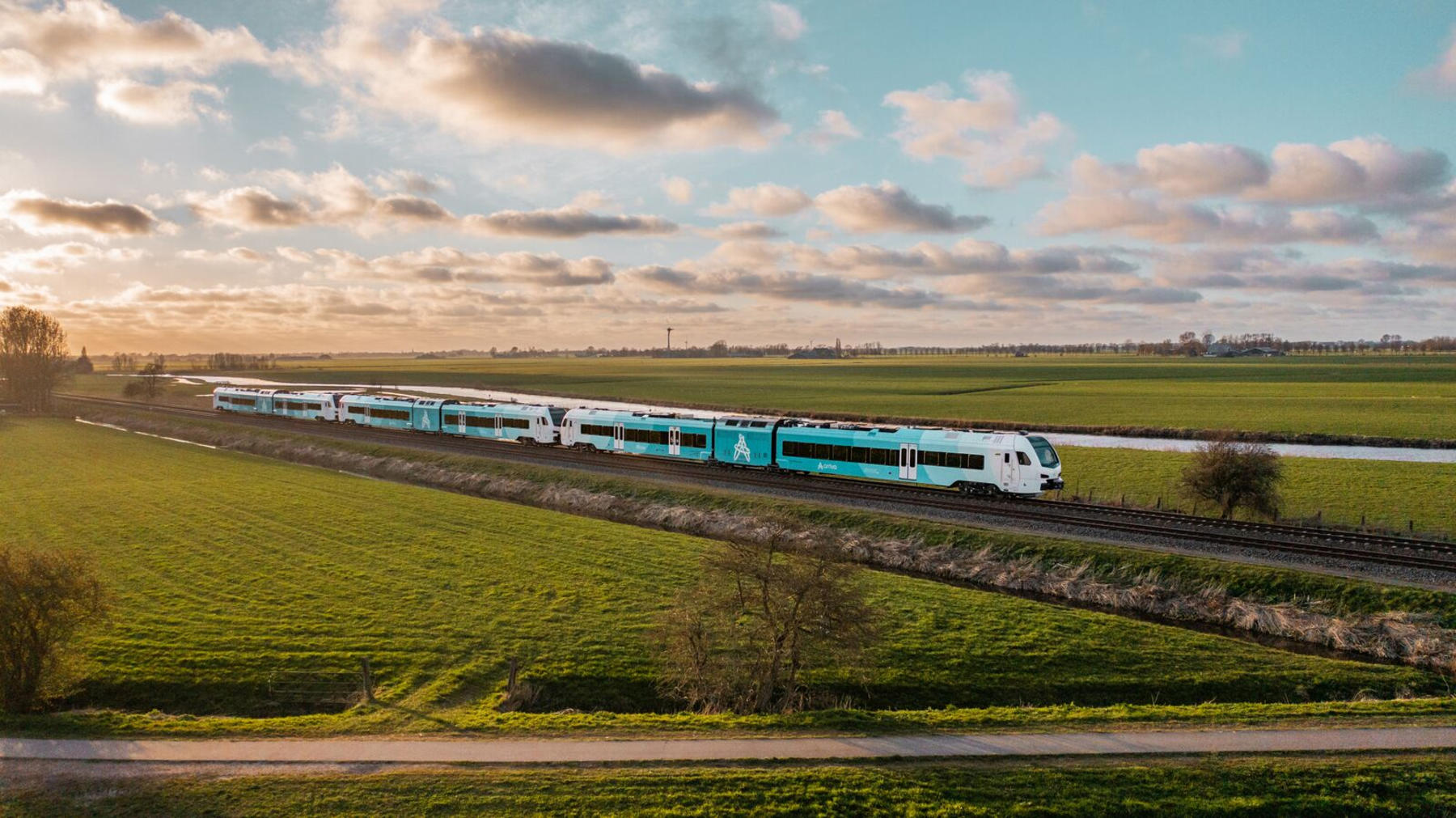 Stadler has been trialling alternative traction technologies via both battery and fuel cell trains. So far, it has sold around 300 trains and locomotives with traction batteries in ten countries, including more than 100 FLIRT Akku trains for three regions in Germany.
Alternative traction technologies are way to run zero-emissions trains in operation where lines have not yet been electrified or where it might not be economically viable to do so, such as on branch lines.
During testing in 2021, the FLIRT Akku travelled more than 220km in battery-only mode, resulting in a listing in the Guinness Book of World Records for longest range in battery-only operation.
Stadler is also manufacturing the first hydrogen train to run in the United States. The client is the San Bernardino County Transportation Authority.
For its diesel multiple units, Stadler uses battery technology that captures braking energy.
"We firmly believe that Stadler can play a critical role in making travel more sustainable and helping societies all over the world cut carbon emissions. Our two-pronged approach is to make electric trains more efficient and to develop effective solutions for networks that are not yet electrified. By heightening efficiency on the railway and making rail more attractive and more competitive, we can promote modal shift, for both passengers and freight. With more than 100 FLIRT Akku sold, we have manifested our market leadership in the field of alternative drives."