Railway transportation is one of the most important parts of modern economic development.
With the rapid development of modern science and technology, people are also constantly strengthening the performance and safety management construction of railway transport, so as to effectively improve the efficiency and speed of railway transportation. However, the rail, as one of the important elements supporting the railway transportation, under the constant increase of load, aggravates its fatigue and damage in the actual operation.
The traditional hand-push flaw detection trolley has low detection efficiency and can no longer meet the needs of track maintenance. However, the use of large-scale flaw detection vehicles is limited by the number of configurations due to the high price, and it is difficult to carry out work effectively.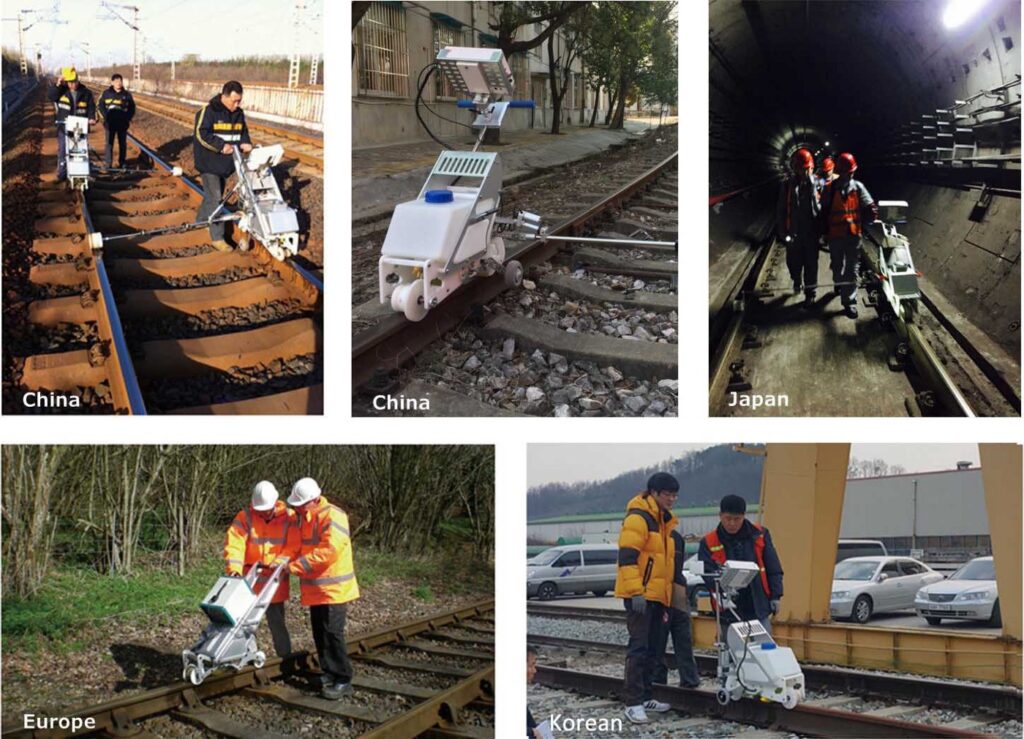 Dual-track Type Ultrasonic Internal Rail Flaw Detector independently developed by Shenhao Technology has been proven effective at finding on the order of 100% of the internal defects in rail before something catastrophic happens. This NDT equipment allows for continuous inspection of railway track at up to 15km/h (running speed 20km/h).
The main feature of Shenhao Dual-track Type Ultrasonic Internal Rail Flaw Detector includes:
Wide range of application: Suitable for urban rail, ordinary rail (passenger and freight) and high-speed rail line rails, compatible with 43kg/m ~ 75kg/m rails;
Strong environmental adaptability: It supports operation in harsh climates such as night and rain and snow, supports low temperature operation of -25 degrees, and has a battery life of more than 60km;
Fast detection speed: the maximum detection speed is 15km/h, the maximum running speed is 20km/h, and the disassembly time is less than 5min;
High flaw detection accuracy: the self-adaptive probe frame ensures the height of the track surface, the sampling interval is less than 2mm, the total 18 probes on both sides automatically generate B-scan images, automatically identify and alarm, and have remote data playback and query functions.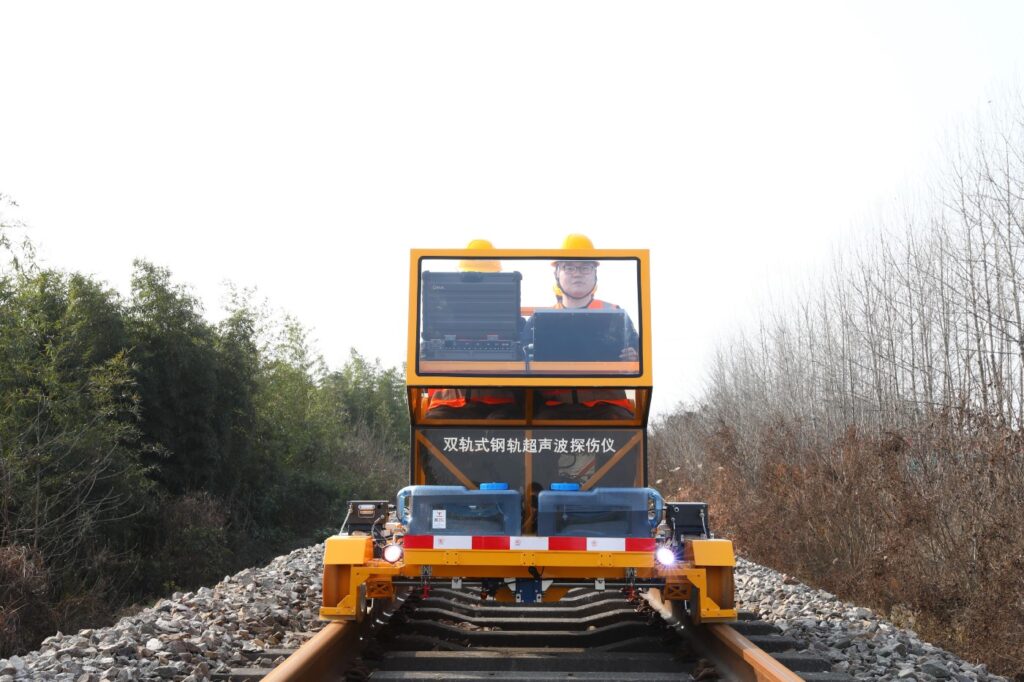 © Shenhao Technology
As one of the leading robot manufacturers and developers in China, Shenhao is committed to providing customers with professional robotic solutions in the field of smart robotic inspection in power grid, oil and gas chemical industry, rail transportation and other industries.
This article was originally published by Shenhao Technology.