Works have started on the Metro Flow Project in Tyne and Wear.
This is a 103 million GBP (120.19m EUR | 128.93m USD) track dualling project that will see an existing freight line upgraded and electrified in South Tyneside, making it capable of carrying metro services.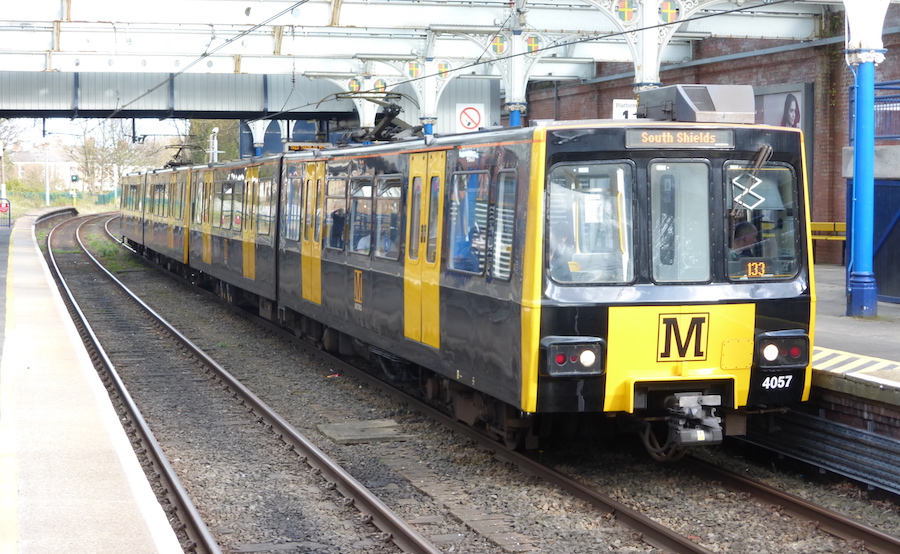 The upgrades will enable an extra 24,000 passenger journeys each day: increasing service frequency and reducing journey times.
Metro operator Nexus has been able to go ahead with the project thanks to a total of 95m GBP being secured from the UK Government's Transforming Cities Fund. This funding also allows Nexus to buy four more new trains on top of the 42 which have already been ordered.
The project is being carried out by Buckingham Group Contracting, which won a 55m GBP (64.19m EUR | 68.85m USD) tender for the construction stage of the project.
The Metro Flow project will dual three sections of single track on the network where trains must currently use the same line in both directions. The sections are located between Pelaw and Hebburn (800 metres), Hebburn and Jarrow (1.4 kilometres) and Jarrow and Bede (600m) metro stations.
Works have begun on the installation of the new overhead line to run on the new metro lines when complete. Major works will begin this autumn, when a three-month line closure will begin between Pelaw and South Shields on 12 September.
This will last until 5 December, with a replacement bus service in place across the affected area.
Tom Hardwick, Head of Metro Flow, said:
"This month marks a step change in the delivery of the Metro Flow project, which will transform Metro by allowing Nexus to increase the service frequency system-wide.
"Customers and our neighbours will start to see the delivery of the first of the new overhead line masts which will be installed in the trial holes currently being dug on site.
"While the majority of the works will be completed during two weekend closers at the end of June and beginning of July followed by a 12-week major line closure in September, the team will be working every night when trains are not running in order to minimise disruption to our customers as much as possible."