On October 26th, Thalys inaugurated its first renovated train set at Brussels-Midi station, with a rethought design by Yellow Window Design.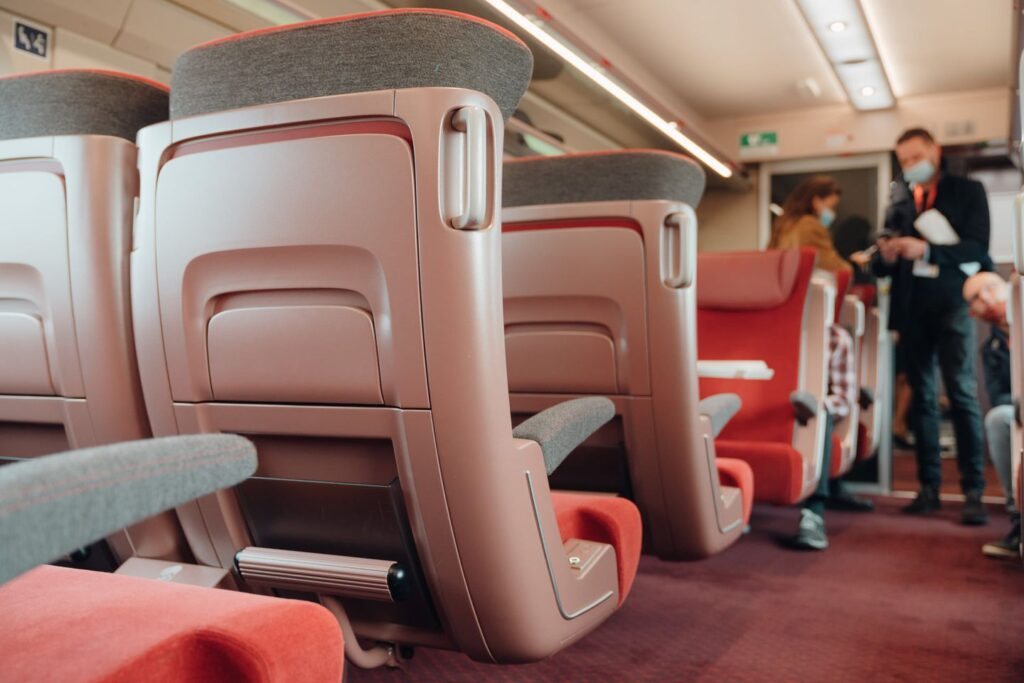 Thalys made the choice to renovate its trains rather than buying new ones. Sustainability is a key word in this renovation, as "development" and "durable" must be combined. The optimisation of the space on board makes it possible for Thalys to grow in a more environmentally friendly approach.
Thalys entrusted Yellow Window agency and its founder, the Belgian designer Axel Enthoven, with the task of renovating its trains with the aim of increasing capacity by 7.5% (28 seats) while giving absolute priority to comfort. The quality of use of the new seats and accessories, the technicality of the lighting, the increase of luggage space, the completely redesigned "Kiosk" bar area as well as the revitalised colour atmosphere offer a renewed travel experience to Thalys passengers.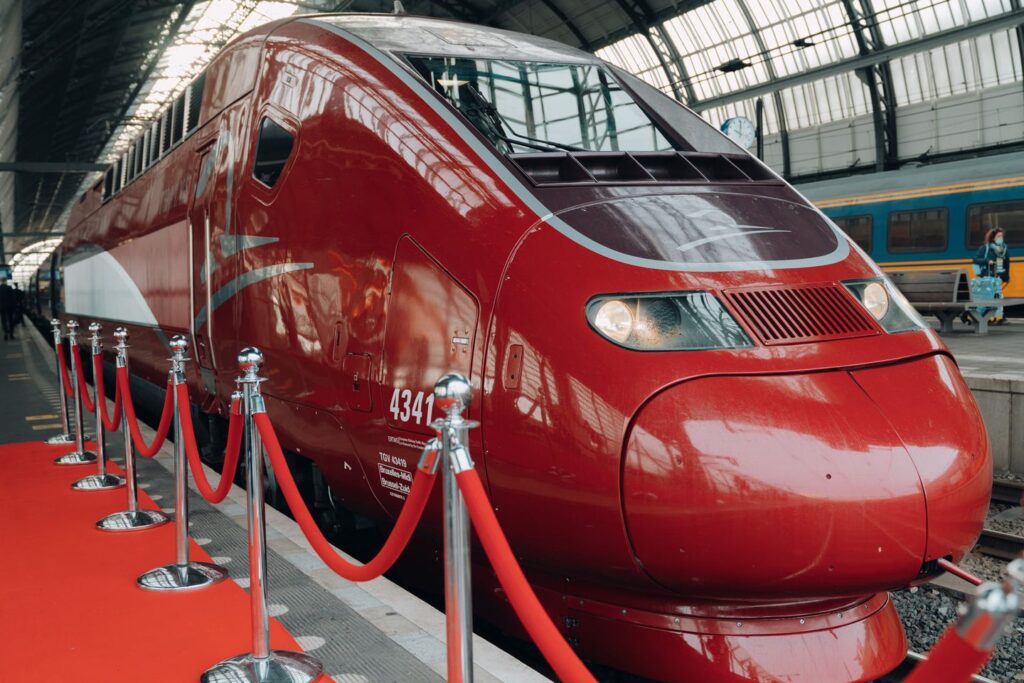 French designer Matali Crasset advised Thalys and Yellow Window on the choice of certain colour schemes for the seat elements and the relaxation area.
Welcome on board of the Thalys train! Come explore the 360° virtual reality experience by clicking here.
This article was originally published by Yellow Window.