Thales to Sell Transport Ticketing and Revenue Collection Business
Thales has entered into exclusive negotiations with the private equity firm Latour Capital with a view to divesting its business that provides ticketing and revenue collection for transport operators as well as road tolling and car park management systems. Presented on November 16th to the Thales Group's European Works Council, the project aims to accelerate the development of this business while creating value for its customers and employees.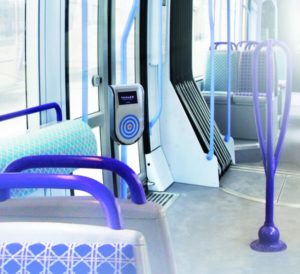 With close to 850 employees mainly based in France, the Netherlands, Denmark, Italy, Mexico, Hong Kong, India, New Zealand and Egypt, this business generated sales of 155 million euros in 2015. The divestment project is in line with the Thales strategy of business portfolio optimisation.
Latour Capital is a French private equity firm with a strong entrepreneurial focus. It is mainly financed by major institutional investors. For Latour Capital, this acquisition would be an industrial development project designed to drive growth and employment.
Employee representative bodies are being consulted on the project, which is also subject to customary closing conditions.
Besides, rail signalling, communication and supervision systems activities are at the core of the Group's businesses and technologies. They account for close to 90% of the Group's Ground Transportation Systems revenues and are not affected by this project.
For the original article, please click here.