As a trusted partner to rail industry suppliers, Telegärtner UK offers products that meet the rigorous demands of the industry.
Telegärtner UK is part of the German Telegärtner Group and is engaged in the selling and marketing of high-quality electro-mechanical connectivity used in various markets, such as the railway, telecoms, marine and industrial sectors.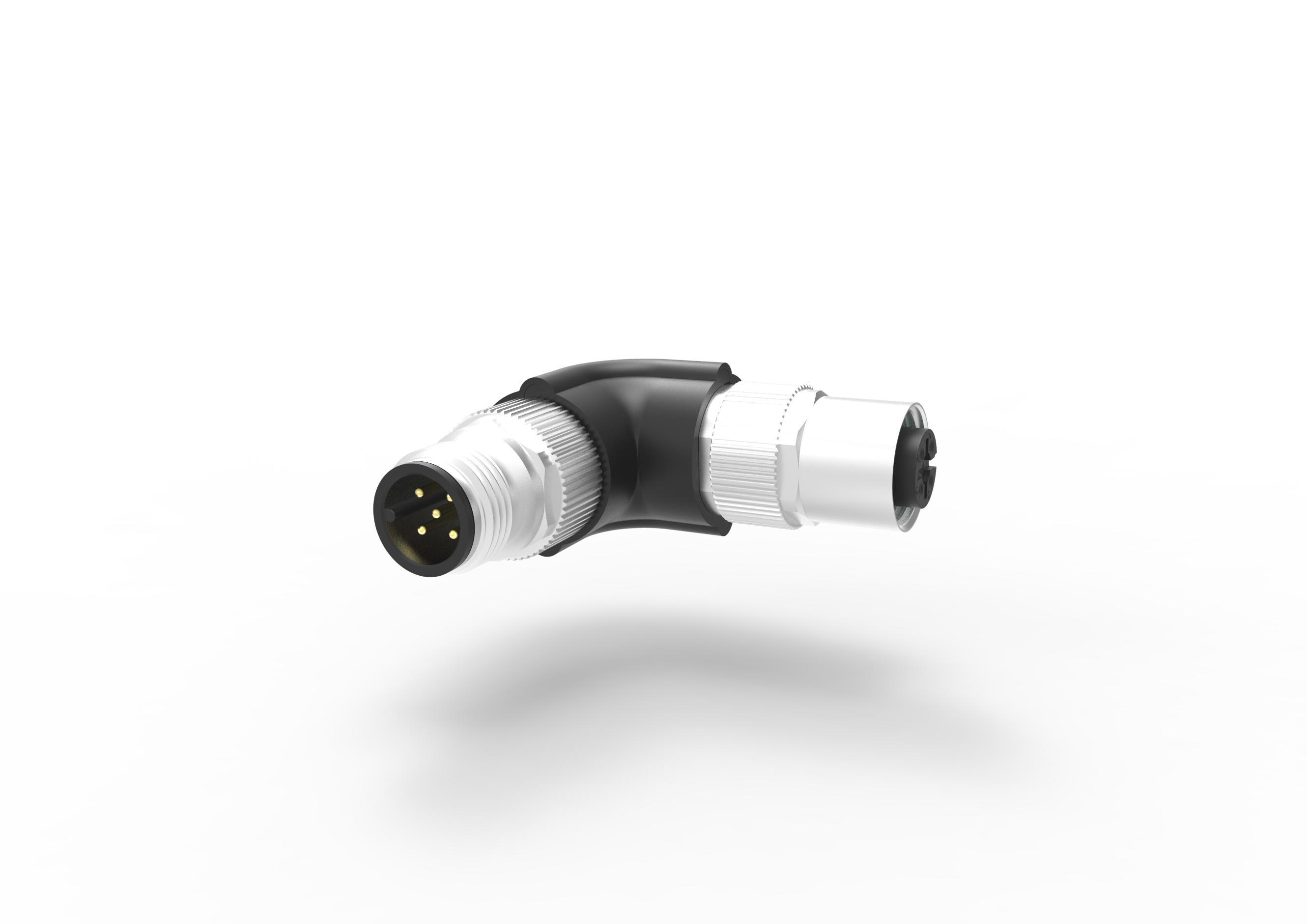 Besides selling Telegärtner RF and Datavoice components, the company also represents high-quality manufacturers of connectors and speech communication devices, including pei tel, Provertha and Hummel. The company's policy is to provide a comprehensive first-class service and vital interface between its customers and the manufacturers it represents.
Telegärtner UK is also one of the market leaders in the cable assembly field with production facilities in the UK and Slovakia. The company is ISO 9001:2015 and ISO 14001:2015 certified and assembly staff work to IPC620C workmanship standards. The company's capabilities range from coaxial, data, multiwire and overmoulded assemblies to wiring looms and harnesses. Additionally, panel and box-build assemblies are available and Telegärtner UK also offers VMI and supplier management, kitting, subcontract and testing services.
Telegärtner M12 Connector Series
With the STX M12x1 IP67 connector series for railway and vehicle applications Telegärtner offers various solutions for applications in harsh environments. The series contains M12x1 X-coded plugs and sockets suitable for cables with solid and stranded conductors. 360° shielding ensures safe and reliable data transmission. Additionally, factory-made cable assemblies are available in multiple configurations. The connectors can transmit data rates of up to 10 Gbit/s in accordance with IEC 61076-2-109:2014. The bulk cable conforms to EN 45545-2:2013 HL1–HL3 and DIN 5510-2 hazard level 1–4 and has been developed for high fire protection requirements in railway applications. The connectors have been tested for mechanical strength, climatic and corrosive resistance, degree of protection and functionality in accordance to railway standards EN 50155 and IEC 61373, therefore making them suitable for installation in transport applications.
Telegärtner MFP8 Solution
MFP8 Cat.6A is the RJ45 plug for time-saving and efficient on-site assembly for all networks, from Voice to 10 Gigabit Ethernet. Available in straight and angled designs, it can be assembled quickly on all standard cable types without any special tools. MFP8 Cat.6A offers unprecedented flexibility and saves time and money on installation, repairs and maintenance. MFP8 supports PoE+ acc. to IEEE 802.3at and 360° shielding and full metal housing guarantee secure and reliable data transmission. It is suitable for solid or stranded conductors from AWG24/1 to 22/1 and AWG27/7 to 22/7 with cable diameter of 5.5–10.0mm. The highly effective strain relief of the MFP8 Cat6A IE and 4×90° makes them ideally suited for use in harsh industrial environments. Now also available in a MFP8 Cat.8.1 version.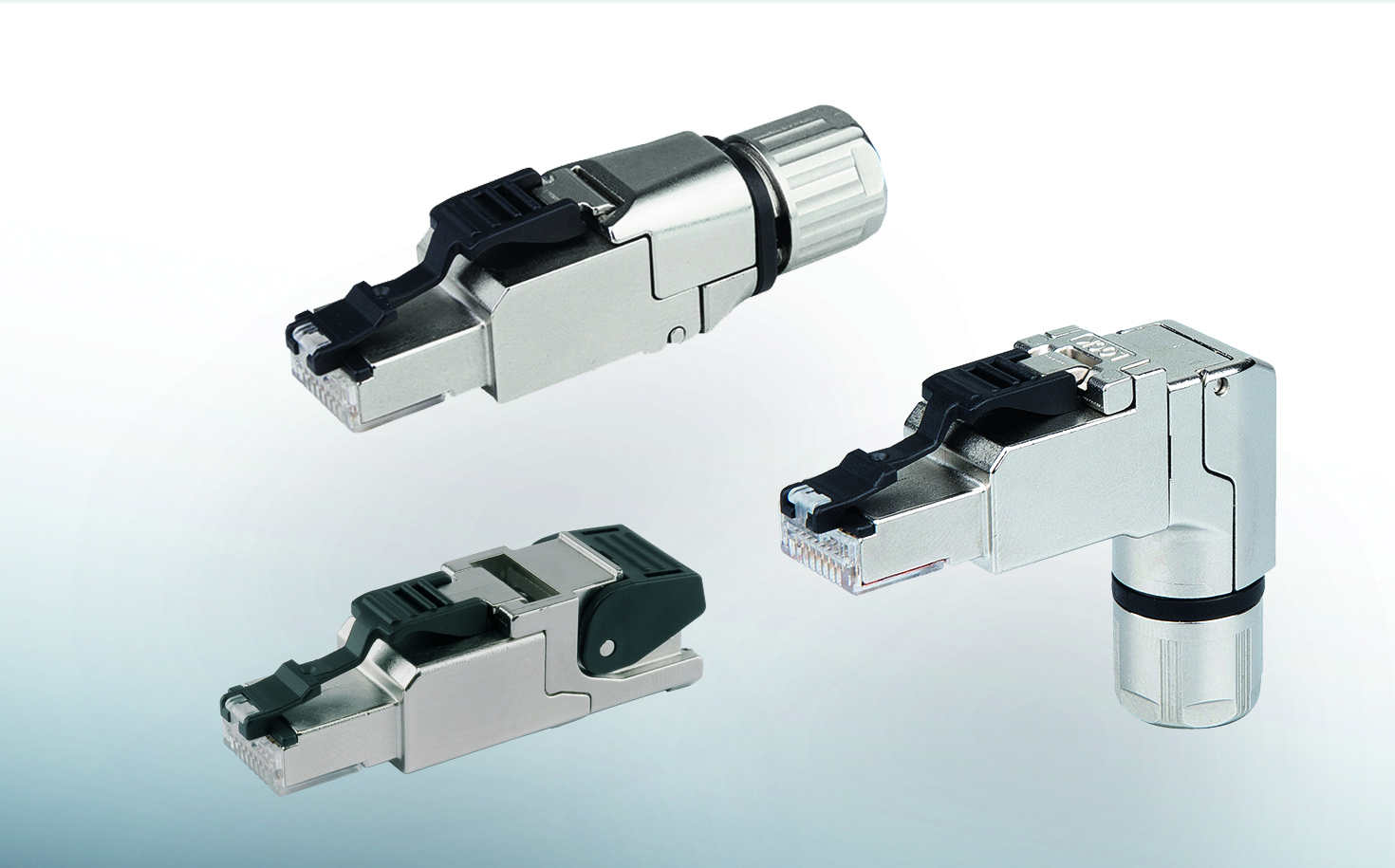 © Telegärtner
Telegärtner Rail Distribution Box
In rough conditions high-quality fibre-optical connections are needed despite the mechanical and climatic stress. For this purpose, Telegärtner has developed the train-approved distribution box, RDB. Because of its tested reliability against vibrations, shocks, heat, coldness and humidity, the RDB is perfectly suited for use in harsh environments. Besides its robust housing with IP66 protection and UV resistance according to UL 508, a hinged splice cassette is mounted on to the RDB, enabling easy assembly and maintenance. Different front plates are available, being able to store pigtails with all common connectors and fibres. The splice cassette enables up to 24 splices. Cables of different outer diameters can be fed in or out via three cable glands. If the box needs to be fixed to a signal mast, an additional adapter plate is available which can be mounted on to the distribution box. The RDB complies with climatic test EN 60068-2-1/2/14/130, vibration test EN 60068-2-64a and shock test EN 60068-2-27.
Provertha M12 and D-Sub Connector Solutions
Provertha is a German company with four factories in Hungary manufacturing M12 and D-Subminiature connectors and hoods, ideally suited for rail industry applications. The Provertha M12 connector series covers the full range of options, A-, D- and X-code versions, all tested to meet rail standards for vibration, shock, hazardous gas and IP67. They are torsion-proof due to their unique special crimp flange system and offer 360° shielding and certified plastics acc. to EN 45545-2 for railway applications. The M12 range also includes 90 ̊ versions and adapters. They now have the smallest M12 on the market enabling the use of cable assemblies for small-space installations. In addition to the M12 series, Provertha offers a comprehensive selection of space-saving diecast hoods with vibration-proof screw-locking and quick-lock hoods with an innovative push-pull mechanism.
pei tel Communication Devices for Railway Applications
pei tel, a company of the Peiker family, specialises in developing and producing high-quality microphones, handsets, speakers and microphone speakers, including hand microphones and loudspeakers for train platforms, and gooseneck microphones, small loudspeakers and handsets for use in vehicles. The IP68 waterproof handheld, single or three button, rugged chromed housing microphone is ideal for use in trains as is a handset with a PTT button, display and keypad, dynamic ear capsule and durable spiral cable, suitable for analogue and digital radio systems. The housing and PCB material of pei tel handsets have been tested according to EN 45545-2.
Hummel VariaPro Rail Glands
Hummel VariaPro Rail gland series meets all requirements for use in rail transport and has successfully passed the tests of fire protection standards EN 45545-2 and EN 45545-3. VariaPro Rail glands can be used in all trains on the European rail network. The slim structure enables a space saving installation. They are easy to install and have EMC connection integrated as standard. Hummel VariaPro Rail glands are available in M20, M25, M32 and M40 sizes and can accommodate cables with 7 to 32mm in diameter. They can be used in -400° to +1000°C and are IP68-rated.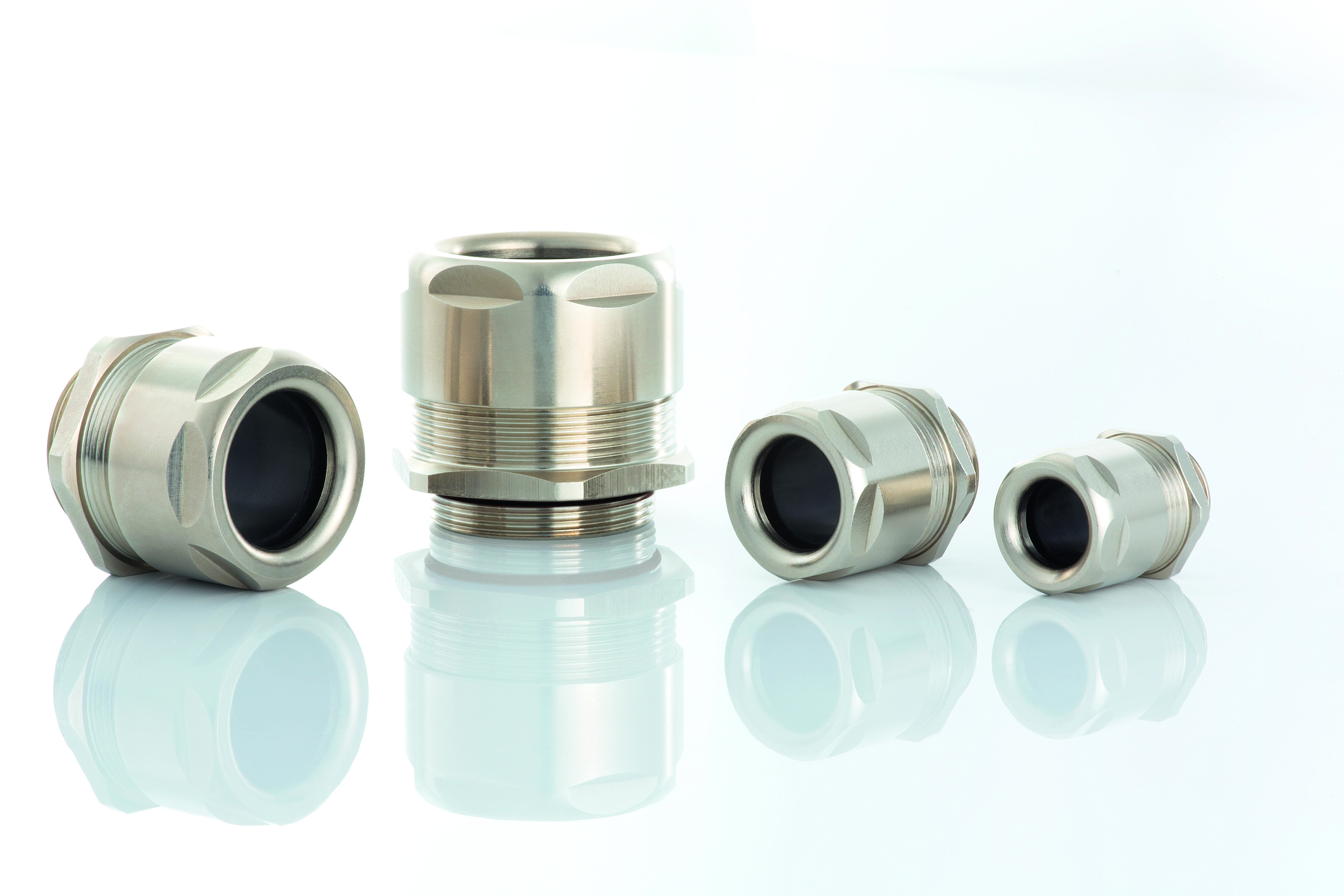 © Hummel
Through the extensive range, including Telegärtner, Provertha, pei tel and Hummel products, Telegärtner UK is ideally suited to support rail industry customers by offering all products from one source to help with vendor base optimisation and logistics chain streamlining.