Transportation, banking and capital markets are three very different industries with one thing in common: high susceptibility to future disruption, according to Accenture. Transportation services are specifically unique, as the industry is currently experiencing high levels of disruption in addition to high susceptibility for future disruption.
The rail industry, a critical component of the transportation sector, is also in the midst of this disruption. Most popular topics such as artificial intelligence (AI), big data and connectivity have reflections within the rail industry.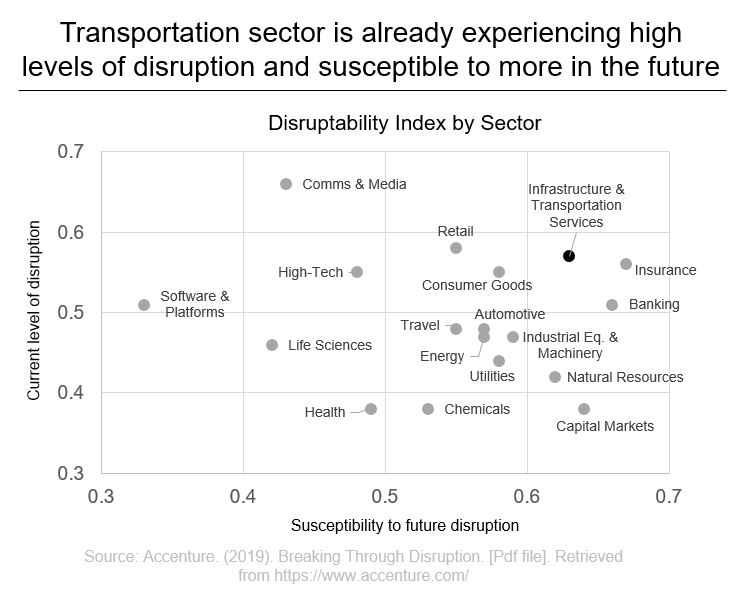 Rail industry executives and professionals are holding strong in the face of these changes, and are preparing their organizations for the future while also delivering continuity of today's operations.
In this article, a few top of mind topics for rail industry professionals are summarized with some practical insights around how to look into them. These aim to help you expand your perspective and gain additional insights in addressing them. Let's look at the topics that occupy the minds of rail industry professionals.
No. 1: Finding Talent and Building the Next Generation Workforce Is Not Just a Recruiting Challenge
"Talent is a multiplier. The more energy and attention you invest in it, the greater the yield will be," said Marcus Buckingham, best-selling author and leadership consultant. The same logic applies within the rail industry too, and the revolutionary technologies such as AI, big data and connectivity rely on a talented workforce to make the most of them.
Rail industry executives are facing a two-folded challenge in building the workforce of the future.
First comes the volume of hiring needed in the near future, driven by the aging workforce and increasing need for transportation. It is estimated that 80,000 employees need to be hired by the rail industry in the U.S. within the next few years, according to Thomas Insights.
On the other side, the skills needed in this new-generation workforce are different too. The rail industry is adopting technologies ranging from IoT and automation to AI, and this creates the need for a workforce that is more fluent in big data analytics, software and telematics.
Rail executives that see this as an isolated recruiting challenge might struggle. To avoid this struggle, rail executives can broaden up the challenge and focus on building a comprehensive value proposition for their organizations. This includes a corporate culture and package of benefits tailored to hire the new generation workforce.
No. 2: The Future beyond Precision-Scheduled Railroading (PSR) Focuses on Growth
The original idea behind PSR was to improve cargo efficiency and reduce wait times. Over the last decade, many rail operators deployed a version of PSR and have successfully reduced their low-volume lanes and decreased locomotives and freight cars in use. Because of these, most rail executives agree on PSR's favorable impact on improving railroads' operational efficiency.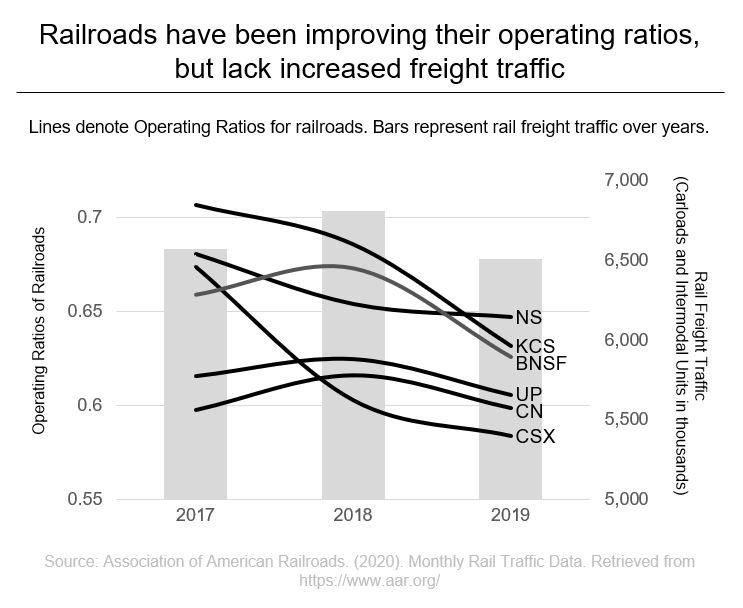 © Cummins
Meanwhile, critiques of PSR often highlight its lack of a systematic plan to bring growth to railroad operations. The expectation was that market share growth would be fueled by lower customer pricing, which is enabled through operational efficiencies. The industry had mixed results on this expectation.
Railroad executives that combine PSR with a solid growth plan will experience lower operating ratios, an increasing revenue and market shares. Building an in-depth understanding of shippers' needs and putting together fit-for-market solutions will be the key to delivering this growth plan.
No. 3: Making the Right Technology Choices Is a Function of What Success Looks like for Your Business
Autonomous trains, unmanned aerial vehicles (AKA drones), automated inspection equipment, alternative energy systems and remote monitoring. The list goes on and on when it comes to the new technologies the rail industry is experimenting with.
It is great news for the rail industry to have these options available, but it also introduces the challenge of making the right technology decisions.
One-way rail executives can address this challenge is to step out of immediate technology decisions and focus on drivers of success for their businesses. While each company is unique, success for a rail industry company sits on four pillars: safety, profitability, reliability and sustainability. Customers, employees, investors and communities reward the rail companies based on these four aspects.
Rail industry professionals can make the right technology choices by laying out technology decisions with respect to these success pillars. This exercise could deliver clarity on both the choices needed now and on the future roadmap of technologies.
The rail industry is as dynamic as it has ever been; and the rail industry professionals that embrace these changes will help their businesses emerge stronger from this wave of disruptions. Moreover, rail industry professionals are not alone in this journey and can collaborate with partners, such as Cummins Inc., that have a strong track record of bringing innovations and customer-centric solutions to markets.
This article was originally published by Cummins Inc.