Take Part in the Innovative Congress at WOF SUMMIT Vienna
We would like to get your attention for the event organised by World of Freight Events.
WOF strives to connect shippers, retailers, wholesalers, importers and exporters from vital industries such as mobility, healthcare, aerospace, agriculture, construction, energy and others, with the most up-to-date supply chain solution providers and, last but not least, provide the most  visible display for our partners in a friendly and relaxed atmosphere.
Join them at the upcoming WOF SUMMIT 2023 to take part in the innovative congress focused on logistics and the entire supply chain. It is held on 22-23 March, at AirportCity Space in Vienna – Austria, which is an ideal location for a logistics hub of the CEE region.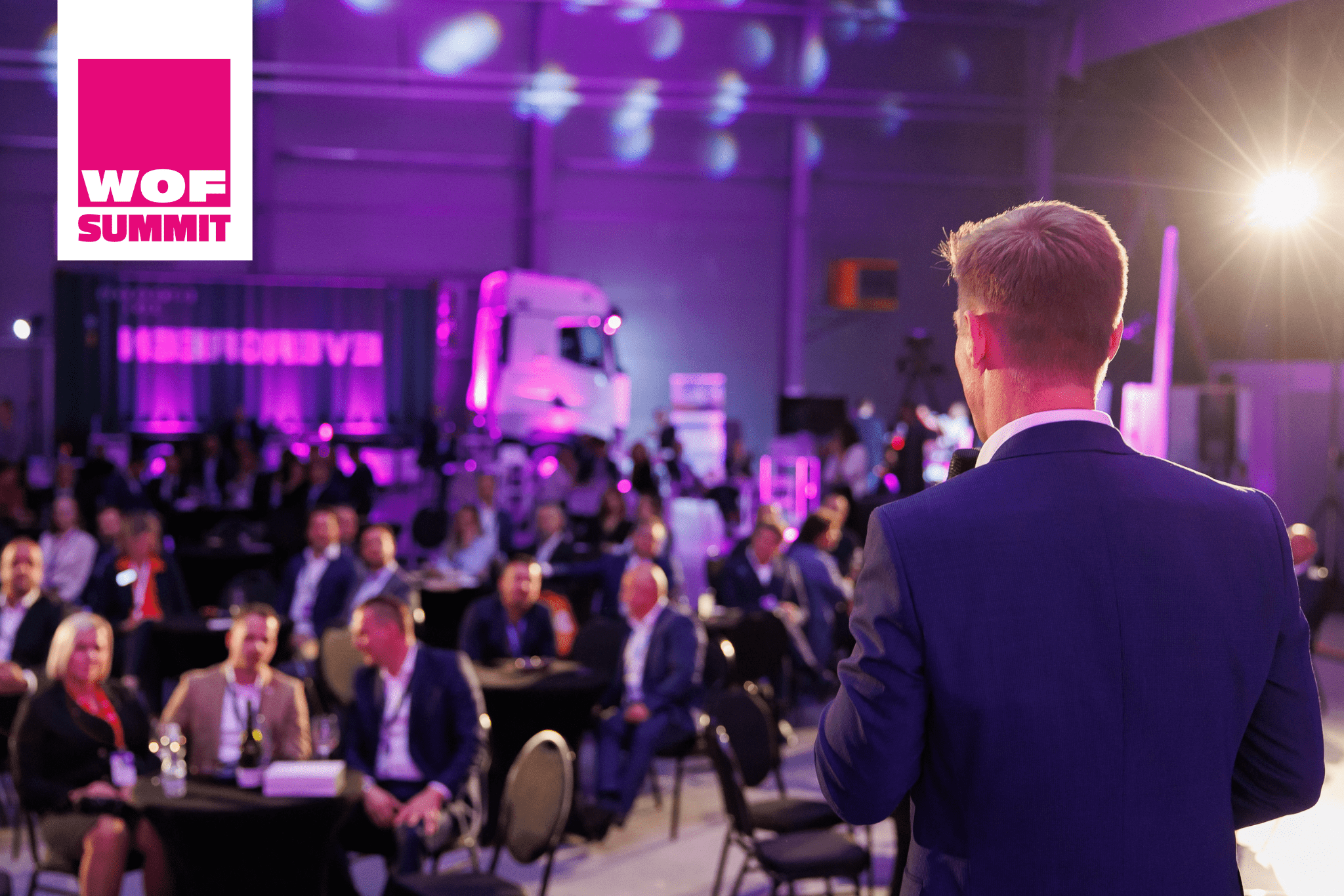 Two thrilling days include top-class speakers, panel discussions among leading experts, networking areas and tools stimulating business opportunities, professional exhibits of significant market players and the WOF Connect & Charity evening where business meets charity!
Focusing on the four main pillars of the conference – Digitalisation, E-commerce, Human Resources and Sustainability – we aim to provide a perfect source to learn about the latest updates and discover where future opportunities for collaboration lie from Government, Universities, Industry, and Business Leaders.
At WOF Summit 2023, networking does not depend solely on having a coffee with another participant. It is powered by the innovative 1to1 Meeting Scheduler available to all participants and held in a designated Networking area. Pre-arrange your most valuable business meetings with a few clicks prior or during the event and have the best industry discussions for your personal needs.
Secure your spot to be part of this essential logistics event and enjoy:
Professional keynotes & panel discussions
Exhibition area of key industry players
High-profile speakers
1to1 Meeting Scheduler for all participants
Networking Area & BUD Networking Bar
Exclusive Vienna International Airport Cargo Area Tour
WOF Connect & Charity evening program
Do not miss out on the LAST-MINUTE conference tickets with a 30% discount on the original price and a LAST-MINUTE 1+1 conference tickets bundle.
ENTRY IS ENTIRELY FREE FOR SHIPPERS! Register at www.wofsummit.com.
This article was originally published by WOF Events.