Etihad Rail has announced the completion of the UAE National Rail Network, which will link the seven emirates with its primary railway.
The inauguration of the UAE National Railway Network was witnessed by the Prime Minister, His Highness Sheikh Mohammed bin Rashid Al Maktoum at the network's main centre for control and maintenance in Al Fayah, Abu Dhabi.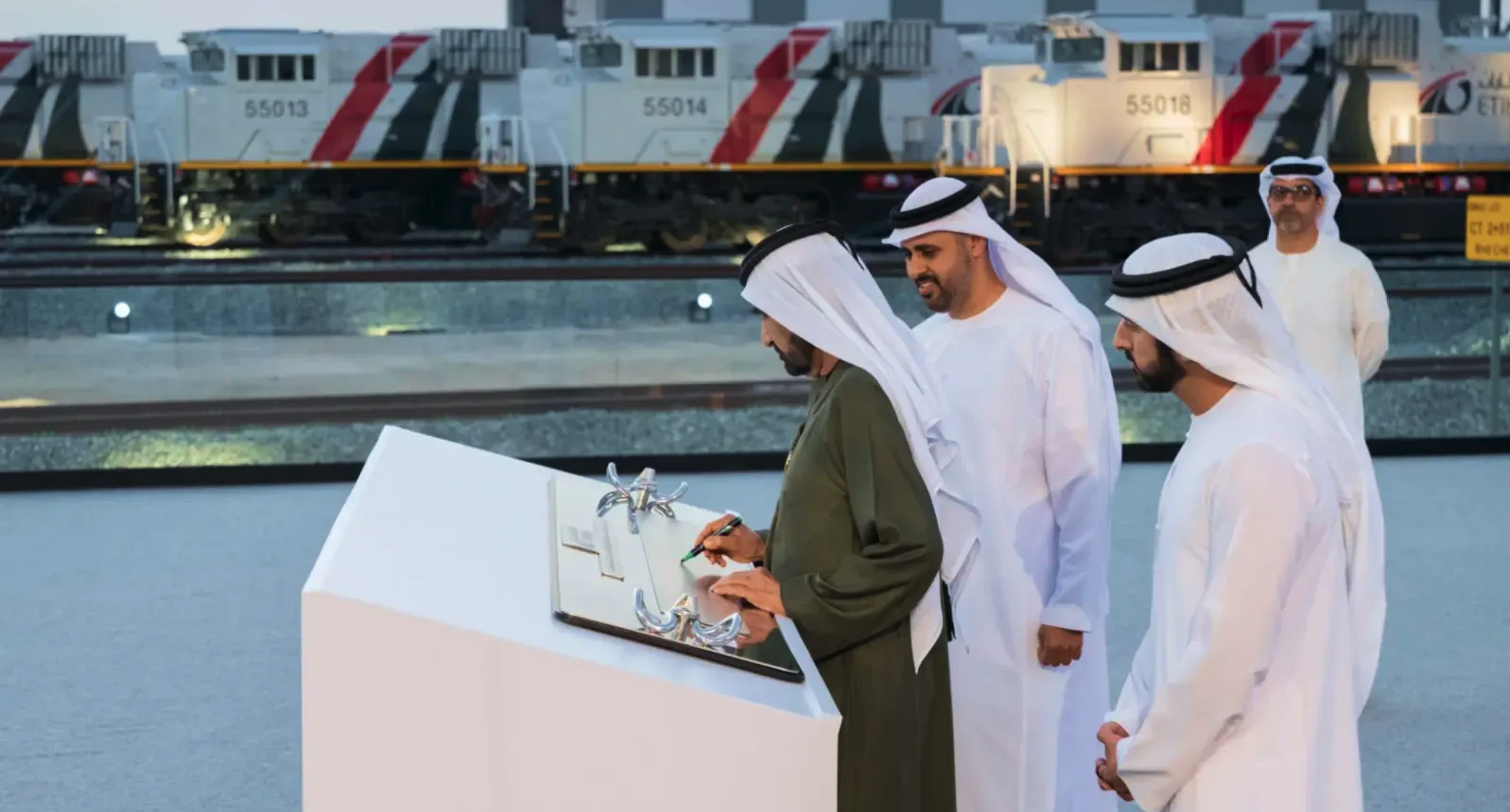 "We are proud of the performance of our sons and daughters who have worked hard over the years to build an ambitious strategic project that will propel our national economy to greater heights.
"Connecting the Emirates via a national railway network strengthens our capabilities and competitiveness, and consolidates our unity."
With this announcement, cargo train operations have now been launched across all seven emirates.
The nation's fleet of modern freight trains will run at speeds of up to 120 kilometres per hour under the ETCS level 2 signalling system.
They will be able to transport all types of goods, including petrochemicals, raw steel, limestone, cement, building materials, industrial and domestic waste, aluminium, food commodities and general cargo.