RUBI Railtec: Stick To the Plan with Building Information Modelling
This is the motto of the bank robbers from the hit series Money Heist. Thanks to Building Information Modelling, it will also apply to maintaining, expanding, and operating railway infrastructures in the future.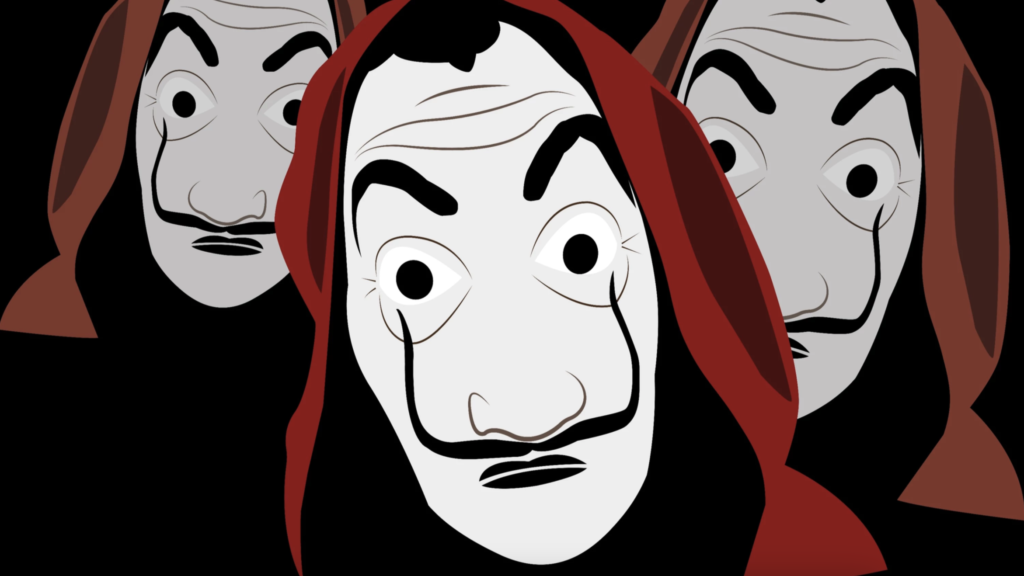 The plot of Netflix's most-watched non-English-language series is quickly told: a group of bank robbers raids the Mint of Spain. Thanks to code names and masks, they are anonymous to each other and their hostages. Naturally, things go wrong. "Stick to the plan," the criminals keep getting told by their leader.
The same prompt applies to railway infrastructure managers (RIMs) and their contractors. What year was a switch installed? Which overhead contact line needs to be earthed for maintenance work? Where does the cable duct run? All this can be seen on plans (or at least it should be). Their digitisation is in full swing. For more than a decade, project managers have been drawing up their plans according to the motto "digital first" (even if they then print them out as the familiar old banderole).
What Is Missing?
Unfortunately, plans (and thus also the digitisation of data on the infrastructure) end with the completion of the respective project. If you then ask planners of current maintenance or purchasers for the next renovation project to stick to the plan, their answer will be: "Which one?"
Building Information Modelling (BIM) provides a remedy. Infrastructure objects are digitally modelled from the ground up and then exist as three-dimensional digital twins. On this basis, planners then create two-dimensional plans for individual projects. The railway infrastructure is thus digitally mapped to the greatest possible extent—at least as far as the RIM is concerned.
However, there remain two major gaps in the BIM world: only the supplier has certain information about the details of the physical infrastructure. Their decisions on exactly which components—sleepers, screws, flash cards—are installed are not part of the project plan and thus of the digital twin. In addition to these small but fine details of the hardware, the configuration data of the software of safety installations are also not centrally recorded.
For the RIM and sometimes even for the supplier, this is a black box. If a railway needs this data, it has to ask the supplier. In most cases, these companies also do not have databases that they could use to find out data quickly. Instead, configuration data is noted in various documents.
This creates human and machine errors. If a human makes a typing error when documenting or querying, data cannot be found. If a document version is not properly saved, synchronised or archived, configuration data is not up to date without this being noticeable.
Questions of compatibility can only be dealt with at great expense. In order to know whether the hardware of the backup systems can cope with the latest software update, as many reconciliations are necessary as there are plans and documentations.
Data Heist
Today's digital representation of railway infrastructure corresponds to the monetary system before the creation of a national bank with its own currency—the house of money that is eponymous in the Spanish and German titles of Money Heist.
Nobody knows how much money is in circulation in the form of data. There is no guarantee that a means of payment will be accepted—the owner of a high-value gold coin cannot be sure that he can pay the market woman with it. Translated into the language of digitalisation: there is a lack of uniform interfaces.
However, keeping the gold coin is also risky: the market could be flooded with additional money or another currency at any time. The analogy in the world of data: hoarded information suddenly becomes worthless because the technology develops in another direction.
What is needed is a sovereign hub—a national bank belongs to the state; a railway infrastructure data collection is best created as part of a system leadership on the government's behalf. This leads to harmonisation, comparability and clarity. National banks create a single currency and official means of payment within their scope. Third parties can provide the technology for means of payment and produce them. The value of our gold coin is precisely known and the owner has the choice of taking it to the market or using another means of payment.
Transferred to the railway infrastructure: the data system leader standardises data and interfaces. This standard creates clarity on both sides: for the supplier and the owner. Third parties remain in possession of their "currency" and can provide interfaces. If we assume that data will continue to be "stored" with suppliers, a RIM can query them via an interface. Payment is made with each query (as when paying with Apple Pay or abroad with a credit card) or as a lump sum (as with a current account).
Incidentally, the Swiss government is thinking along the same lines. At the beginning of February 2022, the Federal Council sent a draft law for a mobility data infrastructure for consultation, as is stated in this press release (German, French and Italian only).
Software: A Special Case
A rail infrastructure data hub has a second major advantage: questions about compatibility can be answered with a single query. Software can be deployed centrally. Instead of flash cards being exchanged in interlockings and outdoor facilities, deployment takes place at the push of a button.
Even national banks function less centrally in this respect: if a country introduces a new currency or if a banknote series is replaced, the national bank relies on banks with customer contact. They only issue the new means of payment from the effective date. If old notes lose their validity altogether, banks exchange them. The printing of new notes is done just in time, so to speak, because a National Bank only knows the approximate number of the notes in circulation.
Whether third-party means of payment are compatible is often up to sellers—if they do not have the latest hardware or software, buyers cannot use their latest means of payment.
From Money Heist to Data Protection
The English title of the Netflix series reminds us that our comparison did not begin with a national bank itself, but with its heist. Whether it is the state or a private individual—if someone stores valuable objects somewhere, this place becomes a security risk. The same applies to the printing press as a production site for means of payment (in Switzerland, by the way, unlike Spain, the mint is a private institution).
The same danger threatens a railway infrastructure data hub. Physically, the hub must be fully redundant so that a location can be abandoned immediately if necessary—regardless of whether the intruder is a masked gang of robbers or a flood of water. On the software side, a state-of-the-art firewall is an absolute must.
What's the Point?
The gang in Money Heist lets everyone's childhood dream of becoming bank director come true by printing their own banknotes. Unfortunately, a railway infrastructure data hub does not create quite that much value. Nevertheless, it offers significant advantages over the current system.
Implicit knowledge in the data of suppliers and the heads of employees becomes explicit, retrievable knowledge. The plan mentioned at the outset becomes transparent for both the drafter and the retriever. Classic sources of error in data processing disappear. Non-proprietary interfaces enable new kinds of cooperation and switching of providers. Software can be rolled out easier, faster and with fewer errors. In terms of security, we deliberately put everything in the one proverbial basket (or two of them) and guard it like the apple of our eye.
With the rollout of Building Information Modelling already underway, the Swiss railway system has a unique opportunity to create an infrastructure data hub. Perhaps the hub will be able to correlate even more data than BIM itself initially envisaged. And just like in the Netflix series: (data) relationships are created that did not exist before. We put two plans on top of each other and can thus comply with them both.
This article was originally published by RUBI Railtec.