Dopravní podnik Bratislava has contracted Škoda Group to supply 10 new two-way ForCity Plus 30T trams for the Slovak capital.
The contract is valued at 650 million CZK (26.5 million EUR) and will increase the number of Škoda trams in Bratislava to 100 units upon delivery in 2024.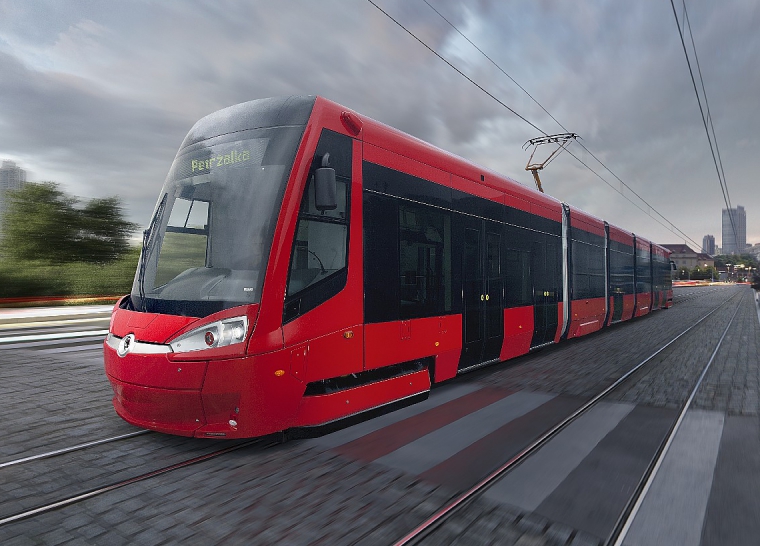 "We really appreciate the trust that Dopravní podnik Bratislava places in us and that we will continue our successful cooperation. I believe that our products have gained, and will continue to gain, the popularity not only of the inhabitants of the capital, but also of visitors to the Danube. Rail transport is the backbone of urban public transport, and in addition it is the most environmentally friendly transport, which makes it much easier for the environment."
Škoda 30T trams have operated in Bratislava since 2015 following an initial order in July 2013. 60 vehicles are currently in service, 30 of which are one-way (29T), while the other 30 are two-way models (30T). In total, these trams have already travelled over 22.5 million kilometres within the city.
In addition, in March 2022, Dopravní podnik Bratislava contracted Škoda to supply 30 one-way ForCity Plus 29T trams, as well as 23 double-articulated and 16 triple-articulated battery-powered trolleybuses.
"The new era of modernising public transport continues. After the purchase of new buses, trolleybuses and one-way trams, the DPB fleet will be strengthened by 10 new two-way trams. These will be low-floor trams, which will not only be more comfortable than the old ones, but are mainly necessary for further reconstruction of tram radials in the city."
The new Škoda trams will help increase the quality of transport in Bratislava, offering passenger comforts such as wifi and USB sockets. The trams will also be equipped with economical outdoor LED lighting and a camera system to enhance security.