DB Regio Bayern and Siemens Mobility have signed a contract for 31 regional trains.
The trains will run on lines between Munich, Passau and Regensburg. In total, Siemens will deliver 25 double-decker Desiro HC trains and six single-decker Mireo trains. The new rolling stock is due to enter passenger service in line with the new timetable in December 2024.
"We're especially pleased that we were able to win the Europe-wide call for tenders from the Bayerischen Eisenbahngesellschaft. The modern trains provided by our partner Siemens Mobility are an important contribution for ensuring high-quality operations that attract additional passengers to rail transport."
The Bayerische Eisenbahngesellschaft – or Bavarian Railway Company (BEG) – is the state-owned passenger transport body that purchases services from operating companies such as DB Regio. It plans, finances and controls regional and suburban rail transport on behalf of the Free State of Bavaria. It has specified that these vehicles much be accessible and air-conditioned with a high capacity and other requirements such as wifi and passenger information displays.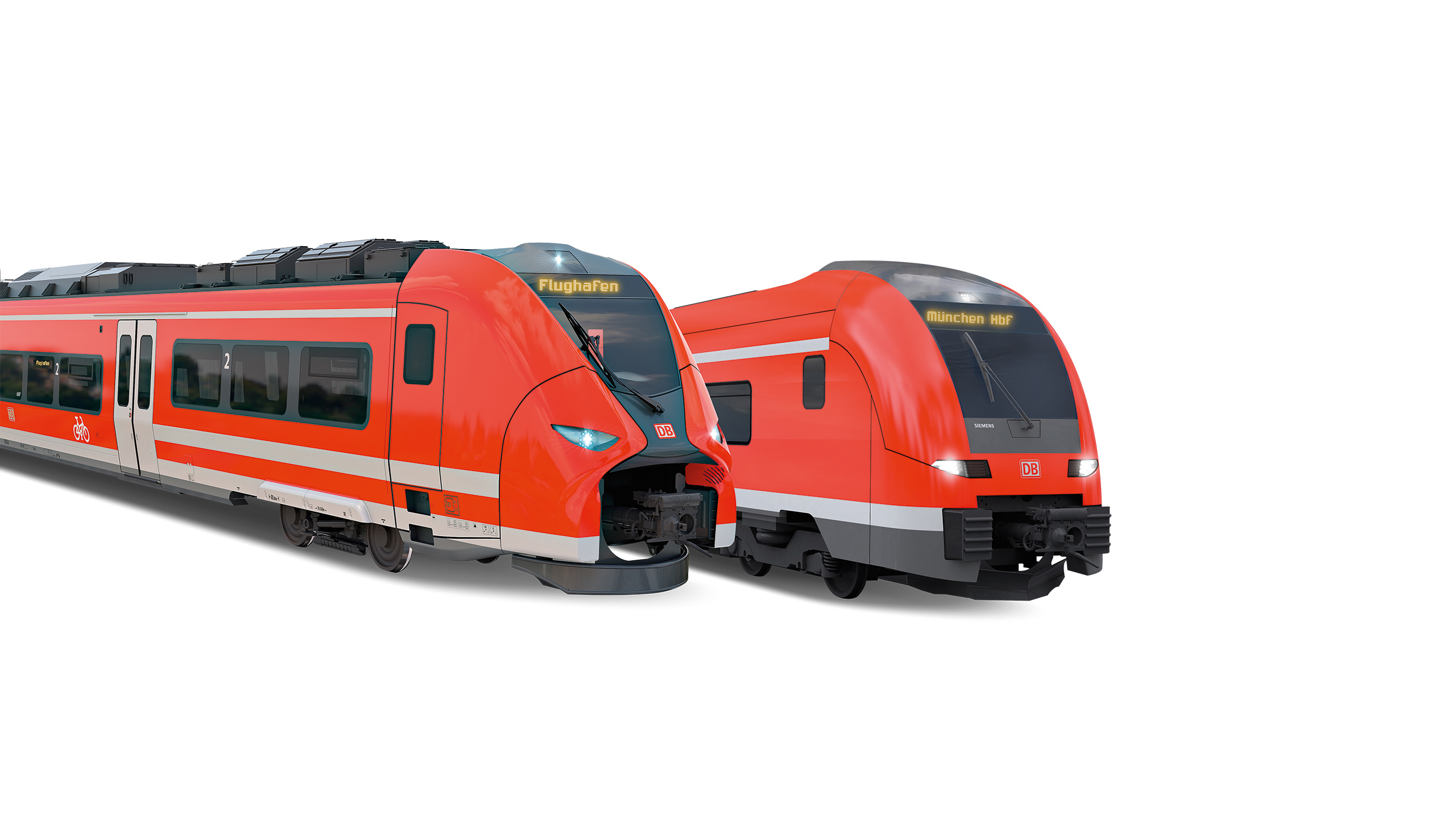 DB Regio opted for four-car Siemens Desiro HC trains. Each one has a capacity of 350 (seated) in second class and 20 (seated) in first class. Up to three Desiro HC trains can be coupled together to operate as a single train.
The four-car Mireo meanwhile has 250 seats in second class and 14 seats in first class. Platforms with a standard height of 76cm will allow level boarding for wheelchair users. The trains will also be equipped with a power lift to assist entering and exiting at stations with lower platforms.
An increasingly common feature in new rolling stock is windows that allow mobile phone signals to get through more easily, thereby substantially boosting reception. These trains will feature the high-frequency windows developed by Siemens Mobility for this purpose.
"Our Desiro HC and Mireo regional trains stand for enhanced passenger experience and convenience, maximum availability, and sustainability. Both train platforms are very popular with passengers and have already significantly improved passenger satisfaction on many routes. We are pleased that we've received the order to build 25 Desiro HC trains and six Mireo trains for the Danube-Isar network."
The Desiro HC trains will operate on line RE3 Munich Central Station – Landshut Central Station – Plattling – Passau Central Station; until the opening of the second S-Bahn line in Munich, they will also operate the RB 33 service from Munich Central Station to Landshut Central Station via Freising and Moosburg. Once the S-Bahn line is commissioned, these trains will be used for increased frequency during peak times between Munich and Regensburg or Plattling.
The Mireo trains will run the airport express RE 22 service from Munich Airport Terminal to Regensburg Central Station via Landshut Central Station.