Siemens to Build New Streetcars for Charlotte Area Transit System
The Charlotte City Council chose Siemens to build six new S70 streetcars for the Charlotte Area Transit System (CATS), the public transit system operated across Mecklenburg County and four surrounding counties. The S70 streetcars will be designed with advanced hybrid technology that features an industry-leading battery storage system. This technology allows for operation in portions of Uptown without the need for power from an overhead wire. The new streetcars will add to the 42 Siemens-built light rail vehicles currently in operation on the Blue Line across the city.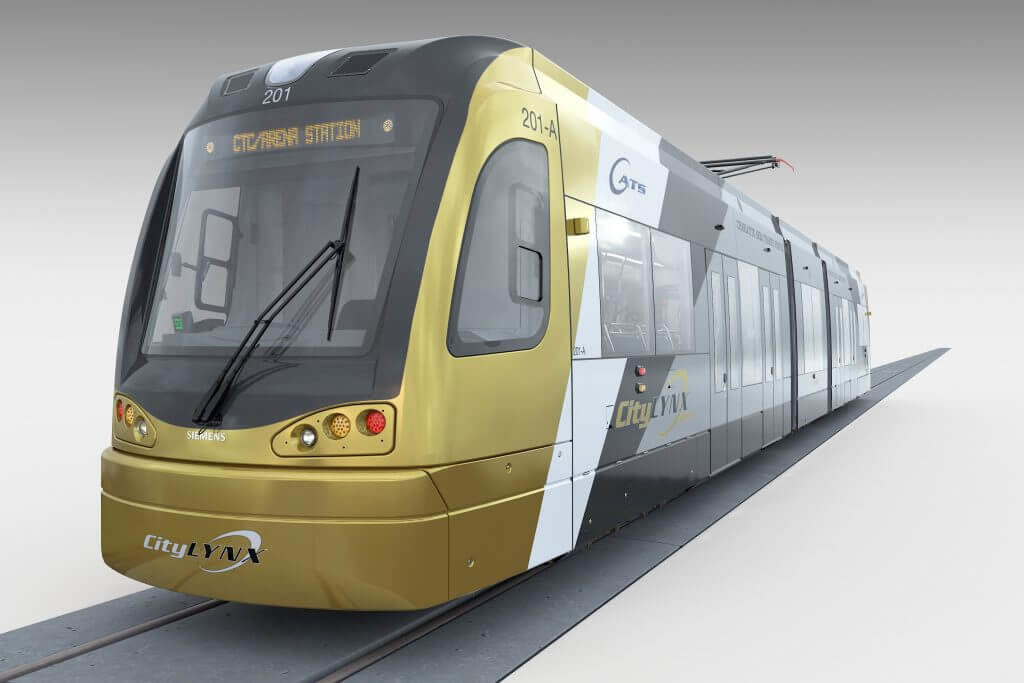 The new streetcars will run on the second phase of the CityLYNX Gold Line, replacing the legacy green and yellow trolleys currently in operation. The new phase will add 2.5 miles to the Gold Line, expanding it to 4 miles in length ending at Sunnyside Avenue to the east and Johnson C. Smith University to the west.
"The CityLYNX Gold Line is an essential component of the Charlotte region's overall transit system, complementing the LYNX Blue Line and future extension in the south and northeast corridors. Linking east to west, this streetcar line provides connectivity and opportunity throughout Uptown and it's neighbouring communities"

"We are excited to work with The Johnson Bros. Corporation and Siemens as we move forward with the expansion of this vital project."
Michael Cahill, president of Siemens Rolling Stock, added:
"Siemens is thrilled to continue our partnership with the CATS by being chosen to provide riders with the industry's most modern streetcars"

"Cities like Charlotte are leading the way in redefining what transportation means in America, and we're proud to build rail vehicles in the U.S. for the U.S. that help make this possible."
The S70 streetcars will be built at Siemens rail manufacturing hub in Sacramento, Calif. The plant, which has been in operation for almost 30 years, is powered in part by two megawatts of solar energy and currently employs 1,000 people.
The Gold Line expansion construction is scheduled to begin January 2017 and is estimated to open in fall 2020.
For the original article, please click here.