Czech Republic: RegioJet Announces Increase in Passengers
Czech Republic: During the first half of this year RegioJet has seen a 12% increase in passengers travelling on their long-distance trains. This is around a quarter of a million new passengers compared to the first six months of the previous year. The trains which operate in Czech Republic, Slovakia and Austria now carry roughly 3.1 million passengers.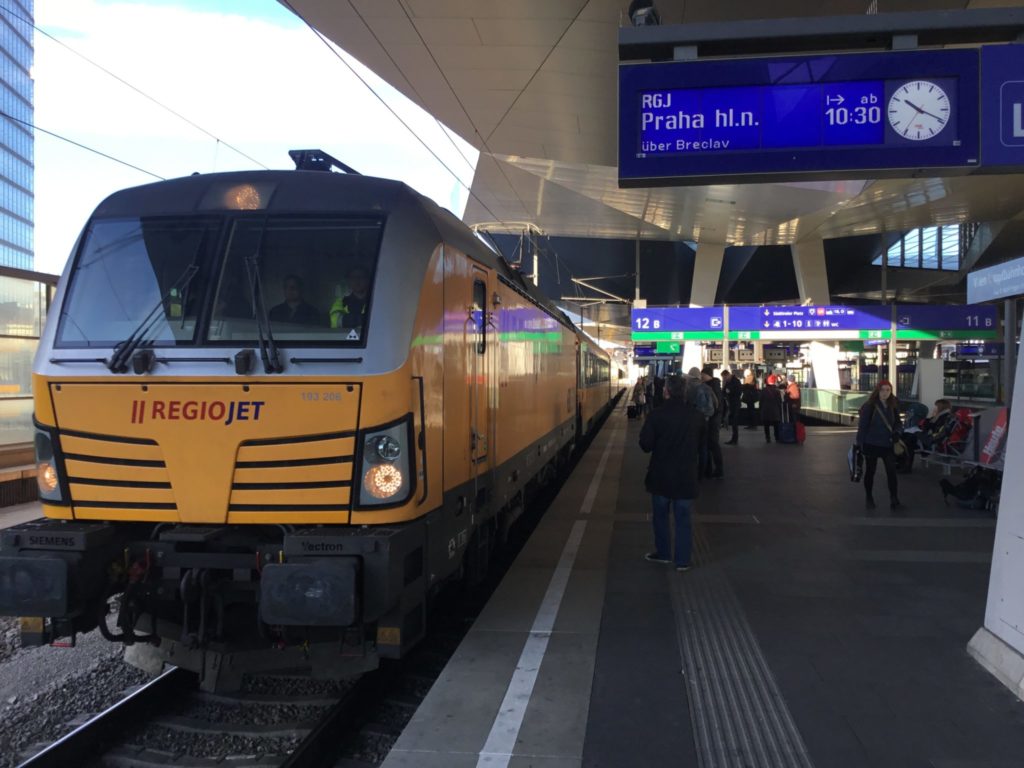 RegioJet Fleet Expansion
RegioJet announced that it completed a bond issue in June of this year. The bond is worth a total of 1 billion CZK (40 million euros | 44.85 million USD). Consequently, RegioJet will use these funds to expand their fleet and support further growth.
Petr Kohoutek, CFO of STUDENT AGENCY Holding, to which RegioJet belongs, said:
"More passengers are using our trains, so we are investing heavily in the development of our fleet. Occupancy of our trains has been growing, and our trains have become the first choice for customers also on the lines from Prague to Brno, Bratislava and Vienna. Therefore, we are currently preparing the acquisition of up to one hundred more cars, so that we can further increase our capacities."
RegioJet Investment Plans
Last week, RegioJet invested in 18 sleeper vehicles from Deutsche Bahn. These vehicles will be used to increase the capacity of the night services on the Prague-Košice route. The couchette cars can operate at a speed of 200 km/h. They include features such as air-conditioning, a closed toilet system and suitable interiors. The trains will also include wheelchair access, wider entrance doors, wheelchair storage and toilets. The new vehicles will enter service as soon as possible.
RegioJet will operate the night trains RJ1020 / RJ1021 Košice-Prague in sets of up to 18 vehicles. Therefore, capacity will increase to 1000 passengers per train.
Due to this, RegioJet has also invested in an additional Siemens Vectron locomotive. The new locomotive will assist in transporting the eighteen-car trains through the High Tatra mountain region in Slovakia.
Petr Kohoutek said:
"Thanks to the increase in the number of passengers, we expect also the increase of our profit this year – by millions of EUR."
Also read: