Skoda to Supply New Restaurant Cars for VR
Finland – Skoda Trantech has won a contract for the supply of seven new restaurant cars for VR. The contract is worth around 600 million Czech korunas (23.38 million euros / 26.07 million USD). Skoda says these restaurant cars will enter service for the Finnish state-owned operator in 2021–2022. The Czech rolling stock company will manufacture the cars in Kajaani, Finland, its main manufacturing site in the country.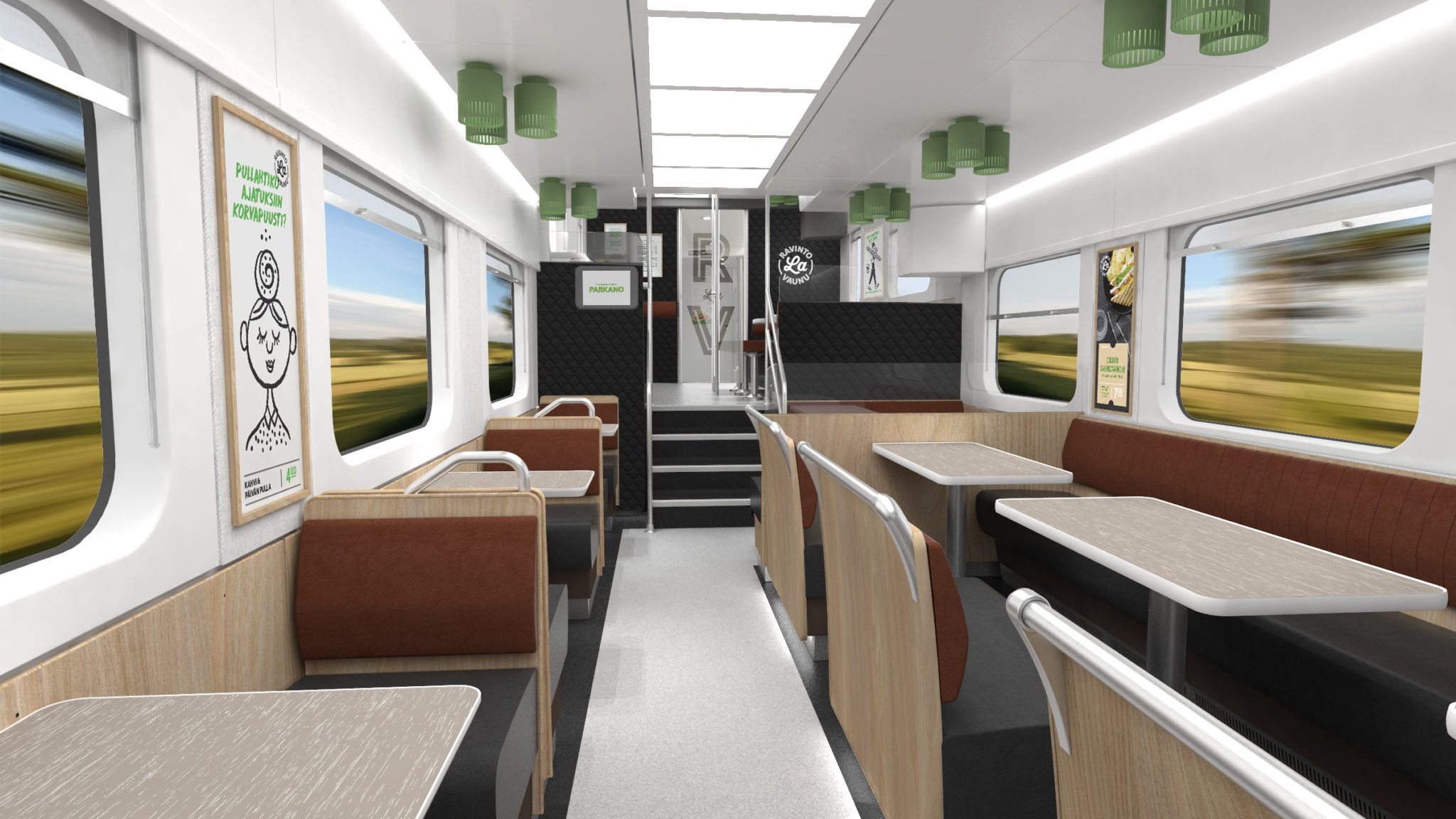 Skoda Transtech has supplied 26 restaurant cars to VR to date. Its first passenger car began operating in Finland in July 1998.
Petr Brzezina, Chairman of the Board and President of Skoda Transportation Group, said:
"We have strengthened our position as a leading supplier of rolling stock in the Scandinavian market. I'm happy that this order will allow us to continue our collaboration with VR Passenger Services and the 290 cars we have already built for them."
Zdenek Majer, Chairman of the Board of Skoda Transtech and Senior Vice-President of the Skoda Transportation Group, said:
"The restaurant cars from Škoda Transtech offer complete service for passengers. The restaurant section on the lower floor of the car has a kitchen, counter and dining room. At one end of the car is a café that offers open space for passengers to get together in or it can provide the venue for a cultural program. There is a kiosk at the other end of the car, which also provides service for the upper floor. The passenger section on the upper floor can also be used as a conference room for up to 41 people."
Skoda Restaurant Car Design
The restaurant cars all feature a pressure-tight design. They also exhibit excellent thermal insulation – which is vital in Finland's harsh climate. Temperatures can drop to as low as -35 degrees. The gangways are pressure-tight as well. This makes moving from one car to another a comfortable and safe experience.
The vehicles of course comply with all the relevant technical standards for interoperability (TSI). In particular, the restaurant cars feature a rugged aluminium structure. The benefit of this design is that should there be a crash, deformation zones will absorb the impact, keeping passengers safe. Finally, they have a top speed of 200km/h.
Maisa Romanainen, Senior Vice President of Passenger Services, VR Group, said:
"Customers appreciate our renewed restaurant services and their popularity is growing, by 20% over the last couple of years. At the same time we are continuing to increase the capacity of our cars. Since 2015 we have invested €235 million to our rolling stock including the new restaurant cars."