Railtex 2017 – The Exhibitors You Won't Want to Miss!
Railtex 2017 opens tomorrow (9 May) and with over 450 exhibitors there will be something for everyone!
This year's international Railtex exhibition of railway equipment, systems and services is set to provide an unequalled opportunity for companies to present their capabilities, meet their customers and be part of one of the industry's major networking events of the year… But who should you look out for?! Check out our featured Railtex exhibition suppliers below:
3M – tex Technology – Stand T35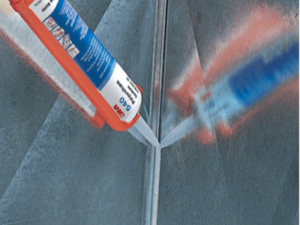 As communities strive for more efficient and sustainable mass transit solutions, rail transportation is experiencing a renaissance in cities all over the world. Today's railway designs are lighter, faster, more aerodynamic and energy efficient than ever, with lighter weight materials and sleek designs. 3M technologies can help maximise manufacturing and operational efficiencies, while lowering costs and improving long-term performance.
Beena Vision – A Trimble Company – Stand G40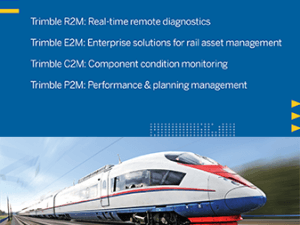 Informed by years of experience in the industry, Trimble has developed an integrated suite of products specifically addressing the needs of the rail transport sector. A strong focus on research and innovation has enabled them to develop a product range with an extensive breadth and depth of functionality. Trimble's portfolio addresses everything from full fleet maintenance, real-time remote vehicle diagnostics and in-service vehicle performance, through to driver performance management and timetable adherence.
Bender UK – Rail Safety Systems – Stand H91
Bender UK has worked closely with Network Rail to develop electrical safety system solutions that are approved for use across the UK.  The electrical safety solutions deliver continuous monitoring of railway electrical systems and equipment for earth faults and insulation failure – immediately informing maintenance teams about potential problems before critical operating issues arise.
Bender UK rail system protection capability also includes monitoring of rail switch points heating units and motors, and control voltage network monitoring for railway crossings.
Bollé Safety – Rail Safety Eyewear Specialists – Stand L80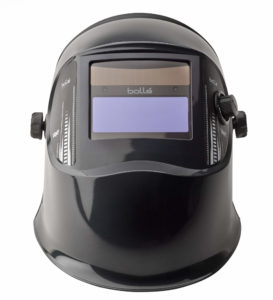 Bollé Safety, a world leader, designs, produces and markets safety spectacles, goggles and face shields for the rail industry. Bollé Safety provides an effective and innovative response to each risk. Industry, manufacturing, construction, aeronautics or the military, Bollé Safety caters to all markets and constantly improves its models with technological and ergonomic solutions to satisfy users daily. At Bollé Safety, we are constantly innovating to bring to each specific trade, effective protection solutions that are pleasant to wear. Always bearing in mind that the best protection are those that make you want to wear them, Bollé Safety is developing complete product lines that are tailored to the needs of its rail industry users.
Capitol Industrial Batteries Ltd – Stand E90
Capitol Industrial Batteries is an Independent manufacturer and supplier of all types of Industrial, Stationary, and  Transportation Batteries. As a recognised leader in service provision, Capitol Industrial Batteries works closely with its valued customers to develop, manufacture and deliver both traditional and alternative types of batteries for a wide range of equipment and applications. Throughout our time in the industry we have worked hard to build our reputation by working closely with TOC'S, OEM'S ,Rail Engineering and Services companies and Signalling Operation companies across the UK Rail market, successfully establishing ourselves as a reliable and trusted partner capable of understanding and meeting operational needs and demands.
Charcroft – Specialists in Rail Electronics – Stand G07
Rugged electronic components provide only part of the solution for the electronics systems used in new rail industry designs and legacy equipment. That is why Charcroft Electronics offers a team of product specialists who understand the challenges of designing, upgrading or maintaining electronics systems in harsh environments and over an extended lifecycle. Charcroft's rugged electronic rail-approved components offers reliability and long life to the rail industry.
Clyde Fasteners Ltd – Stand Q60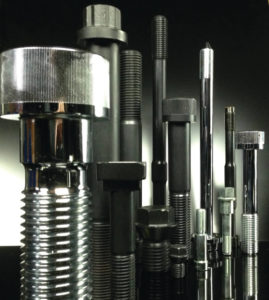 Clyde Fasteners have developed an enviable reputation over 50+ years for designing & manufacturing products for specific applications. Their engineering skills and ingenuity are frequently utilised in developing prototypes to meet the need for high quality, highly engineered fastener solutions to a diverse range of demanding rail and track issues globally.
The World's Railways provide very individual sector challenges in the supply of track fasteners, point exchange bolts, holding down studs, sleeper screws and anchor systems on the ground; special fasteners for rolling stock and locomotive engines; coach & coupling applications; brake trip mechanisms and traction motors – each and every one being a mission critical use where less than best is not good enough.
Eltek Power (UK) Ltd – Stand B61
Eltek power solutions reduce the energy consumption, cost and environmental impact of powering the equipment along the rail or metro track. If you are looking for power solutions that offer more than compliance with minimum requirements, Eltek's highly efficient and reliable solutions will fit for you.
Flexicon Ltd – Railway Cable Protection – Stand M61
Flexicon Ltd are a world leading UK Manufacturer of flexible conduit and cable protection systems, offering over 61 different conduit systems to protect cabling for the technically demanding rail industry.
Flexible cable protection can be applied in various applications within rolling stock and rail infrastructure. Rolling stock applications include, bogies, HVAC, couplers, pantograph and propulsion & control systems to name a few. Whatever your application, Flexicon have got it covered.
Frauscher UK – Sensor Technology – Stand G37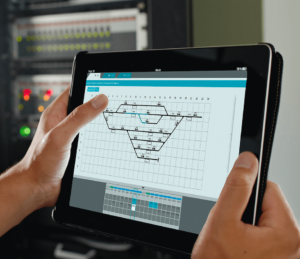 Frauscher Sensor Technology makes it simpler for system integrators and railway operators to obtain the information they need to run, monitor and protect their operational network. Best-in-class wheel detection systems, axle counters and tracking solutions based on inductive sensor technology and Distributed Acoustic Sensing (DAS) form an essential component of a wide range of applications.
Frauscher experts are on-site in global markets to ensure comprehensive support during the whole customer life cycle. Additionally customers are able to design, configure, install, adapt and maintain all components and systems by themselves due to individual trainings and support.
Mechan – Rail Depot Maintenance – Stand N10
Rail depot equipment manufacturer, Mechan, is returning to this year's Railtex exhibition in May to introduce industry colleagues to its new owners, France's CIM Group.
The Sheffield-based heavy lifting and handling specialist is expecting a record number of visitors to its stand at the UK's largest railway trade fair, following its recent acquisition.
Morris Line Engineering – Railway Electrification – Stand L50
Morris Line are considered by many to be second to none when it comes to isolators for railway electrification.
Manufacturers and suppliers of medium voltage 25kV 1250A track switches to the rail industry for more than 40 years, Morris Line has supplied many rail projects World Wide; From Canada, Brazil, China and Hong Kong, although the main market at present would be within the UK.
MTM Power – Stand G07
MTM Power is a leading railway power supply solutions providers in Europe, delivering innovative products with a flexible and reliable core business structure. MTM Power delivers a variety of EN 50 155 compliant DC/DC converters devised for vehicle and railway applications. As well as rail converters, MTM's portfolio includes DC/AC inverters, filters and multi-power supply systems, as well as AC/DC modules with alternative applications.
Parker Hannifin – Motion & Control Technologies – Stand S17
Parker Hannifin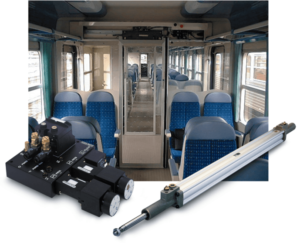 is the world's leading supplier of products and solutions in Motion and Control. Using multiple technologies and market focused innovation to increase our range of products and solutions, they now have one of the broadest offerings available from a single supplier. Parker's association with the rail industry spans in excess of 40 years, supporting many key global companies in applications including; Passenger and internal door controls, Freight vehicle hopper door and cover system automation, Vehicle coupling and front hatch controls, Specialised braking solenoid valves, Pantographs and more.
SKF – Global Rail Solutions – U45
SKF's engineering knowledge combined with years of practical experience, rigorous testing, quality control and validation, is the solid base on which reliable solutions to the railway industry are developed and offered.
SKF offers a wide variety of advanced product solutions for a broad range of railway rolling stock, including high-speed and very high-speed trains, diesel and electric locomotives, diesel and electric multiple units, freight cars and mass transit vehicles such as metro cars and tram cars.
Socomec – Power for Rail – Stand C31
Socomec is an international industrial business, founded in 1922, that specialises in the availability, control and safety of low voltage electrical energy. With Socomec you get the expertise of a fully integrated design, manufacturing and service supplier that understands your application and works with you to provide the right products, services or systems to meet your needs.
Times Microwave Systems Inc – Stand C35
Times Microwave Systems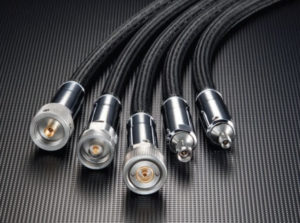 , an Amphenol company, is an engineering-oriented company specialising in the design and manufacture of coaxial cables, coaxial cable assemblies and components as well as RF surge and lightning protection.
Times is a pioneer in the development of coaxial cable and microwave cable assembly technology, evaluating the impedance and attenuation characteristics of coaxial cables as a function of frequency; and developing new materials, processes and improved coaxial cable constructions for both military and commercial use.
TrainFX – Passenger Information Systems – Stand P33
TrainFX is a specialist engineering solutions provider offering multiple professional products and services to the rail industry.
Specialising in on-train passenger information solutions it has developed and delivered a portfolio of integrated products ranging from advanced, real-time passenger information systems to saloon audio, emergency call for assistance and passenger counting with robust back office access for remote messaging and advanced auditing.
Windhoff Bahn- und Anlagentechnik GmbH – Stand N16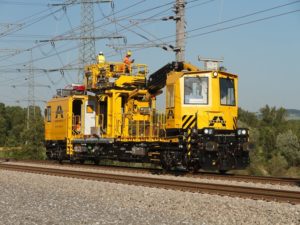 Since 1889, machine building and plant construction have been core activities at Windhoff. Today, the company from Rheine, Germany, focuses on the design, manufacture and supply of a broad range of high-tech products, from rail vehicles for railway construction, attachments, railway depots to shunting technologies. Diligent and analytic planning, high product quality and dedicated services constitute the groundwork for the successful business development at Windhoff Bahn- und Anlagentechnik GmbH. Customers enjoy first rate attention – from initial consulting to comprehensive services.
Zetica Rail – Trackbed Condition Measurement Services – Stand D16
Zetica Rail is a leading provider of trackbed condition measurement services and systems. Zetica's customers are located in five continents including North America, Europe, the Middle East, the Far East, Australia and Africa.
The company's trackbed condition metrics help make sense of trackbed conditions, identifying the root causes of problems, prioritising areas requiring remedial work and cutting the cost of maintenance.
Zonegreen – Depot Safety Specialists – Stand S10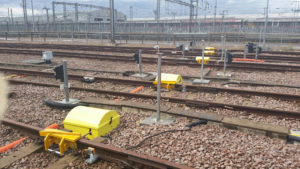 Zonegreen are by far the market leader in the provision of rail depot personnel safety, specialising in the delivery of intelligent technologies to offer protection from dangerous environments in a safe and efficient manner.
An unrivalled reputation for quality, safety and reliability has been built by the Sheffield based safety specialists. The team of expert engineers at Zonegreen have achieved this reputation by developing an impressive range of intelligent technologies to offer safety related products and innovative planning of train maintenance operations. Continued research and development projects have ensured that Zonegreen longevity and reputation as a global leader in depot safety systems.
We look forward to seeing you at Railtex 2017 over these next few days!
Miss our Railtex Special 2017 magazine? Read it here!