Allianz pro Schiene says the German transport industry is co-operating well together during the coronavirus outbreak and is creating stability.
Now that the coronavirus outbreak has been going on for several weeks in Germany, the CEO of Allianz pro Schiene, Dirk Flege, was positive about the role of the rail industry during these difficult times.
"During these extremely difficult times rail transport is a stabilising factor.
"Businesses moving passengers and freight in different modes of transport are also working in their customers' interests and for the good of the nation in an impressive manner."
He highlighted the co-operation taking place in the field of passenger transport. For example, Deutsche Bahn said it was recognising tickets for its competitor, Flixtrain, in its ICE and IC trains. Flixtrain has ceased operations. This collaboration means passengers aren't stranded.
Deutsche Bahn is also working with Lufthansa to bring people outside of Germany home. Passengers can travel on Deutsche Bahn services with a valid airline ticket.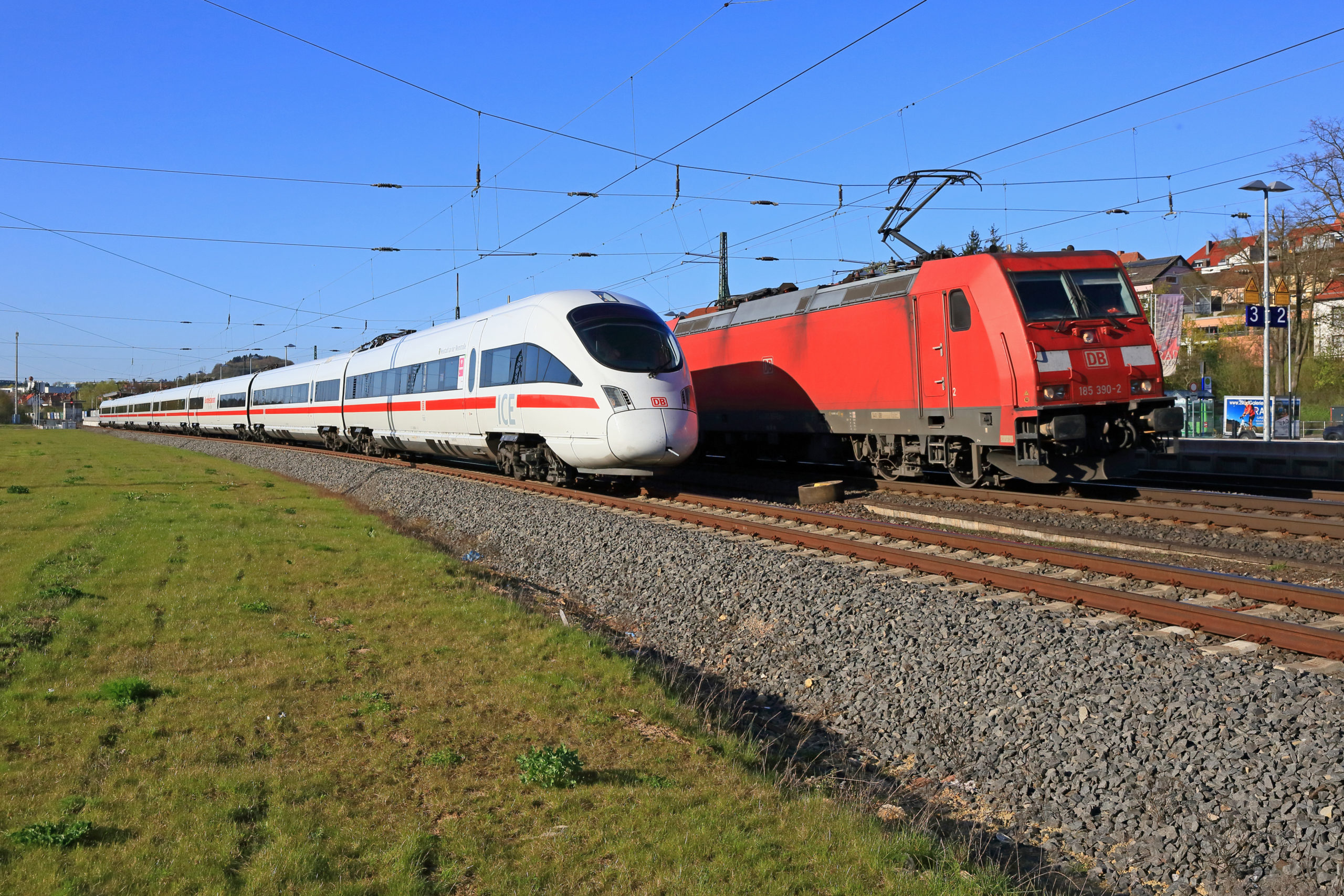 In the freight sector, rail freight operators are ready to take on extra capacity from lorries that cannot run because of the pandemic. They're also providing additional capacity to supply people and the economy during these exceptional circumstances. They are thereby ensuring the vital supply of the population and of companies.
"The many high-performing freight railways are exhibiting their special abilities during this crisis and can therefore stabilise the supply situation and economic continuity."
The main advantage of rail freight transports, during regular operations and during this crisis lies in the fact that they can move large volumes with comparatively little effort. Under normal circumstances environmental factors are the main consideration; however, during this pandemic the very low staffing levels necessary are vital. A single freight train replaces 52 lorry trips, a train driver 52 lorry drivers. The border closures also impact rail freight much less than road transports. Train drivers can switch at national borders, allowing the goods to continue.
"Even during these days we're able to take on transports for new customers."
Dirk Flege highlights that the railways are system-relevant. Consequently it was important that government ensured continued operations over the coming weeks and months. He said the required measures were diverse. For example, rail workers would need continued access to childcare as well as to accommodation even with hotels closed. In light of the anticipated duration of the crisis he said it was important to keep factories open.
Also read: