PTV Group Announces Partnership Agreement with 3D VR Simulation Specialists FORUM8
PTV Group, the global leader in mobility and transport planning solutions has announced a technology partnership agreement with FORUM8 the specialist developer of photo-realistic 3D virtual reality software.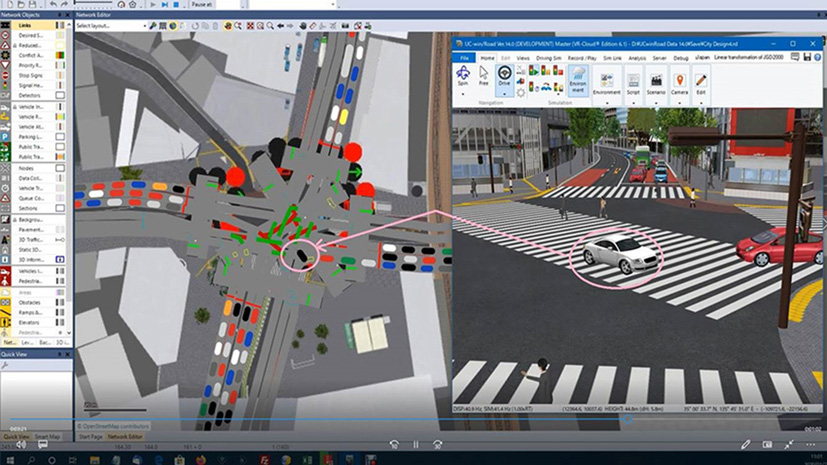 The new partnership brings together FORUM8's real-time interactive 3D VR simulation and modelling software, VR-Design Studio (aka UC-win/Road) used throughout the world by urban and transport planning authorities, with PTV Vissim, the industry's most advanced and flexible traffic simulation software.
VR Design Studio is used to create 3D virtual reality models of the target urban network that can be seamlessly imported into the PTV solution. Data of the driven vehicle is passed from VR-Design Studio to the software in real time in which the traffic simulation calculations are made.