Post-Brexit Britain Railways
The British referendum result to leave the European Union has created a to-do list for the country which is growing day by day. First on the order of business is, of course, to find a new Prime Minister, Shadow Cabinet, a plan, negotiators, and civil servants and lawyers, who will be tasked with trawling through every single European Directive which has been ratified and transposed into British law and regulations, to decide which to keep and which to scrap. Although it should be noted that this presupposes that Britain will make the leap at all.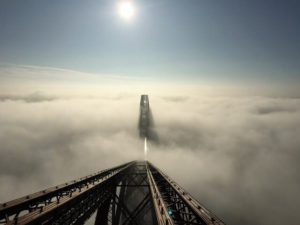 Among those European Regulations are those relating to the rail industry. It is doubtful that the UK will do away with European standards. Just as the European Rail Traffic Management System (ERTMS) has become a global standard, it is likely that health and safety codes, fire safety, crash-proofing, energy efficiency and the like will be adhered to. It seems likely that the Regulations already transposed into UK law are not likely to be repealed.
Less certain, however, is the fate of Directives which relate to the great schemes the European Union has for a continent wide, uniform railway standard.
The fate of the Directives which have yet to be transposed into UK law hang in the balance. These include:
Directive 2012/34/EU of the European Parliament and the Council of 21 November 2012 establishing a single European railway
Directive 2014/52/EU on the assessment of the effects of public and private projects on the environment.
Directive (EU) 2016/797 of the European Parliament and the Council of 11 May 2016 on the interoperability of the rail system within the European Union.
Directive (EU) 2016/798 of the European Parliament and the Council of 11 May 2016 on railway safety.
HS2
There are also a number of UK rail projects currently receiving European funding. The electrification of the line between Liverpool and Manchester received European funding, as did the Ipswich Chord. HS2 recently received a grant for the preliminary surveying works and had budgeted for a portion of its costs to be met by the EU. Without that funding, and with a likely diminished domestic economy, the future of the high speed project is by no means guaranteed.