Brexit EuroTunnel "Remains Vital Link"
Following the extraordinary events of 23 June 2016, with 52% of the British public electing to leave the European Union, EuroTunnel has released a statement asserting that it is still a vital link.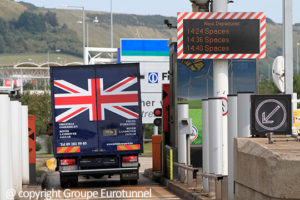 Over the coming months of negotiation as Britain finds its new place on the international stage, EuroTunnel will continue to serve as a transport and cultural link between the UK and continental Europe. The referendum will not impact the activities of the Channel Tunnel Concession.
The Channel Tunnel is governed by the Canterbury Treaty 1986, signed by the British and French governments, which gives it special status. The UK has never been in the Schengen area, with passengers and freight entering and leaving the country subject to current border control procedures (UK Border Force, French Police Aux Frontiers and Douanes).
The news of the Referendum result prompted a 10% fall in the value of sterling, which will reduce the Group's debt in pounds. It will also impact costs for maritime competitors by making it more expensive to operate. It is hoped that this will offset the reduction in import and export the separation from Europe is likely to engender.
The Channel Tunnel has asserted its continued importance in the supply chain between the UK and continental Europe. 1.5 million trucks pass through the Channel Tunnel each year. Despite Britain no longer being a member of the EU, the British are likely to continue importing goods from Europe.
Jacques Gounon, Chairman and Chief Executive Officer of Groupe Eurotunnel SE, said:
"The Channel Tunnel fixed link was established with an international treaty between two sovereign states. Our Anglo-French vocation is to offer our customers a constantly improving and more competitive transport service. I am confident that we will achieve our goals."
The Channel Tunnel delivers a uniquely fast, secure and easy mode of transportation between the UK and continental Europe, transporting 21 million passengers each year.