The city of Uppsala has selected Systra to provide project management services for the construction of its first tramway.
This project will see Uppsala join Stockholm, Gothenburg, Malmö, Norrköping and Lund in the list of Swedish cities to incorporate trams into their current transport networks.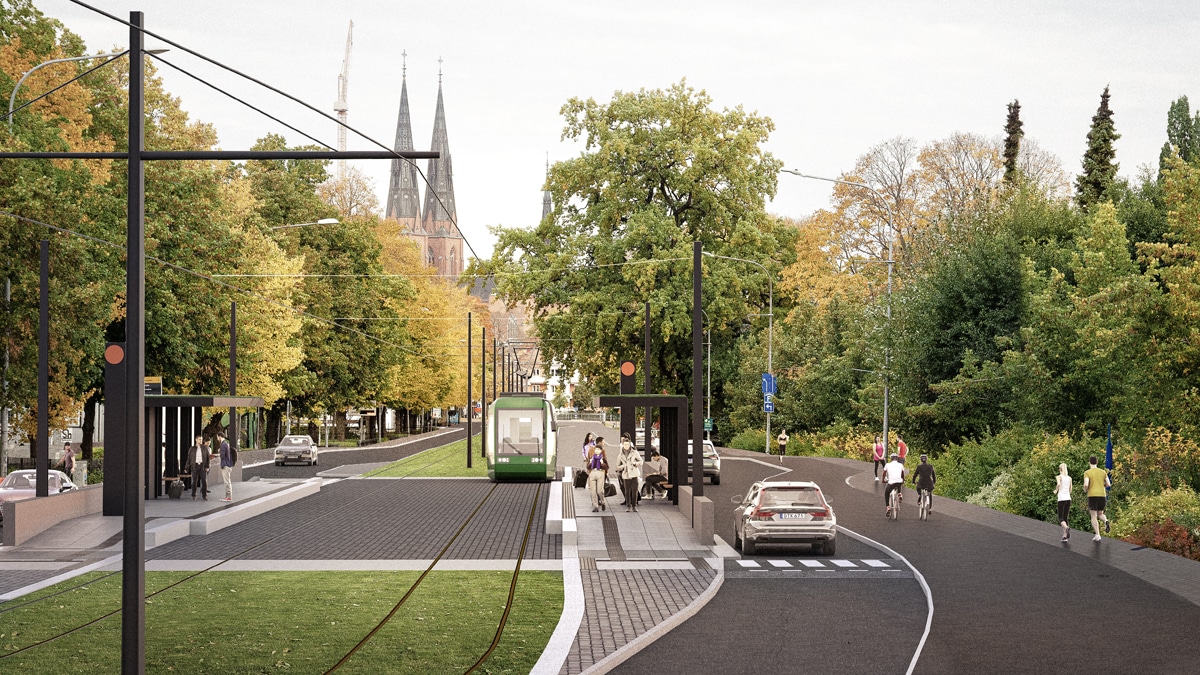 Systra will partner with Uppsala to manage the construction of this new tramway, from planning the sites to monitoring the construction works.
"We are happy to be able to put the expertise of the SYSTRA group in the field of tramways at the service of the next city in Sweden to have chosen this sustainable mode of transport."
Groundbreaking for this project is expected to take place in 2025, with passenger services scheduled for 2029.
Once complete, the 17-kilometre line will serve most employment centres and residential areas in Uppsala, stopping at 22 stations.