Paris RER B Trains to Receive Complete Renovation
Alstom has been selected by the RATP to renovate the MI84 trains of the RER B. The contract, which is worth €75 million, includes a binding section covering the studies, the industrialisation and the execution of the renovation operations of 31 trains, with an option covering up to 10 additional trains.
Delivery of the first two renovated trains is scheduled for 2019. The studies and renovation will be carried out on Alstom's site in Reichshoffen, which now employs about 1,000 people. Notably, the renovation will include interior design, comfort and passenger safety. Technical operations will also be carried out to extend the original lifetime of the equipment.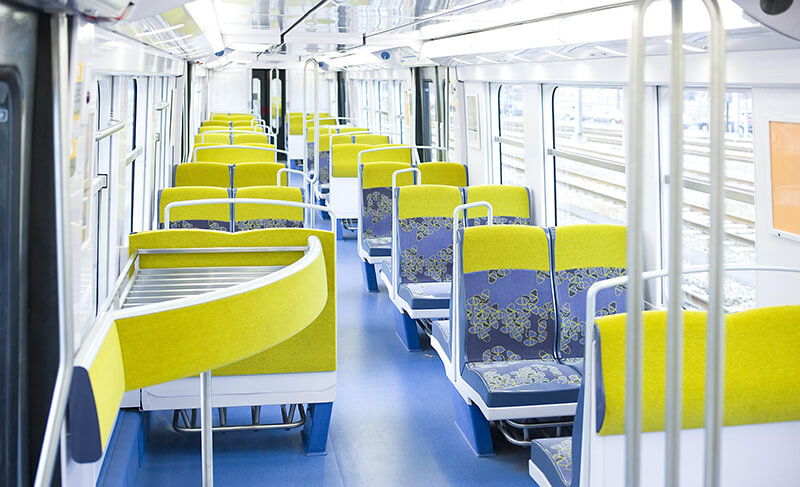 The four-car MI84 trainsets were assembled on the Alstom site of Valenciennes in the early 1980s and entered commercial service in 1985. The renovation aims to align the comfort levels of the MI84 trains with those of the MI79 trains renovated between 2010 and 2015, also in circulation on line B.
Jean-Baptiste Eyméoud, President of Alstom in France, said:
"I am delighted that the RATP has chosen Alstom for this renovation project which will allow the passengers of the RER B to benefit from more comfortable trains. Alstom develops one of the most complete ranges on the market to accompany the customer throughout the lifetime of the products. With recent references stemming from international renovation projects in Chile, the United States and Great Britain, Alstom is strengthening its expertise in this field in France"
RER B Renovation Project
Modification of the interior fittings will increase seating capacity from 216 to 312 seats per car, identical to that of the MI79. The replacement of the floor covering, the lamination of interior trim elements and the replacement of the seats will satisfy the RATP's wish to harmonise the colours with those of the other trains running on the RER B. The addition of air conditioning, new holding bars and LED lighting will increase passenger comfort. A video protection system including cameras and a recorder will also be added, and the internal partitions of the cars removed. The operating parameters recorder and door control function will be replaced, enabling the RATP to optimise and secure train operation. Finally, technical restoration will allow for the overhaul of the high voltage transformers and door mechanisms as well as repairs to the frame and related parts. A new external livery will reinforce homogeneity with the rest of the fleet.
Original Article © Alstom