Pandrol recently held nearly two weeks' worth of training for KAI, Indonesia's public rail operator, running from the 22nd – 31st March.
The purpose of the training was to deliver an overview of each of Pandrol's Aluminothermic Track Welding processes, which involves casting molten steel at a temperature exceeding 3,500˚F (1,950 °C) into refractory moulds designed to the rail specification.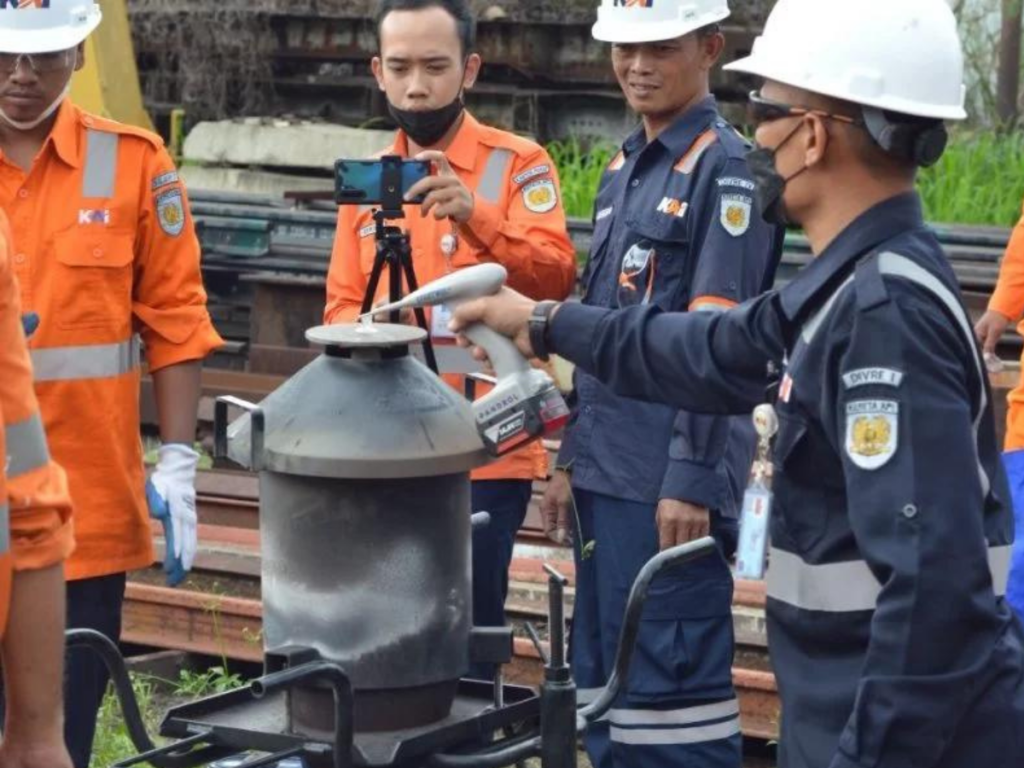 The training was divided into three batches to cover all KAI branches, encompassing Pandrol's PLA process on a range of rail types and applications including wide-gap welding. A total of 39 KAI employees received the training overall.
"This is a great opportunity to share knowledge, experiences and technologies with our customers face to face. Our local team are active throughout the region with representatives and product experts spread across Southeast Asia to support our customers. Thank you to Ginnya and Lugas for continuing our collaboration and leadership in Indonesia!"
This article was originally published by Pandrol.