Experts in the construction of railway, civil, electromechanical, hydraulic, and environmental works, Zonis in Argentina are currently working on the renewal of the Belgrano Railway following a public tender by Trenes Argentinos Infraestructura.
The project is now in its third phase, with works running from the town of Gobernador Garmendia to the city of Rosario de la Frontera. The track renewal work totals a distance of 121 km, including 119 km of straight track and 2 km of double track at Gobernador Garmendia and 7 smaller stations in the Tucuman and Rapelli provinces.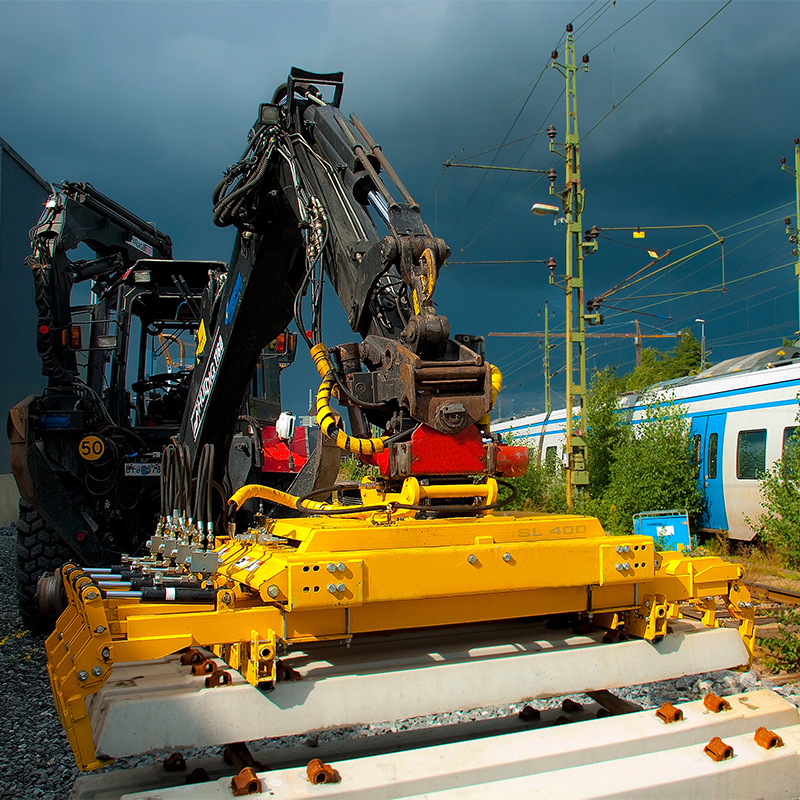 Pandrol's Sleeper Layer SL400 was selected by Zonis to streamline the sleeper handing procedures and was mounted onto a series of Volvo 210 excavators. The SL400 is an ideal solution for the track infrastructure, which is made up entirely of metric gauge concrete sleepers and new 54E1 rails. The sleeper laying attachment ensures correct sleeper placement by using a precision gauging hydraulic system that spreads the sleepers to the desired distance, with a sleeper spacing range of 300 – 750 mm.