Challenge Accepted – PALFINGER invites customers and partners to a digital event.
This three-day event will see experts discuss challenges live and interactively at PALFINGER World and present current and future solutions. With this new format, PALFINGER starts another chapter in the way it works together with its customers and business partners.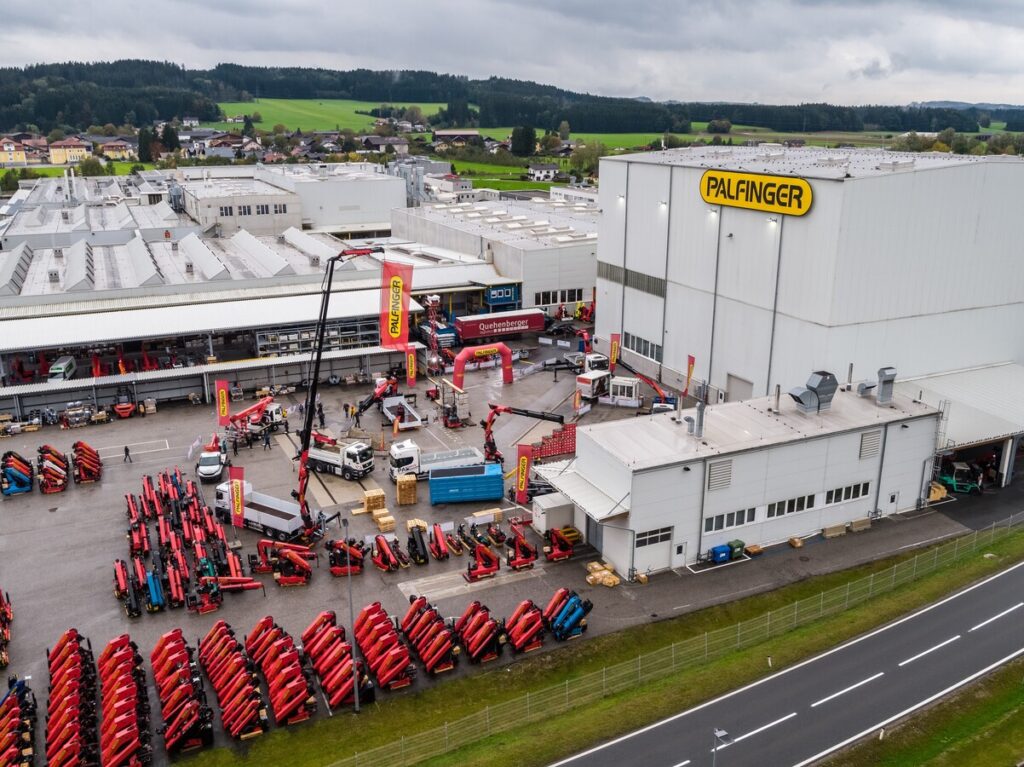 The Coronavirus pandemic presents major challenges for export-oriented companies. Especially in times of crisis, it is important to stay in close contact with customers and business partners worldwide and to strengthen cooperation. PALFINGER has found an innovative solution in the PALFINGER World Tour, which runs from October 13th to 15th. For three days PALFINGER World in Lengau will be the stage for exciting presentations, high-level talks with experts and captivating keynote speakers. What is special about this event is that during the worldwide live stream, guests from Europe, Russia and Asia can participate interactively. All content will then be made available on an online platform.
Understanding Challenges, Offering Solutions
There is sufficient outdoor space at PALFINGER World to demonstrate how real-life tasks are solved using interaction between customers and PALFINGER.