nVent ERICO Introduces RTBN, Next Generation Railway Signal and Data Protection
As a leading provider of railway surge protection solutions, nVent ERICO is pleased to introduce RTBN, the next generation in railway signal and data protection.
TO DOWNLOAD THE RTBN DATA SHEET, PLEASE CLICK HERE.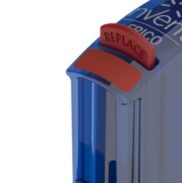 For many years railroads have relied on nVent ERICO Rail Transient Barrier (RTB) products for protection against damaging voltage surges and transient events. With a maximum surge rating of 40kA 8/20 (nominal surge rating is 20kA), RTBN (Rail Transient Barrier Next Generation) continues to provide industry-leading performance with added features that modern railways have come to expect.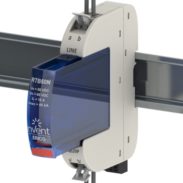 RTBN's DIN rail grounding connection eliminates the need for additional ground bar or grounding wires. Its new design is compact, with a latching surge module that minimizes issues caused by vibration and human error. Other added features include a thermal disconnect for safe end of life, visual status indicators, and remote monitoring, all of which are now common maintenance functionalities.
nVent ERICO has extensive internal product testing capabilities, and has subjected RTBN to surge current testing and overload current testing to ensure reliable protection during transient events, as well as shock and vibration testing to ensure that RTBN will withstand and perform in demanding rail settings.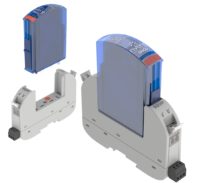 RTBN complies with AREMA® C&S Manual Parts 11.5.1 & 14.1.2, and is designed to meetANSI®/IEEE® C62.41-2002 Cat A, Cat B, Cat C.
About nVent
nVent provides solutions that connect and protect critical railway infrastructure and systems, improving safety and reliability throughout the network. We offer innovative, high-quality products for critical electrical and electronic systems throughout the railway network.
Through our powerful portfolio of brands that include nVent ERICO, ERIFLEX, HOFFMAN, RAYCHEM and SCHROFF, we provide electrical connection solutions for trackside and on-board applications, surge and lightning protection, trackside heating solutions, and enclosures for trackside signalling and on-board systems.
Our portfolio of industry-leading products is designed to meet international railway standards. With a manufacturing and sales presence in every key rail market, we serve a global base of customers that includes railways, system integrators, rolling stock manufacturers and major rail equipment OEMs.