New Generation of Signal Lights: SLE161 and SLE162, Even More Visible
To ensure that passengers on buses and trains always know when the door is opening or closing, signal lights are popular. TSL-ESCHA is now launching the next generation of signal lights: the SLE161 and SLE162 replace the previous SLE160. Thanks to new, efficient LEDs, the signal light is even easier to see and illuminates more homogeneously.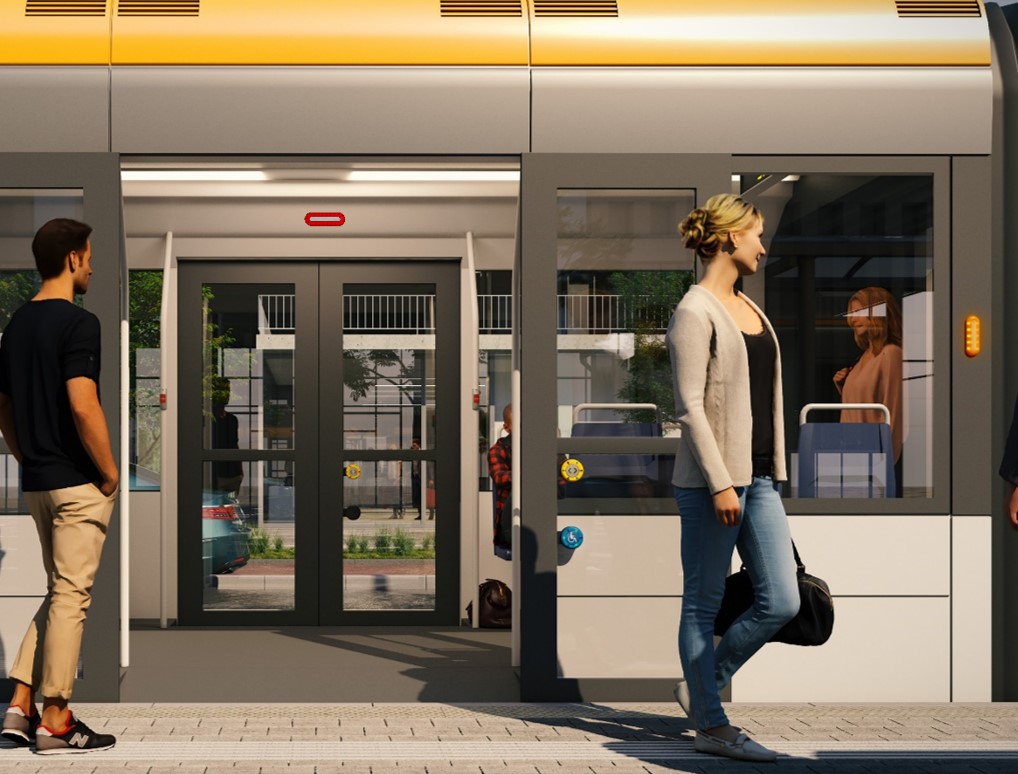 Inside public transport vehicles, the SLE161 and SLE162 are often used to signal the status of doors. Outside, the product can additionally be used as a direction indicator as well as for signaling standardized signals (for example, passenger emergency light or open door indicator light).
Due to their extremely flat, compact design (only 15 mm high), the SLE161 and SLE162 lights can be used in a variety of ways and impress with their modern design. The rounded design of the housing ensures optimal visibility, because the warning signal is excellent to see from different perspectives. All variants are available with a nominal voltage of 24 VDC or 110 VDC. The IP67 degree of protection can be selected for outdoor use of the signal light, IP44 is sufficient for indoor use. Two mounting options (front or rear) are available. An optional mounting adapter is available to easily replace that have already been installed without having to drill new holes or seal openings. The black colored adapter increases the contrast and also allows the signal light to protrude by 26 mm, which further increases lateral visibility.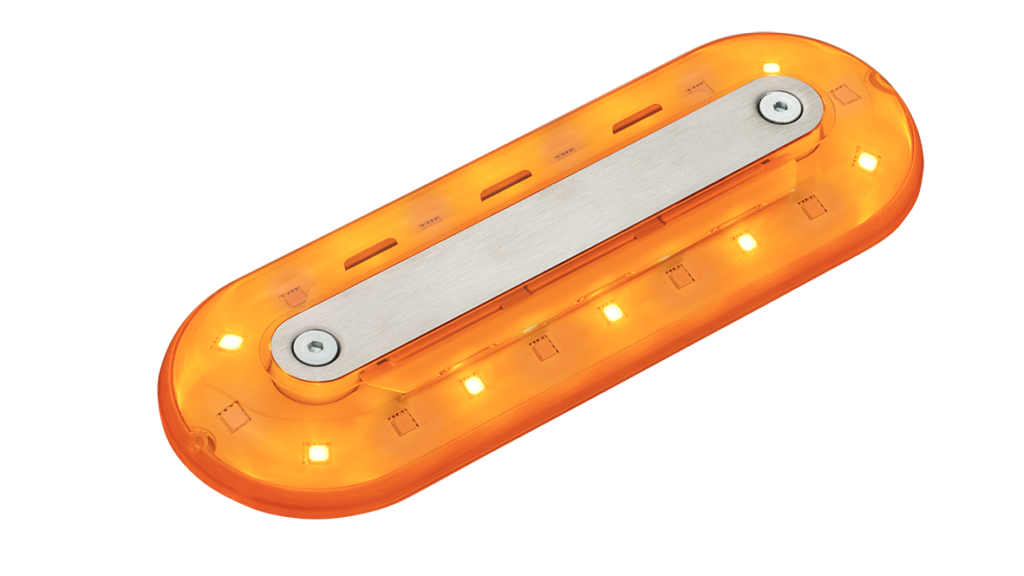 SLE161: Variant with 10 LEDs. The modern and further developed SLE161 is the successor to the previous SLE160. As with the SLE160, a lateral reflector can be selected for even better lateral detectability. In appearance, the SLE161 differs insignificantly from the previous model.

© TSL-ESCHA GmbH
SLE162: Version with 20 LEDs for even more uniform and homogeneous illumination. It is also possible to use 2 x 20 LEDs with two colors (red/green or red/white) to indicate different states. A white cover is then used for this.
For more information, click here.
This article was originally published by TSL-ESCHA.