Morocco High-Speed Rail Line Between Tangiers and Kenitra Opens
The inauguration of the high-speed rail line between Casablanca and Tangiers took place on 15 November 2018. The inauguration was attended by His Majesty, King Mohammed VI and French President Emmanuel Macron. The first section to open was that between Tangiers and Kenitra, which is around 183km in length.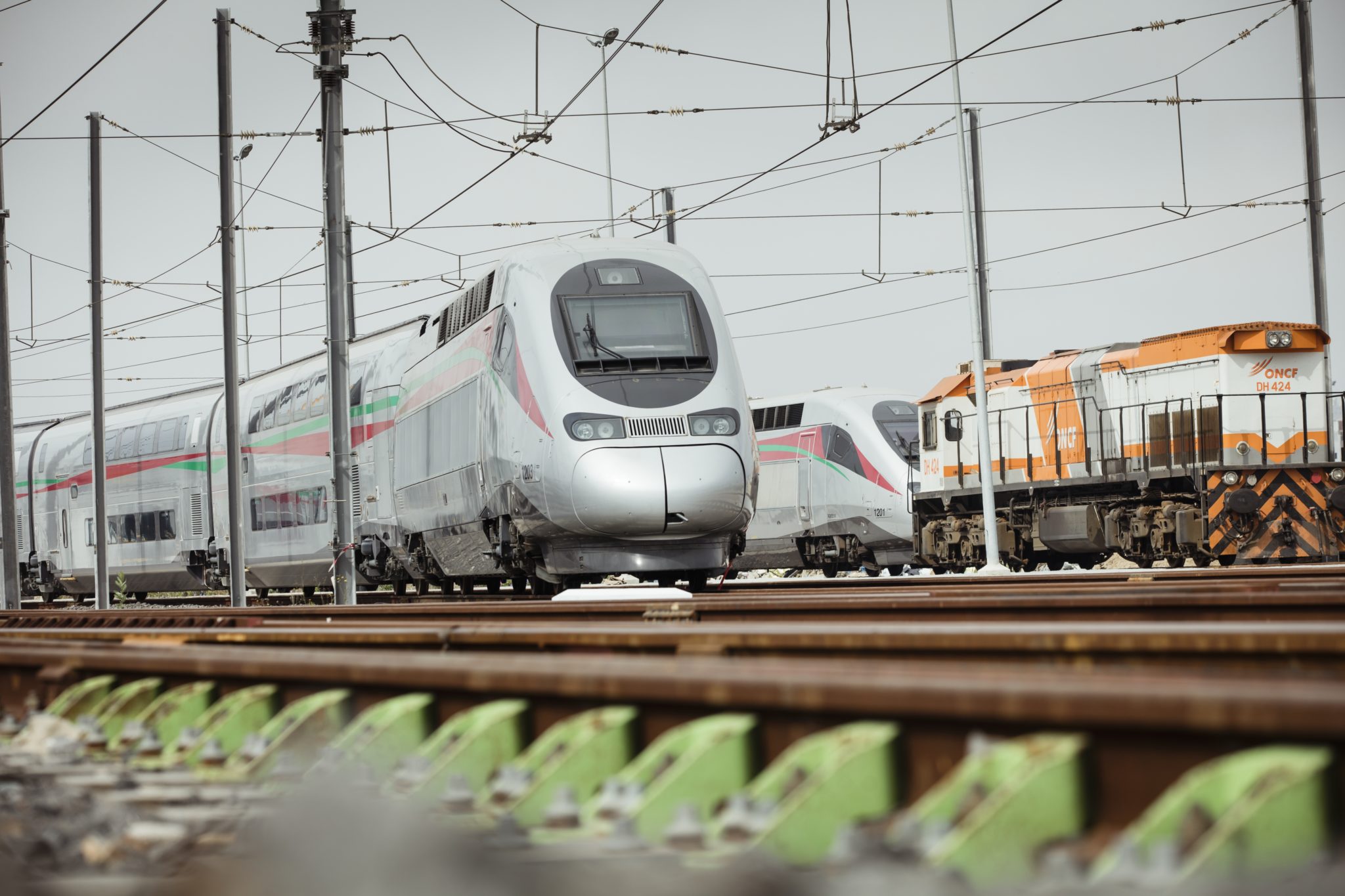 Avelia Euroduplex Trainsets for Morocco High-Speed Rail Line
Alstom supplied 12 very high-speed trains to the Office National des Chemins de Fer Morocain (ONCF) for the Tangiers–Casablanca line. It also supplied the trains' ERTMS Level 1 and 2 systems. The trains will run at a speed of 320 km/h between the cities of Tangiers and Kenitra. In Kenitra the trains will head to Casablanca (via Rabat) 200 km away, running at 160 km/h on the conventional network.
The Alstom Avelia Euroduplex trainsets are articulated double-decker trains that have been adapted to cope with the climatic and environmental conditions in Morocco. Each eight-car trainset can accommodate 533 passengers, with two first-class cars, a dining car and five second-class cars. Part of the train has been fully dedicated for passengers with reduced mobility. The Avelia Eurodoplex trainsets for Morocco also come with digital passenger information systems that are bilingual – French and Arabic.
The Alstom Avelia Euroduplex trains have been manufactured in a number of different sites across France.
Current train travel times between Tangiers and Casablanca have been 4 hours 45 minutes. The inauguration of the new high-speed line reduces travel times to 2 hours 1o minutes.
Henri Poupart-Lafarge, Alstom Chairman and CEO, said:
"We are extremely proud to bring high-speed rail for the first time to the African continent. This inauguration is a significant milestone for this prestigious project which will allow Morocaan people to benefit from an incredible passenger experience thanks to our reliable, safe and comfortable Avelia very high-speed trains. Alstom is committed to remaining a close and long-term partner for Morocco, addressing its mobility needs and supporting its upcoming transport projects."
ONCF estimates that annual ridership figures will be around six million in 3 years, which is double the number that used the old railway line between Tangiers and Casablanca.
French engineering company SYSTRA was a key contractor for the project's infrastructure.
Pierre Verzat, CEO of SYSTRA, said:
"This inauguration has a special meaning for SYSTRA because it demonstrates our captain its to operate outside France and accompany a client from the preliminary phases to the trials and commissioning of an infrastructure as complex as a high-speed line. This is a signal to all emerging countries wishing to equip themselves with this mode of transport. SYSTRA teams played a key role throughout the project and I warmly congratulate all those who have contributed to its success, as well as our partners CID and TEAM Maroc. I also praise the professionalism and competence of the ONCF teams who were able to take charge of a new type of project and lead it to success within a deadline and budget never seen before anywhere in world for a high-speed line. For us they have been real partners, essential for the success of such a project."