Alstom Delivers First Metropolis Trainset to Dubai Metro
The Roads and Transport Authority of Dubai (RTA) has received the first of fifty Metropolis trainsets for the Red and Green metro lines in the city. Manufactured in Poland and shipped to Dubai via the German port of Bremerhaven, Alstom will now perform static and dynamic testing in its depot in Dubai over the coming months.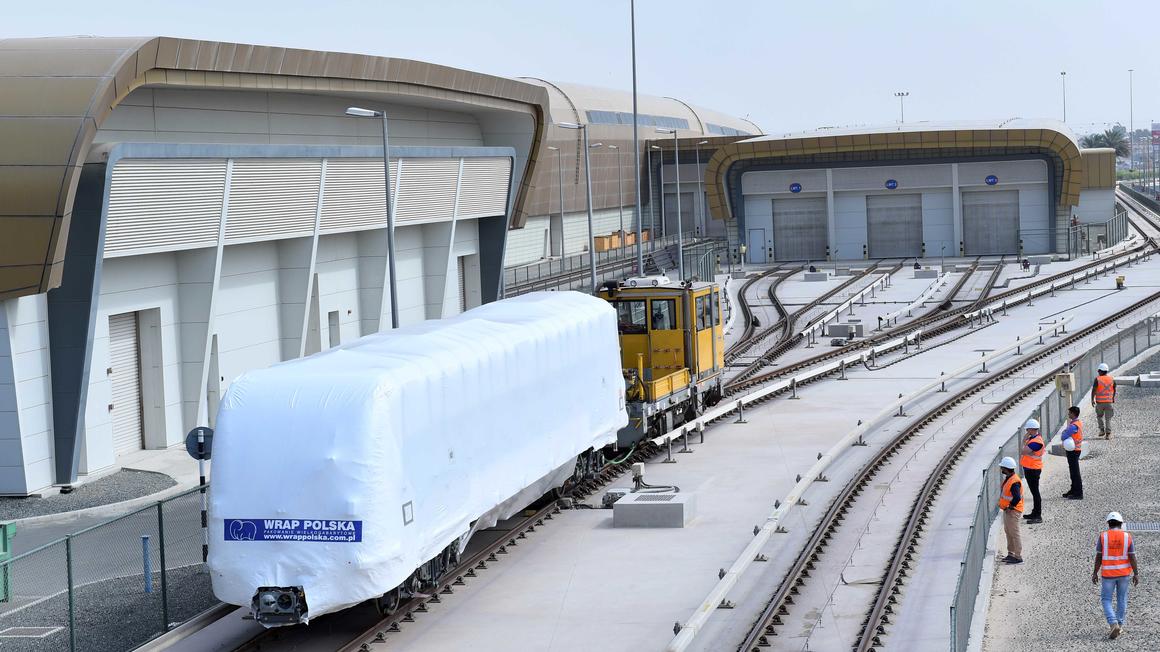 Alstom Metropolis Trainset for Dubai Metro
The five-car Metropolis trainsets are 85.5m long. Each trainset has a 700 passenger capacity, calculating four passengers per square metre. They feature wide gangways, large windows and doors and are compartmentalised into three classes: Silver, Family and Gold. The trainsets also have ecological credentials: they come with a full electric braking system, LED lighting and additional energy reduction measures.
Didier Pfleger, Alstom Senior Vice President for Middle East & Africa, said:
"We are extremely proud to hand over, on time, the first Metropolis trainset to RTA. This is a significant milestone in a prestigious project that will provide Dubai residents and visitors too with a reliable, comfortable and environmentally-friendly metro system ahead of the World Expo. Alstom is committed to being a close, long-term partner of the UAE, addressing its mobility needs and supporting it in its upcoming transport projects."
Alstom is the lead partner of the ExpoLink consortium – the two other members being ACCIONA and Gulermak – that signed a contract in 2016 to design and build the Red line extension and upgrade the existing Green line in time for the World Expo, which will take place in the city in 2020. ACCIONA and Gulermak will be responsible for the civil works.
Alstom's Contribution to the ExpoLine Consortium Contract
Alstom's contribution to the consortium includes providing the complete metro system for the Red line, including fifty Metropolis trainsets, the power supply, driverless signalling, communication and security, automatic fare control, track works and platform screen doors. The entire system will be covered by a three-year warranty.
For the Green line Alstom will upgrade the power supply, signalling systems, communication and track works. Overall, the contract is worth around 1.3 billion euros to Alstom.
Dubai is the largest and most populous city in the United Arab Emirates.