The first fully modernised OEBB double-decker with its Cityjet design is now running on the Franz-Josefs-Bahn – the railway line between Vienna and Gmünd on the Austrian-Czech border. In total, 100 double-decker cars are undergoing technical upgrades and being given a new design.
Austrian Federal Railways says it is upgrading around a hundred of its double-decker cars to its Cityjet standard. This is something OEBB has already done to many of its Talent 1 and Desiro Classic trains. The modernisation works include giving both the interior and exterior the Cityjet look, but also making many technical improvements.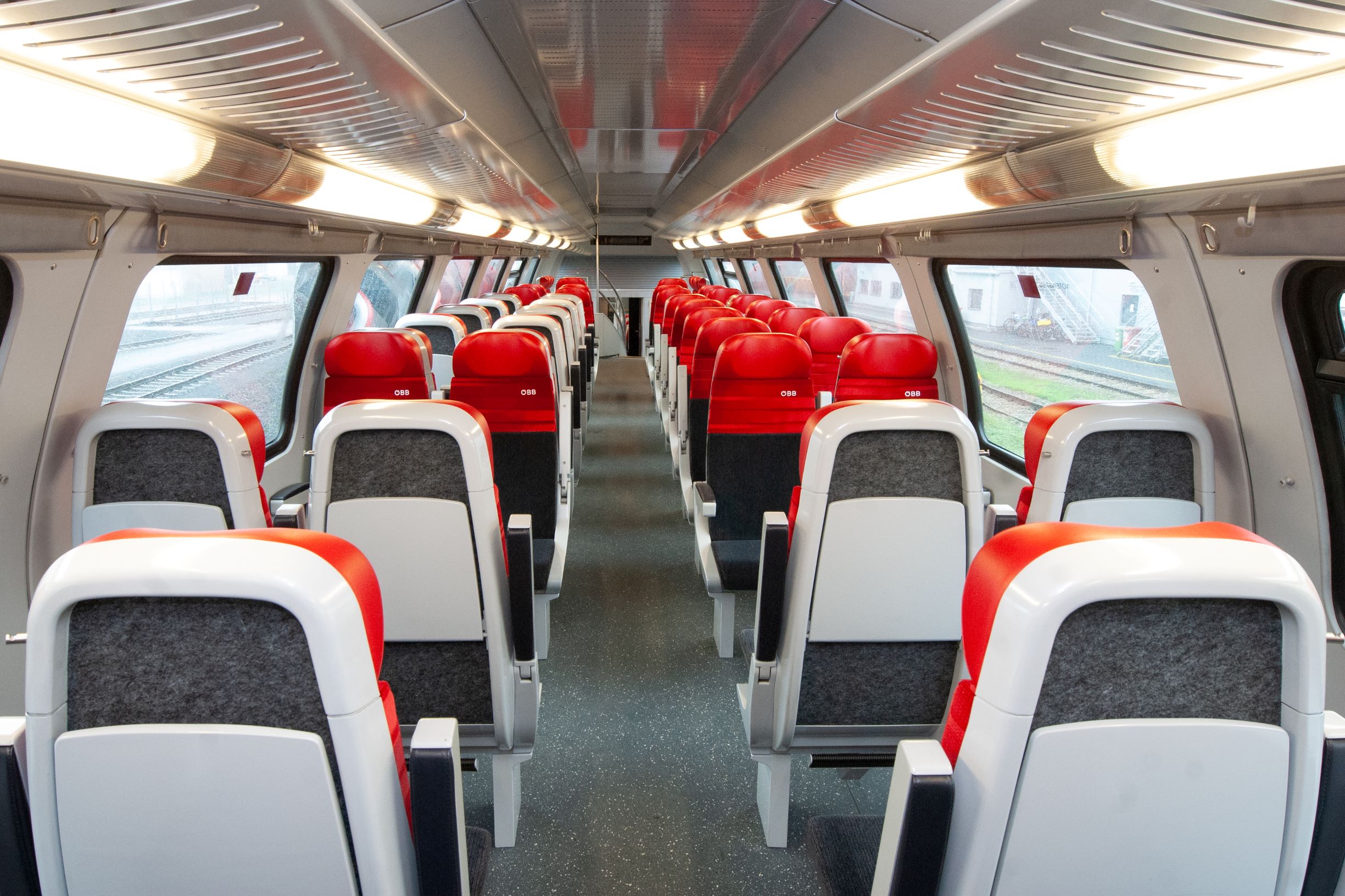 The Head of Local and Regional Rail at OEBB, Roman Miklautz, and OEBB's Regional Manager Michael Elsner presented the first new double-decker together with Ludwig Schleritzko, Government Member in charge of Mobility for Lower Austria.
OEBB Double-Decker Modernisation Programme
To keep up with passenger expectation, the double deckers are all being fitted with wifi. Every car has a multi-purpose area, providing more space for bicycles, luggage and prams. OEBB is also installing a video surveillance system. The toilets are getting a completely new look.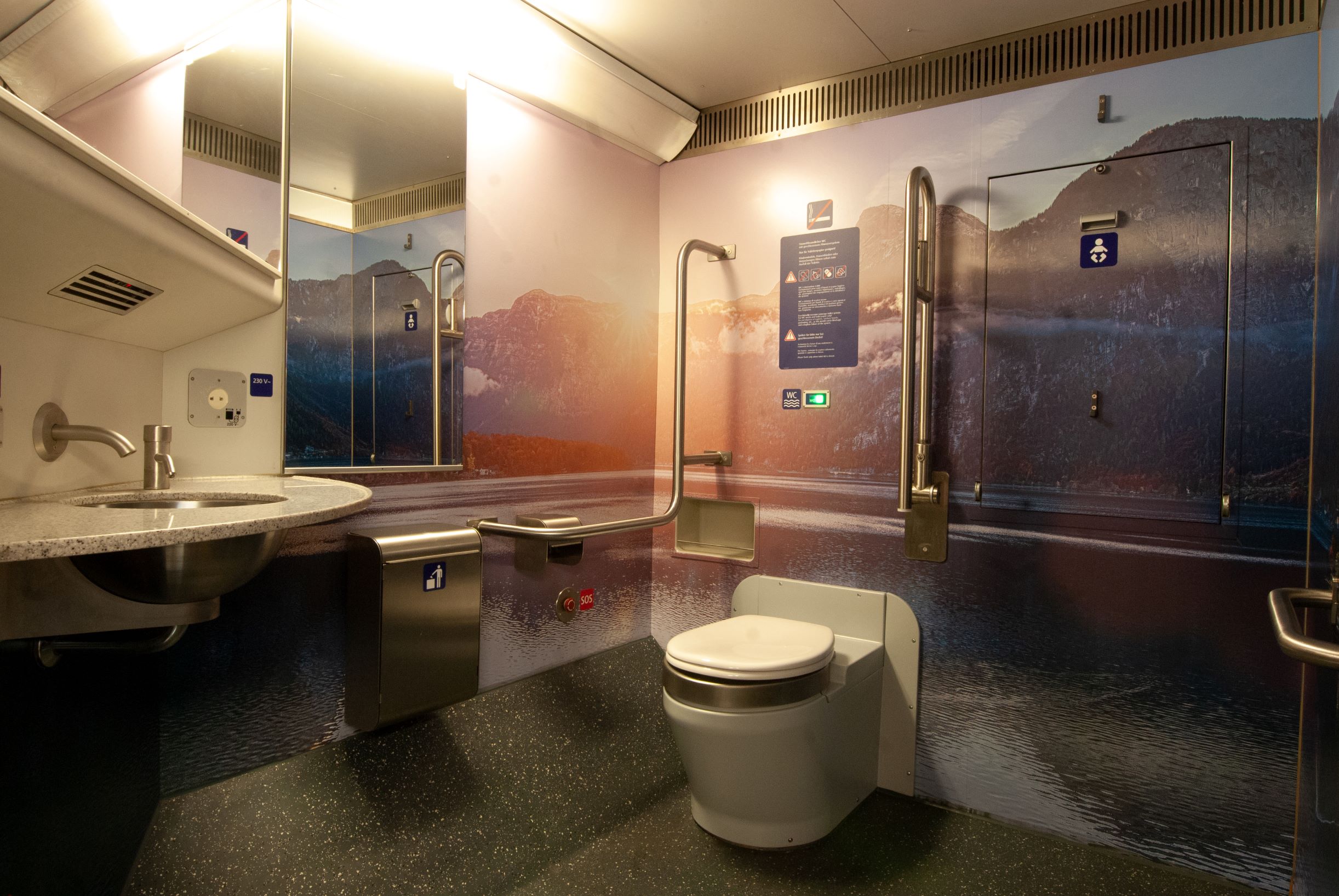 © OEBB | Steinberger
The upper level of the cab car has been turned into a quiet zone. OEBB says this is currently unique on Austria's local and regional rail network. The seats are all being re-upholstered and the floors and stairs are being refurbished.
OEBB is replacing all window casings, the bogies, and couplers and renewing all the energy supply and safety technology equipment.
"Following the Cityjet, this new double-decker is a further top product on the local rail network that we can make available to our passengers. In addition to the measures already implemented as part of the upgrade works, the trains will also get large information displays and USB sockets and we are switching over to energy-saving LED lighting as well."
OEBB is planning to complete a further 19 cars in 2020, with all double-decker cars to be fully modernised by 2023.
"The Federal State of Lower Austria and OEBB are continuously working on being able to offer rail passengers the best-possible service on the local network. This includes good connections as well as high-quality rolling stock. I therefore welcome the deployment of the new double decker, which is allowing us to bring modern vehicles back to the Franz-Josefs-Bahn and beyond."
Also read: